Recap of My Splinterlands Investments in 2022
The year 2022 may not be the year of crypto if we try to see things as their prices. However, when you change your perspective, the year 2022 was a perfect year for cheap purchases of solid projects' tokens. Thus, it is the best time for bulk purchases if you believe that the token has an intrinsic value that is above the current price.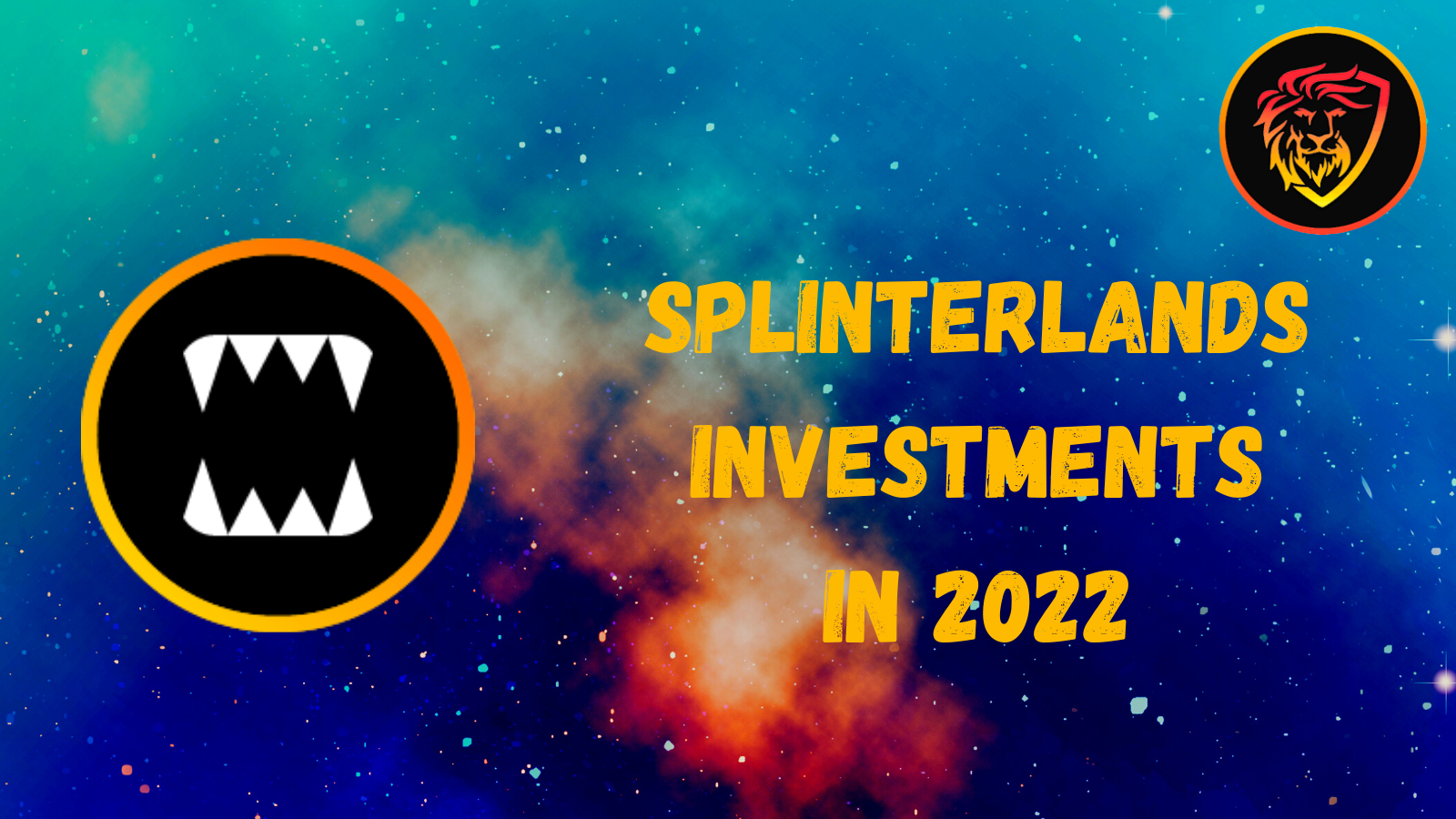 Those who have taken action according to the global factors had a solid plan in crypto. Dollar Cost Averaging and the stablecoin portfolio have provided advantages for them in both the short and long term. Personally, I allocated funds for Splinterlands investment as I believe in the Splinterlands team and the game itself.
Let's review the developments in my Splinterlands Portfolio.
SPS Investments
When the year began, I did not have more than 3k SPS tokens in my wallet. However, I knew that there is going to be a huge sell-pressure on the Play2Earn game token when the whole crypto market loses blood. As expected, some investors/gamers decided to sell their SPS tokens at considerably low prices. During the whole year, I was waiting for $0.05 to start buying SPS tokens.
Though I did not expect below $0.05 for SPS, the market conditions gave birth to that level. Trust me, I have no single issue with these prices 🤩 Though my plan was to have 10,000 SPS tokens in 2022, I made it 16,705 as of writing. It will keep growing till the bull-run comes.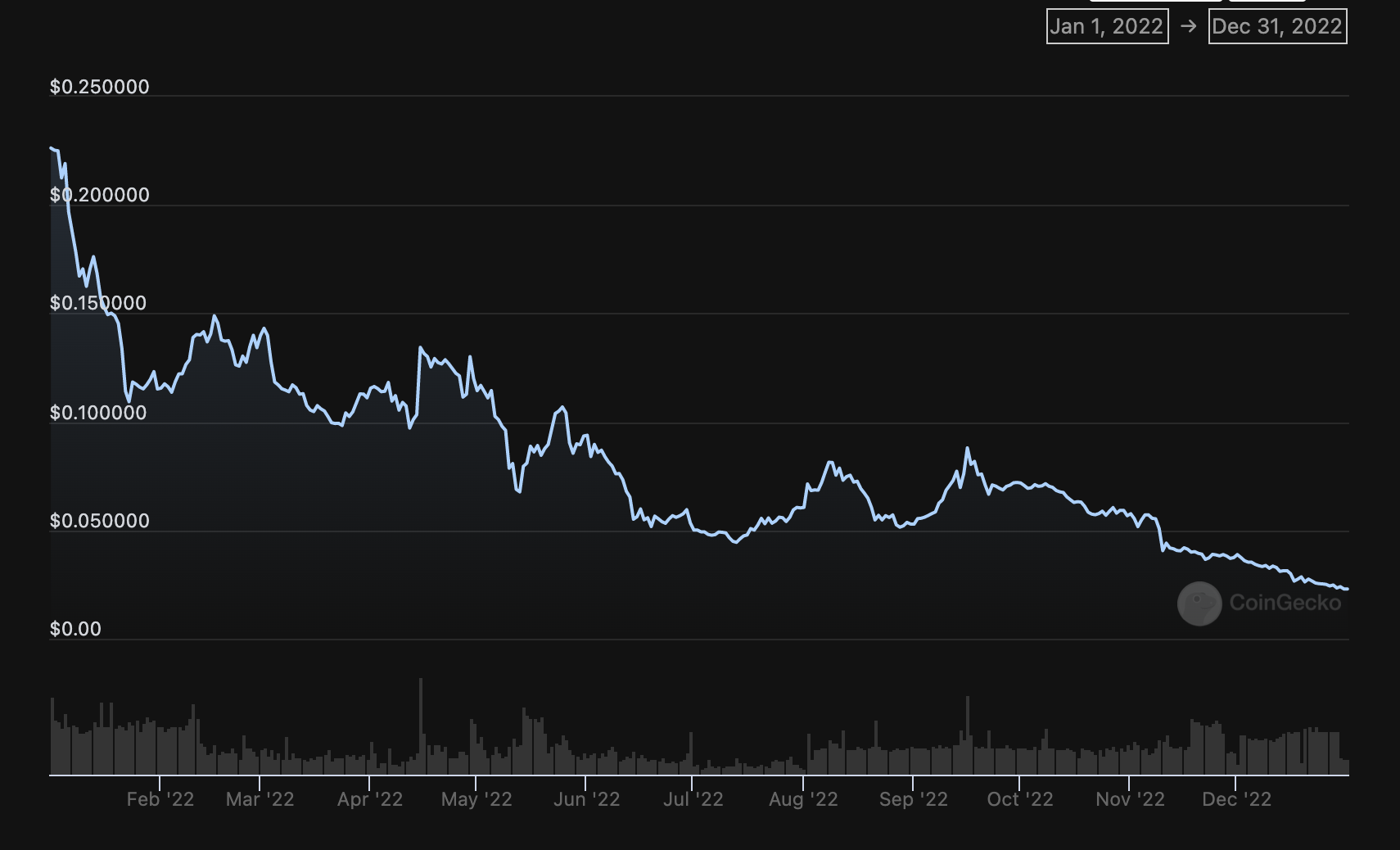 The drop may seem scary but please consider the volume, the developments in the game and the youth of GameFi concept in crypto ecosystem. Splinterlands is not listed on top-tier exchanges, yet. All these things push me to be involved in the game more.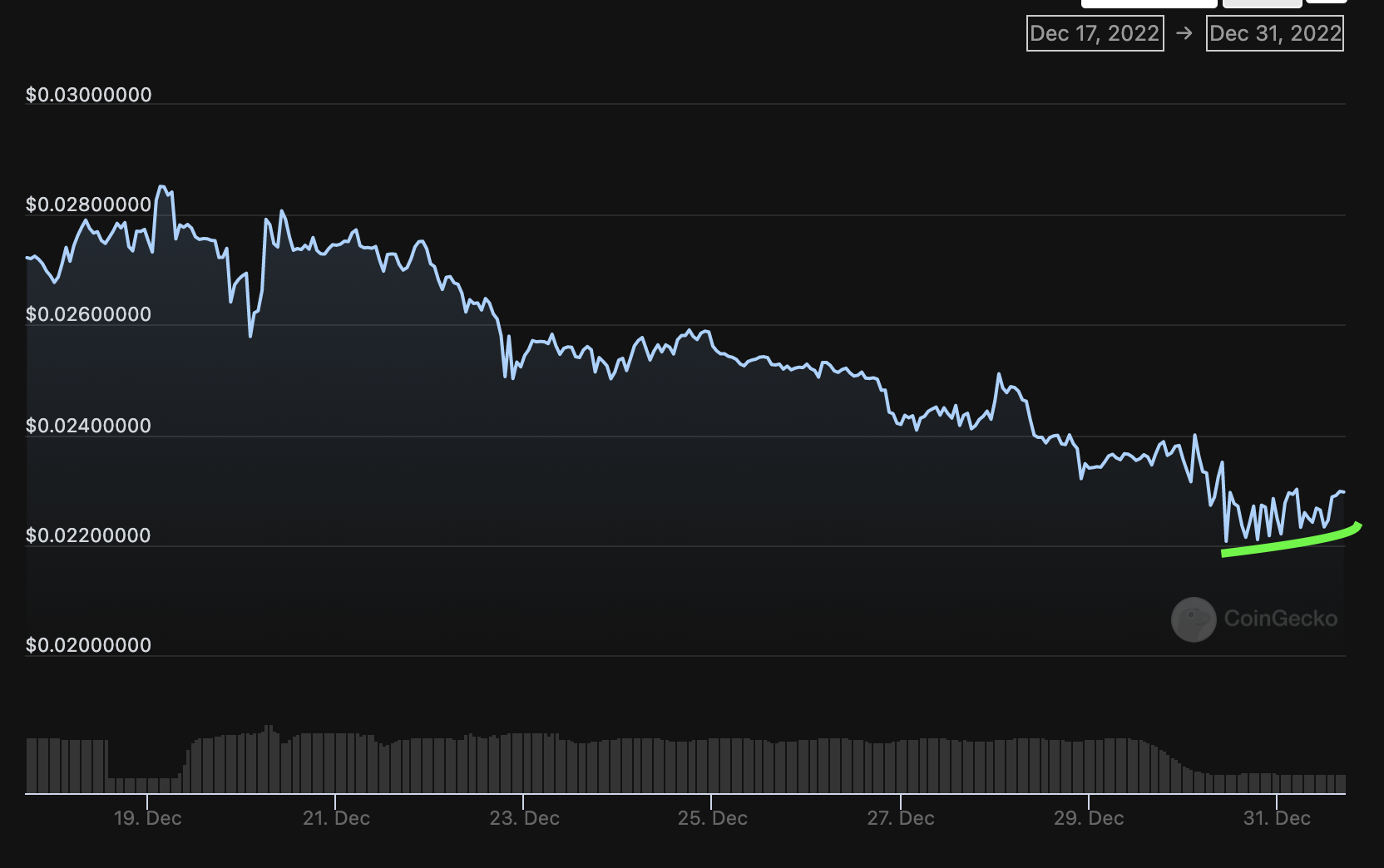 When I zoom in, I see that the price has started consolidating in this range for a week. This is something pretty good if the crypto ecosystem turns green.
Staking Rewards of SPS

If you are a De-Fi degen, you may realize that above 10% for solid projects can hardly be found in bear market. Yet, Splinterlands may provide you 52% offer with the All Time Low prices of SPS, Voucher and GLX tokens!
That is really promising as even if the prices double, your investment brings a decent return in bear conditions. Plus, you can stake GLX for extra return or buy more SPS by exchanging it. Re-investment for high APR is an option in your pockets ✌🏼
Splinterlands Validator Nodes
I successfully own a validator node in Tranche 2 before it ends. Since the 15th of September, there have been 6 new Licenses printed as those who want to own Validator Nodes do not buy it in-game market, rather, they do it on Hive-Engine as the price is lower than half of the price in the game.
I made my purchase for 1850$ in total if we consider 500 Vouchers + SPS I paid. Though the price went up to 2,100$ in Hive-Engine market, it dropped as the market and SPS token lost value.
I never regret owning a Validator Node because it has both value in price and sentimental value that I wanted to own. I'll be running my Splinterlands Node when it is set!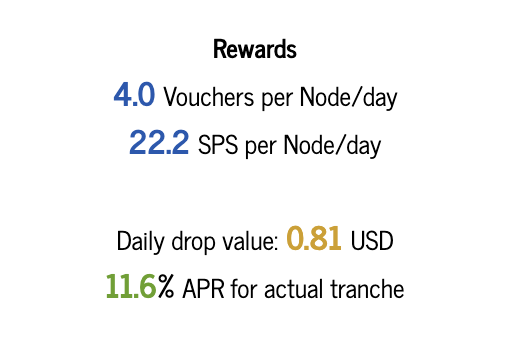 I receive 22.2 SPS tokens and 4 Vouchers as a Validator Node owner. The APR has dropped drastically from triple-digits but such investment is not done for a short term. Sentimentally, Validator Nodes are long term investments done rather than a token for trade.
Cards & Rental Investments
The value of my cards dropped from 6000$ to 1200$ in the bear market. Similarly, the daily DEC earnings via rentals dropped from 5000 DEC to 50-100 DEC per day.

It would not be realistic to expect rental market to be as rewarding as earlier. I decided not to trade my cards and kept them to use. I think this is the most important thing to be kept in mind: I wanted to hold my valuable cards to play and have fun in Splinterlands.
Lots of Play2Earn / GameFi projects lack fun and engagement! Contrarily, I did not choose to make gains as I prioritized having fun.
Fun & Investment Make Splinterlands
What's great about Splinterlands is that I was looking for such a game since my childhood. When I learned about Splinterlands, I understood that I found the game that I wanted.
Even in the deepest bear market times, I'm in profit as I always played my own game for the long term of this amazing project. As long as this game stays fun and the Splinterlands team adds value to Splinterlands ecosystem, I'll keeping aping into it in 2023, 2024, 2025 ... 🦍
What about your experience of Splinterlands in 2023?
Posted Using LeoFinance Beta
---
---