Splinterlands Builds a Sustainable Ecosystem
The recent layoffs have affected all of us deeply. Unfortunately, global financial issues directly impact both investors and project owners. The Splinterlands team had to come up with such an idea for the sake of the long-term goals.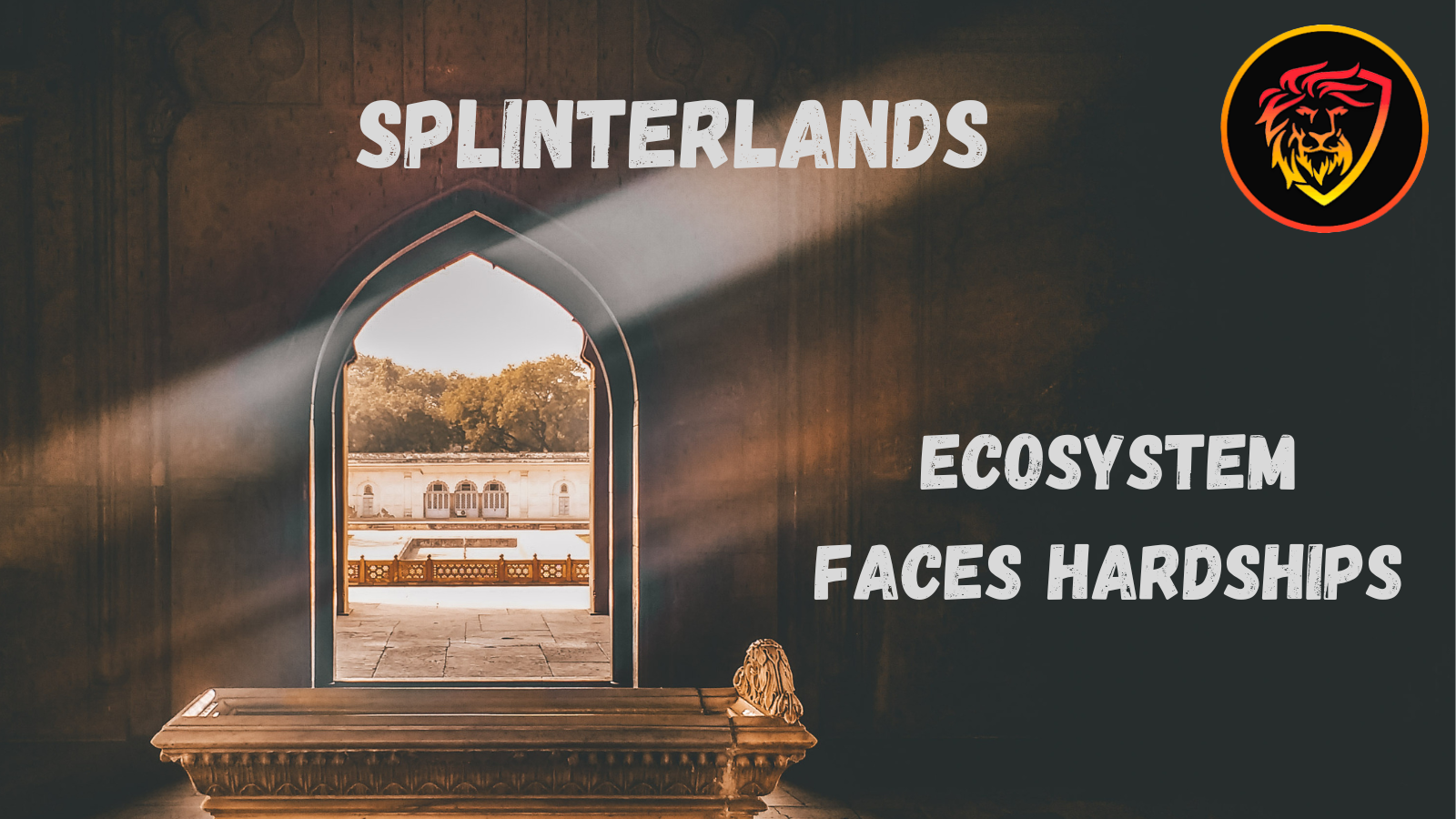 With the launch of GLX trades on Hive-Engine, we once again acknowledged that Splinterlands plays a very important role in the Hive ecosystem. From its amazing game to its community of it, Splinterlands has been adding value to our beloved blockchain.
Let's talk about the ways Splinterlands builds a Play2Earn game with a long life.
The Classification of Tokens
I think it is one of the least discussed parts of Splinterlands even though it manages possible problems with no single problem. In Splinterlands ecosystem, each token has its class that have a specific role. For example, SPS is used for governance and airdrops to those who are turned into stakeholders of Splinterlands whereas Vouchers are for events and additional benefits.
Besides functional tokens, there are also some digital assets such as Vouchers, Lands and potions that are used for purely different reasons. While ordinary blockchain-based games, which do not exist anymore, are trapped in NFT - Tradable token dilemma, SplinterVerse takes it to another level ✌🏼
Stakeholder / Community Prioritized
It is something that I adore about the game. When something new is planned to be launched, the primary objective is to help investors benefit from the updates that the game will apply. In my 3,5 years of experience, I have always seen the positive aspects of the implementations as I always felt that I was the one being cared of.
Unfortunately, the rest of Play2Earn games put their short-term pump-n-dump profit into the first position, and, as a result, none of them were able to survive the dark winter of crypto but for Alien Worlds.
T-R-U-S-T
It should never be the case in crypto where you may lose your life savings within a second, e,g, SBF, but I cannot help trusting the developer team behind it.
Splinterlands Tower Defense is coming, GenesisLeague Goals is on the way and even before they appear on Hive, we have seen their positive impacts already. We are used to seeing Sold Out stuff for Splinterlands sales regardless of the market conditions. I think the team has built something more than an awesome game 😉
As an investor, I feel sad when I see the price of SPS $0,09 as it is more profitable for me to pile up as many SPS tokens as possible when it is still traded for $0.04. This sentiment is nearly impossible for any other Play2Earn game to be developed but it is truly natural for Splinterlands players!
Problems are always Faced
Since I read the post To the Community, I feel deeply upset due to the occasion. However, if the negative events were not transparently shared with the community, it would bear worse results for sure.
The whole crypto market is shaking, just a couple of days ago, the second largest exchange was bankrupted and we will see more bankruptcies as the projects will no longer hide the sad truth.
Whatsoever happens, it is precious to have the best Play2Earn game on the blockchain that has the best consensus model and one of the strongest communities. The future will be brighter for Hive and Splinterlands ecosystems at the same time. Keep building and enriching our ecosystem ✌🏼
Posted Using LeoFinance Beta
---
---