SPS Yields 50% APR in Crypto Winter
In crypto, sometimes the APR does not represent any value if a tokens is not backed by any products, narrative or strong tokenomics. However, we also know that even 5% APR can be huge if you are going to receive it for your Bitcoin or Ethereum.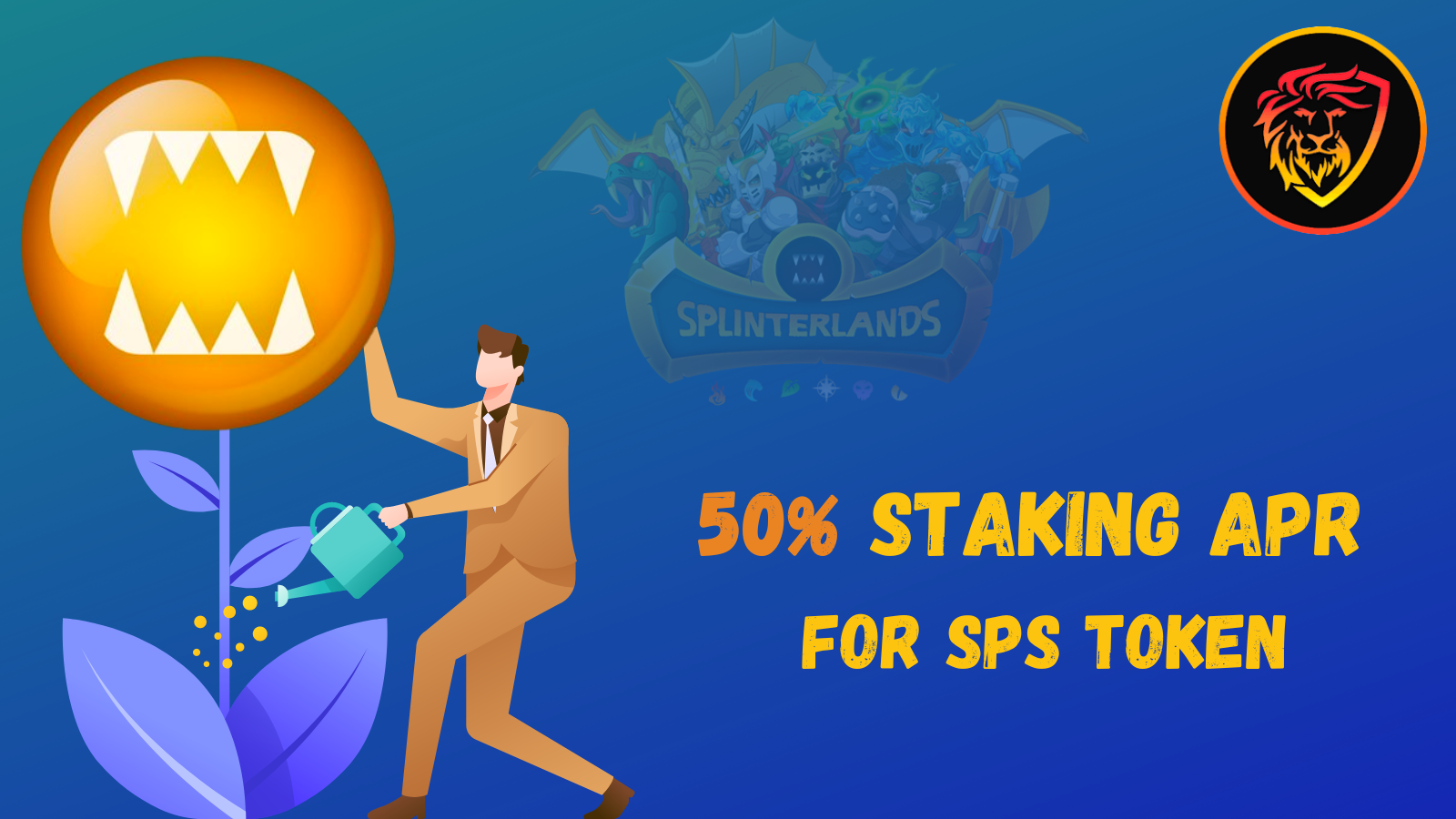 Total Staked SPS: 469,603,051
As it decreases, my share in the pool increases gradually 😉
Similarly, receiving 50% APR for my staked SPS is an opportunity that I cannot sleep on. What's good about the current return on investment for Splinterlands' governance token is that the APR may increase if many weak hands sell their tokens by unstaking.
One last thing that attracts me is that SPS provides this exceptional APR at its bottom level. Basically, if you stake your cheap SPS at these levels, your cheap SPS will provide you an opportunity to own more cheap SPS at the bottom.
Let's exemplify it:
Self-Efficient SPS Purchases
As a holder of Validator Nodes, I'm receiving VOUCHER tokens and SPS daily. Though the APR went down as the price of both tokens dropped, it also feeds my system.
What about the staking return?
I'm using Splintercards once again to calculate the return of SPS.

Every day I receive 7 SPS, 9 GLX, 0.67 Vouchers for my 15,700+ Staked SPS. As I take profit and increase my stake on Splinterlands, I started to receive around 0.2 more GLX and 0.15 more Vouchers daily.
In this way, manual staking of SPS brought me side benefits of receiving more airdrop and Vouchers!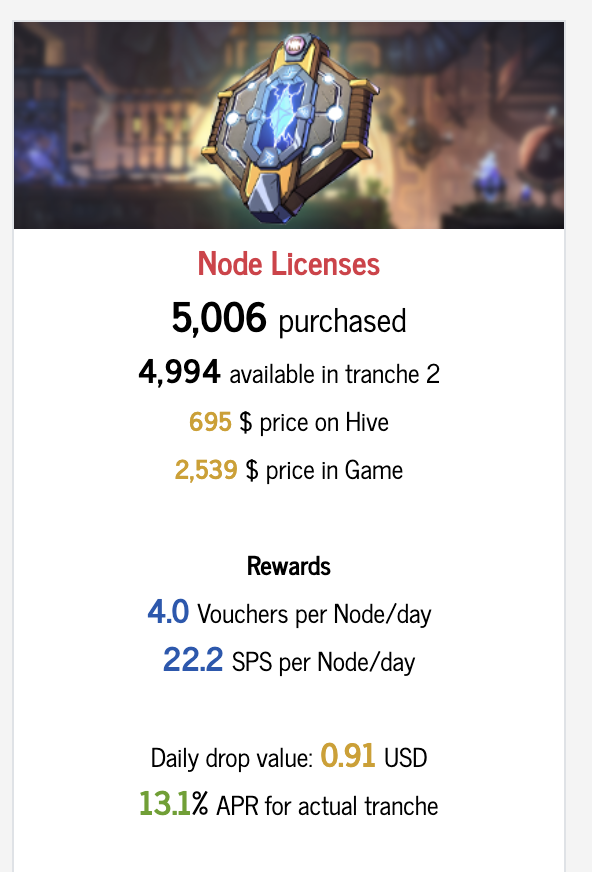 Imagine, I paid $1800+ for the Validator Node (No regrets, waiting for the second purchase) and my auto-staking revenue is closer to my $1800 worth of investment!
Dilemma: Purchase Cards or Grow SPS Bag
So far I'm fully focused on SPS re-investment strategy as the airdrop of GLX is still hot and there are several sellers who do not want to bear this bear market in Splinterlands assets.
I delayed my 2nd Validator License Purchase due to the profitability of GLX airdrop that surprised me a lot! Though Node Licenses are sold below $700 as of writing, SPS staking seems more reasonable idea. I belive the APR rate also confirms my strategy when 13% APR of Validator Nodes is considered.
What is your strategy to grow your Splinterlands bag while everything is incredibly cheap?
Would you go for Validator Nodes or SPS in the long run?
Posted Using LeoFinance Beta
---
---