Share your battle Dragons
Share your battle Dragons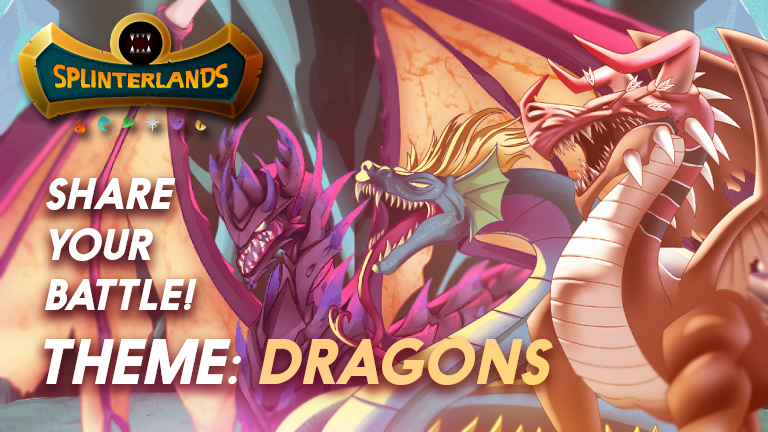 Ruleset
Mana Cap: 28
Close Range: Ranged attacks may be used in the first position in battles.
Reverse Speed: Monsters with the lowest Speed attack first and have the highest chance of evading attacks.
---
Thoughts
This week I was needing to get in a dragon battle and took this battle as my opportunity.
Since this battle allowed ranged to shoot from the first position I choose to use Quix as my summoner which would reduce their ranged attack by 1. I placed Djinn Chwala up front to add thorns to my team. I then debated between Twilight Basilisk and Tide Biter. Twilight has the additional armor or Tide Biter has Reflection Shield for protection against blast. I choose to use Twilight Basilisk. I then decided to go with lots of small sneak and opportunity attack. Ending up with Igor Darkspear as Sneak protection with 5 health on the end position.
---
Battle Link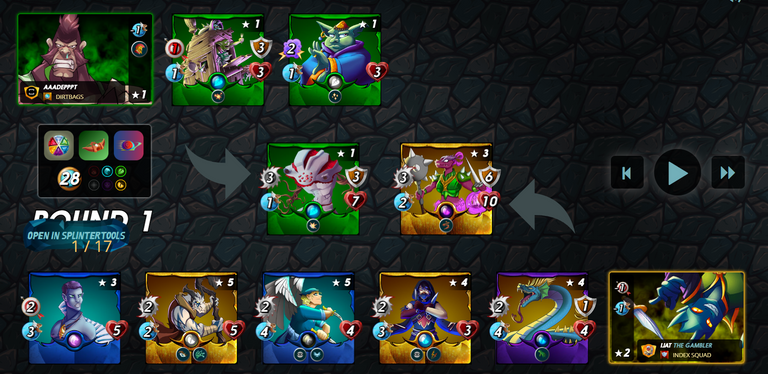 ---
How did it turn out?
My Thorns worked well up front and my sneak worked great.
My first thoughts when the battle came up was oops I forgot about the reverse speed part of the ruleset and used a slow summoner and fast monsters. This didn't end up hurting me because I had 15 damage to my opponents 6 damage per round. I didn't lose any monsters and the battle was over in 2 rounds.
---
If you wish to try out Splinterlands you can use my reference link.
https://splinterlands.com?ref=ijat
---
---