Share your battle Magi Necrosi
Share your battle Magi Necrosi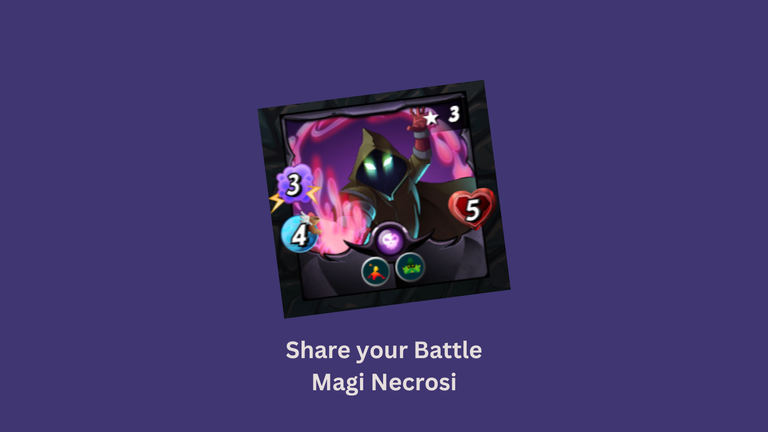 ---
Ruleset
Standard: No modification to the standard gameplay rules and mechanics.
Mana Cap: 19
Splinters: Fire, Earth, Death
Strategy
Since my Opponent had used death several times before, I believed that they would use death again. I chose not to use Earth and Obsidian against them because of the expected -1 to magic.
I also thought they might use the life leach magic monsters so I used Void Armor up front. This would prevent them from gaining any health while they worked through my armor. I then used Magi Necrosi to snipe those monsters.
Lineup
Tank: Legionnaire Alvar Void armor with 8 armor 6 health and an attack of 3.
Second Position: Corpse Fiend for Sneak absorption.
Third Position: Magi Necrosi 3 magic with Camouflage and snipe abilities.
---
Battle Link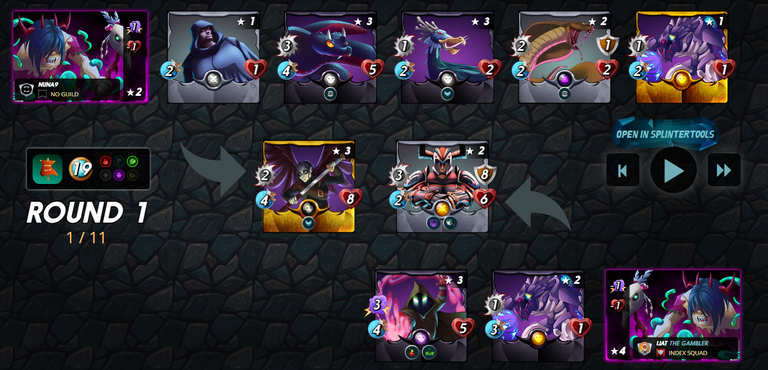 How did it work?
I was correct that they would use death but incorrect about using the life leach magic monsters. My Legionnaire Alvar missed on the first round against the Pelacor Deceiver speed 4 with flying.
My opponents use of melee and fast monsters won the day for them.
How do I like Magi Necrosi?
I like the Magi Necrosi it has Camouflage which protects it from being targeted. This allows it to survive several attacks and do excellent damage with it's 3 magic attack. The snipe ability allows it to take out many second line monsters before they can attack.
If you wish to try out Splinterlands you can use my reference link.
https://splinterlands.com?ref=ijat
---
---