[CONTEST] Free Sprinterlands NFT 1 Week Delegation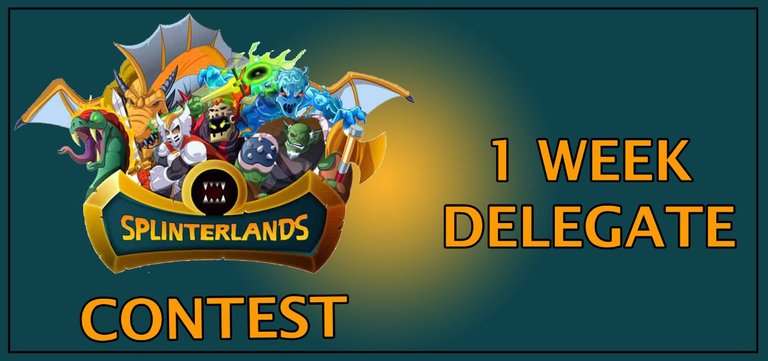 ---
ENGLISH VERSION
---
---
Hi all Hivers and Splinterlands players,
I have been playing Splinterlands for some time now and I have to say that I really like it.
Clash with other users, improve, win new cards and, why not, earn.
At the moment I'm still in the Argento III league and I miss a lot to go to Argento II, so I thought I'd do some small contests.
Rather than selling cards, I prefer to give them in 2 types of giveaway: in one I will give a card to a lucky person, in another I will delegate a card for a week to another lucky user.
There will therefore be 2 draw contests in which through this site I will choose a lucky user who will win the prize up for grabs.
---
EXTRACTION
The winner of the giveaway is @henruc who will receive the card as a delegation for 1 week.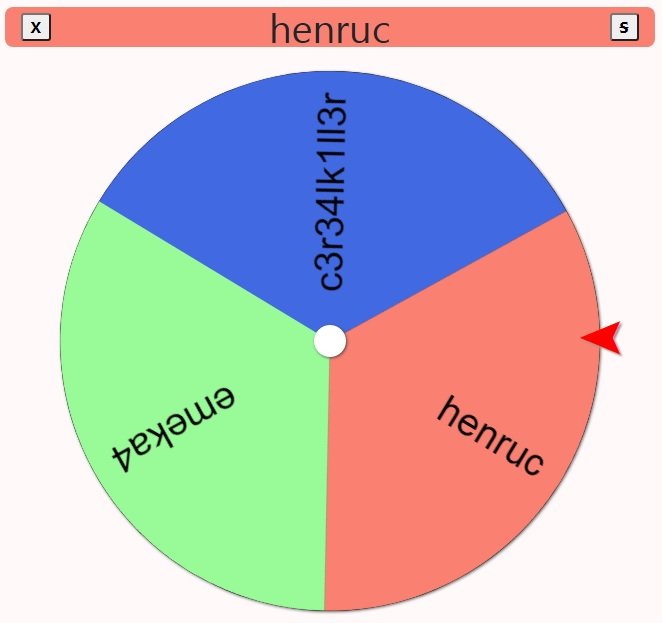 ---
THE CARD
The card I want to gift today will be Naga Assassin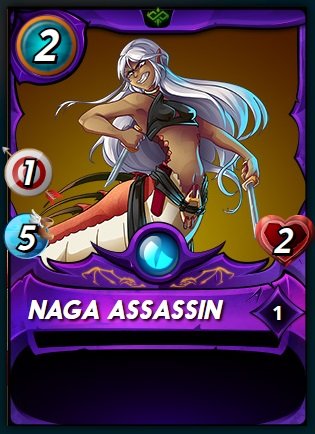 The card is a Dragon element Rare card with these properties:
MANA: 2
ATTACK: 1
SPEED: 5
LIFE: 2
The card is level 1 .
---
HOW DOES IT WORK
Leave a comment that says Naga, tag 2 friends who may be interested in participating in the contest and leave an upvote of at least 50%.
You will have time to participate until the payout of this post.
On the day of the post payout, I will be drawing a lucky user via this site.
The drawn user will delegate the card for one week.
---
RULES
The rules for participating are very simple:
leave a comment with CARD NAME
tag 2 friends
upvote at least 50%
---
All users who have participated in previous contests will be included in this list: @blumela @ifiwasfrank @stewie.wieno @zottone444 @c3r34lk1ll3r @sonjasavage @libertycrypto27 @mad-runner @bencwarmer @henruc @emeka4
---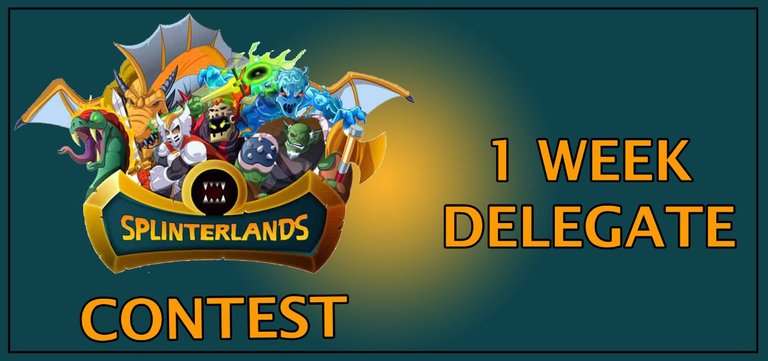 ---
VERSIONE ITALIANA
---
---
Ciao a tutti Hivers e giocatori di Splinterlands,
Da qualche tempo ho iniziato a giocare a Splinterlands e devo dire che mi piace parecchio.
Scontrarsi con altri utenti, migliorare, conquistare nuove carte e perché no, guadagnare.
Al momento sono fermo in lega Argento III e mi manca parecchio per passare in Argento II, quindi ho pensato di fare dei piccoli contest.
Piuttosto che vendere carte, preferisco regalarle in 2 tipi di giveaway: in uno regalerò una carta ad un fortunato, in un altro invece delegherò una carta per una settimana ad un altro fortunato utente.
Saranno quindi 2 contest ad estrazione nei quali tramite questo sito andrò a scegliere un fortunato utente che vincerà il premio in palio.
---
ESTRAZIONE
Il vincitore del giveaway è @henruc che riceverà in delega per 1 settimana la carta.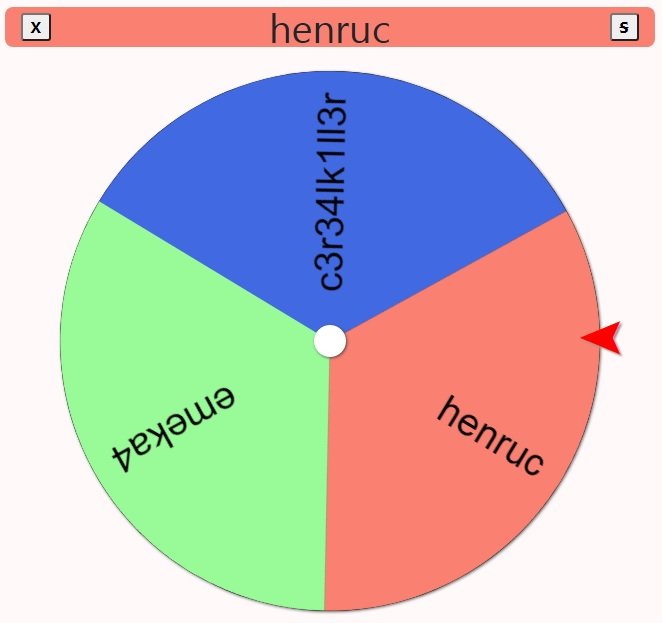 ---
LA CARTA
La carta in palio questa settimana sarà Naga Assassin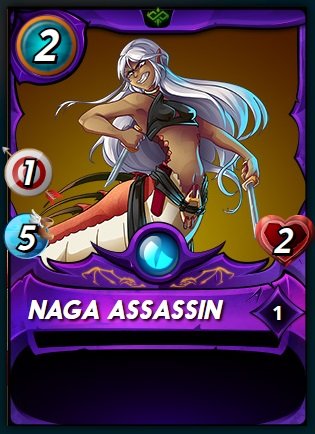 La carta è una carta Rara di elemento Drago con queste caratteristiche:
MANA: 2
ATTACCO: 1
VELOCITA': 5
VITA: 2
La carta è di livello 1.
COME FUNZIONA
Lasciate un commento con scritto Naga, taggate 2 amici che possono essere interessati a partecipare al contest e lasciate un upvote almeno al 50%.
Avrete tempo per partecipare fino al payout di questo post.
Il giorno del payout del post, estrarrò un utente fortunato tramite questo sito.
L'utente estratto avrà in delega la carta per una settimana.
---
REGOLAMENTO
Le regole per partecipare sono molto semplici:
lasciare un commento con NOME CARTA
taggare 2 amici
upvotare almeno al 50%
---
In questa lista saranno inseriti tutti gli utenti che hanno partecipato ai contest precedenti: @blumela @ifiwasfrank @stewie.wieno @zottone444 @c3r34lk1ll3r @sonjasavage @libertycrypto27 @mad-runner @bencwarmer @henruc @emeka4
---
---