DAILY REWARD - BRONZE LEAGUE 2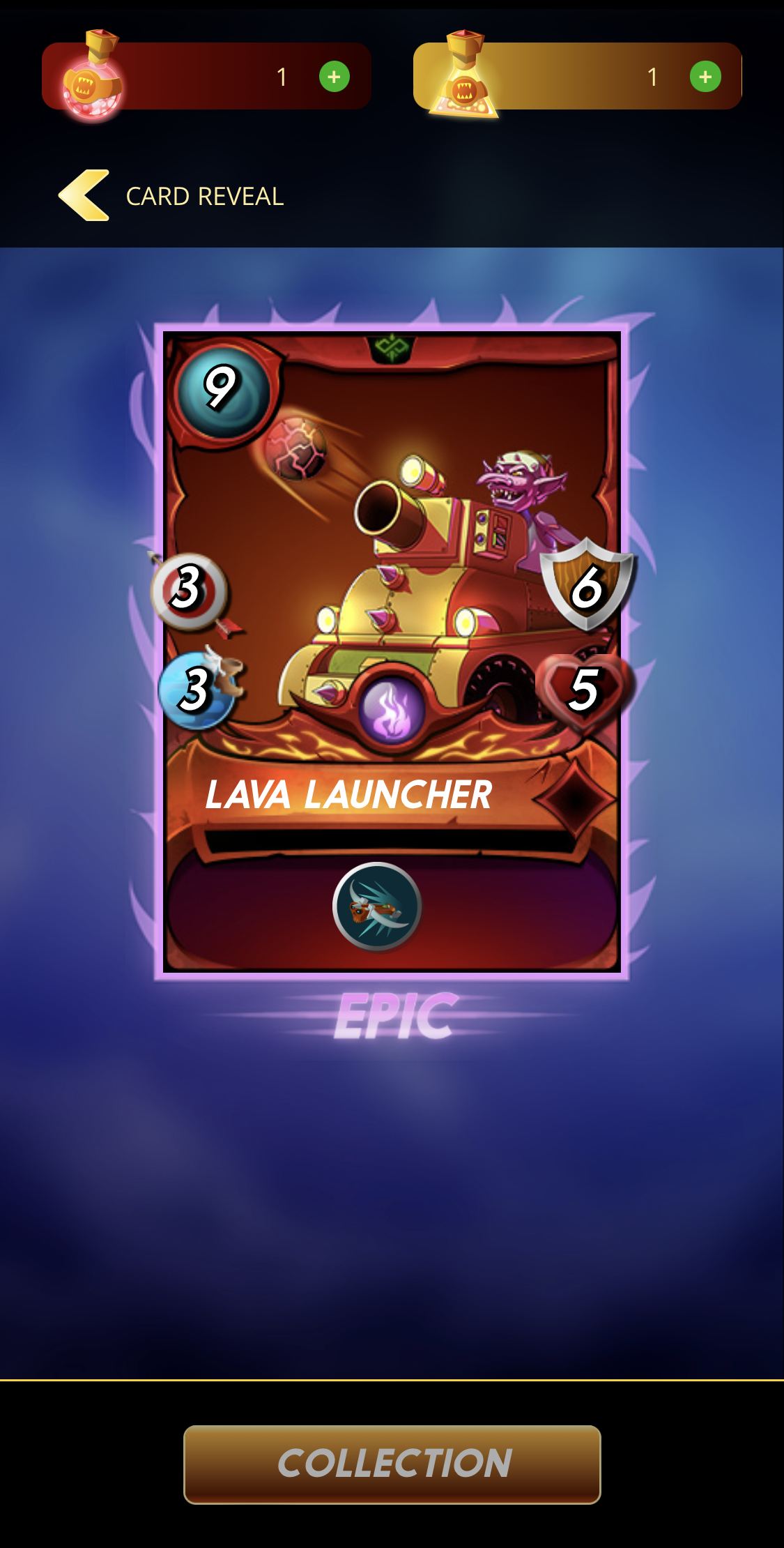 DAILY REWARD - BRONZE LEAGUE 2
Lava Launcher - EPIC (0.776USD)
Evening fellow P2E gamers!
I will show you my very first card from daily quest reward and this is from bronze league 2.
So even if you are abit behind like me, you can still make some profits from lower leagues.
From now on I will try to improve my bloggin skills, so be patient. We all started from the bottom, cya all at the throne!
Take care!
"YOU ARE SO CLOSE TO THE VICTORY, DON'T YOU DARE GIVE UP NOW."
---
---