HOW TO SWAP SPS TO DEC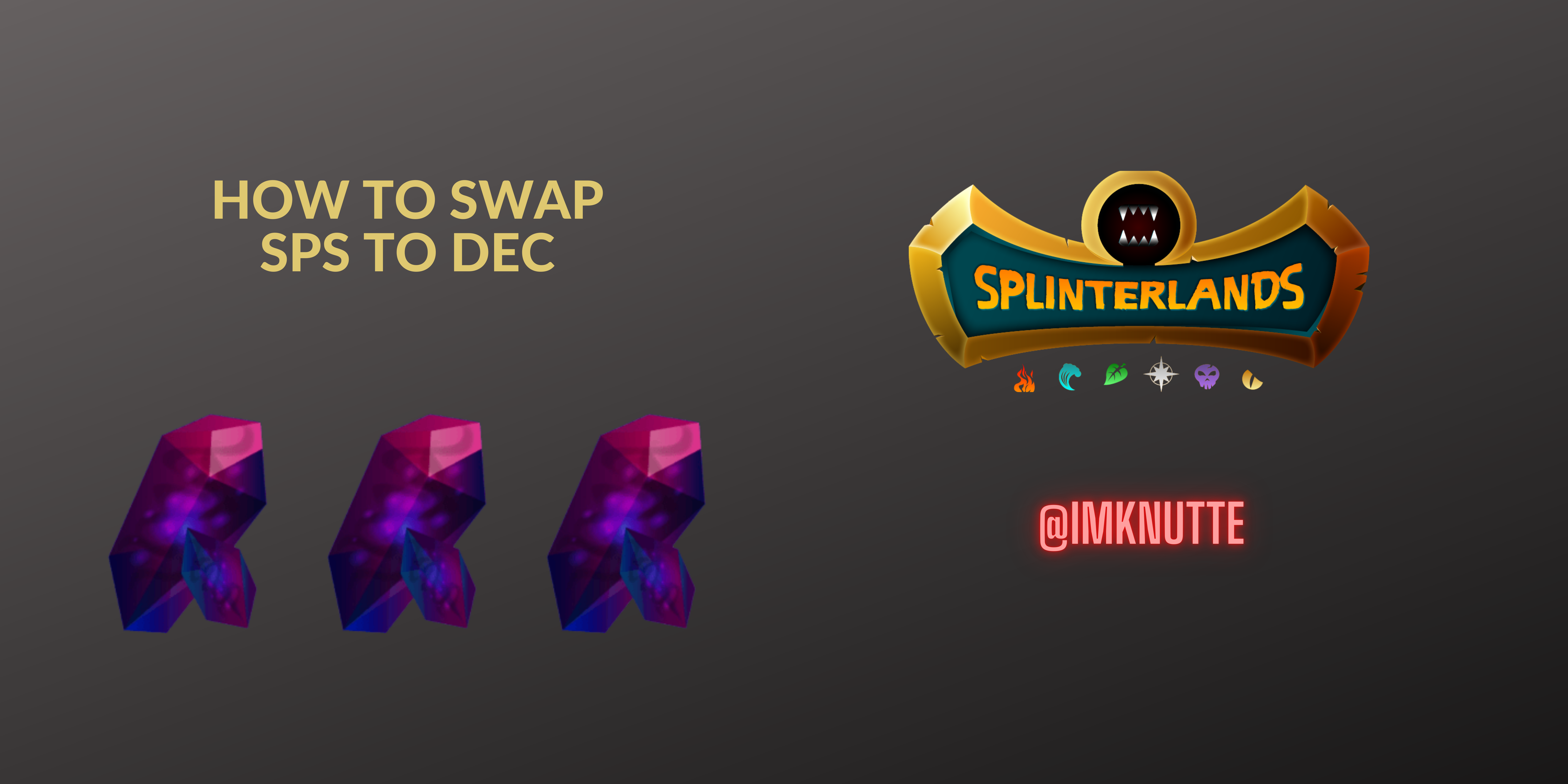 HOW TO SWAP SPS TO DEC
Dear friends,
First of all I would like to thank you all for a great community and to take care of each other during this pandemic, it's soon over so be safe!
What you need to swap SPS tokens to DEC tokens in splinterlands using hive engine website.
You need a splinterlands account with hive engine wallet.
Some SPS tokens to swap.
Then you need to enter https://hive-engine.com/ and sign in with same hive wallet linked with your splinterlands account.
After that you can follow the steps bellow.
1 - ENTER SPLINTERLANDS WEBSITE AND PRESS SPS TAB.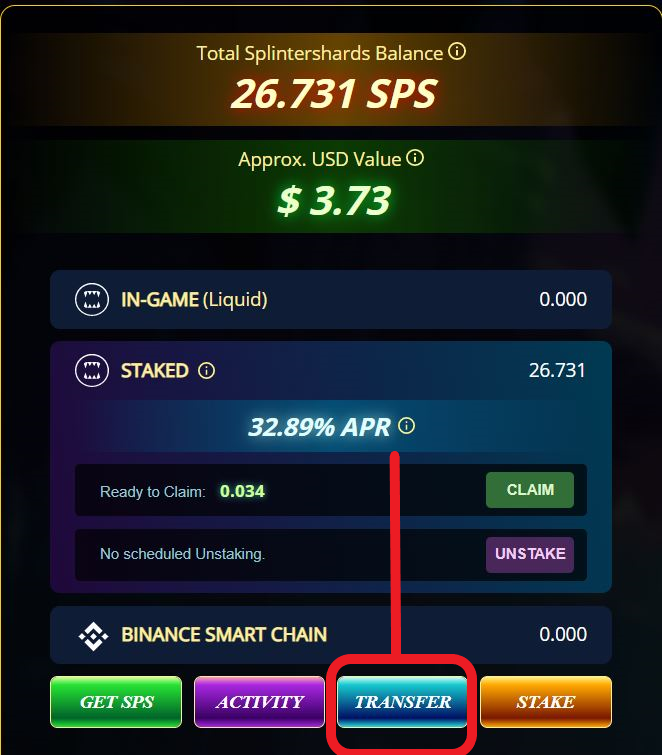 2 - TRANSFER SPS TO HIVE WALLET. MAKE SURE TO CHOOSE HIVE ENGINE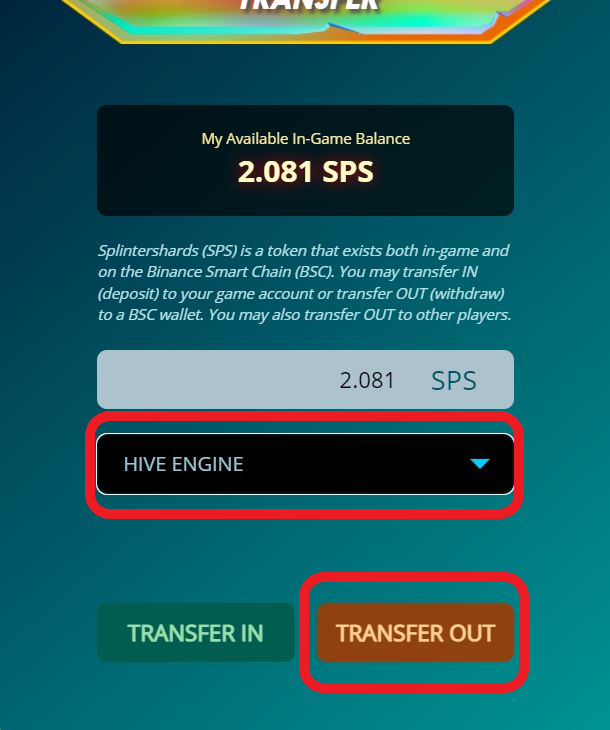 3 - ENTER HIVE ENGINE WEBSITE AND NAVIGATE TO SWAP TAB.

4 - ENTER SPLINTERLANDS WEBSITE AGAIN, THEN PRESS DARK ENERGY CRYTAL TAB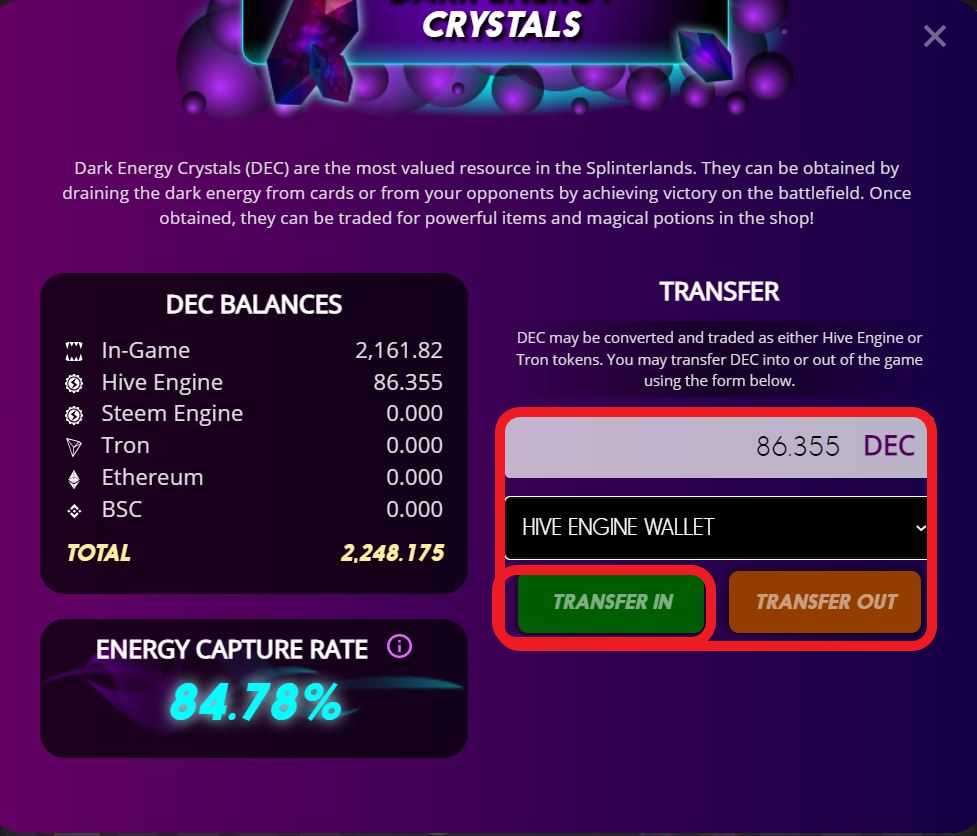 If there shud be any questions, don't hesitate to ask any question in the comments below. I will try to answer all comments.
This aint the prettiest guide out there but I hope it will help some new players out there so make the snowball rolling.
Take care!
// @imknutte
---
---