LUCKY PACK OPENING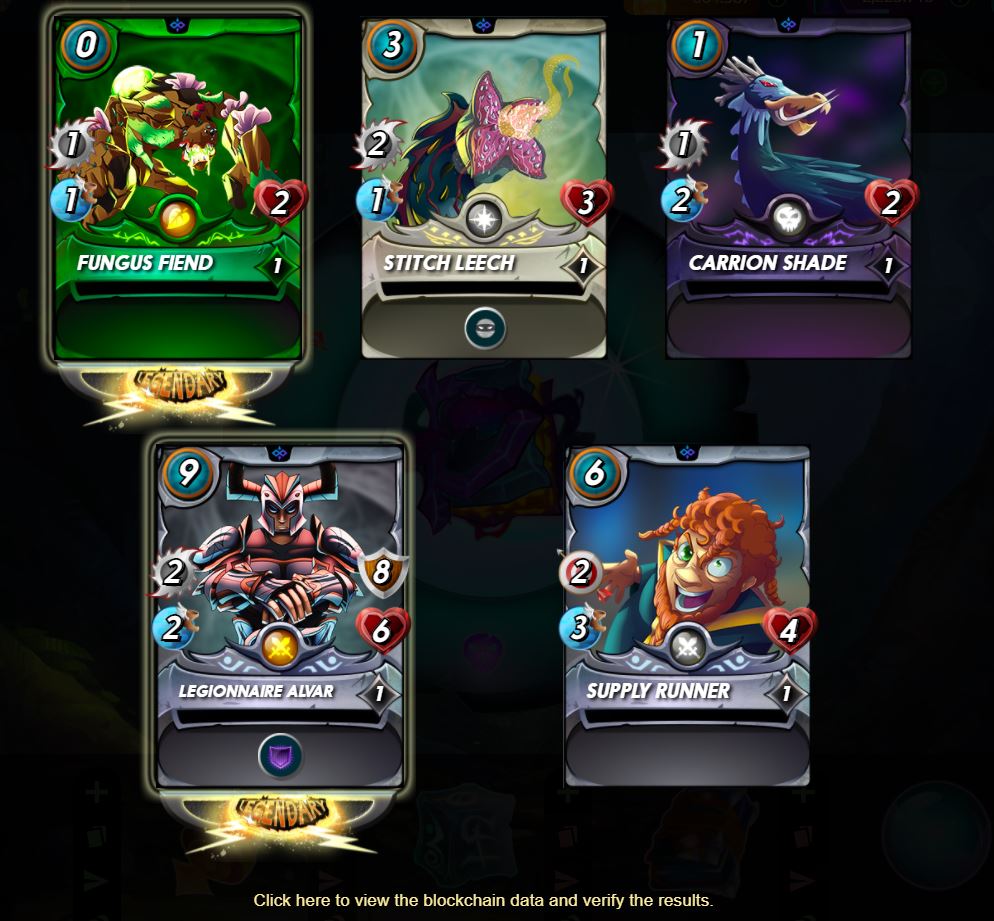 LUCKY PACK OPENING
Hello friends of cryptoland!
Today is my lucky day, since I pulled this insane pack with x5 Legendary Potions and x5 Alchemy potions.
I got a total value of (List $13,29 / Market $13,27)
Fungus Fiend - Legendary - $6,5
Stitch Leech - Normal - $0,128
Carrion Shade - Normal - $0,04
Legionnaire Alvar - Legendary - $6,472
Supply Runner - Normal - $0,142
So x2 Legendarys in one singel chaos legion pack. Whats your best pull so far and did you got any usefull cards? Have you got this lucky when opening packs?
I just wanted to share this since the chance of pulling one legendary is 1.536% without potions, according to splintercards pack value calculator.
Take care and best of pack luck to you all! :)
---
---