Increasing My Stake on Leo Power-Up Day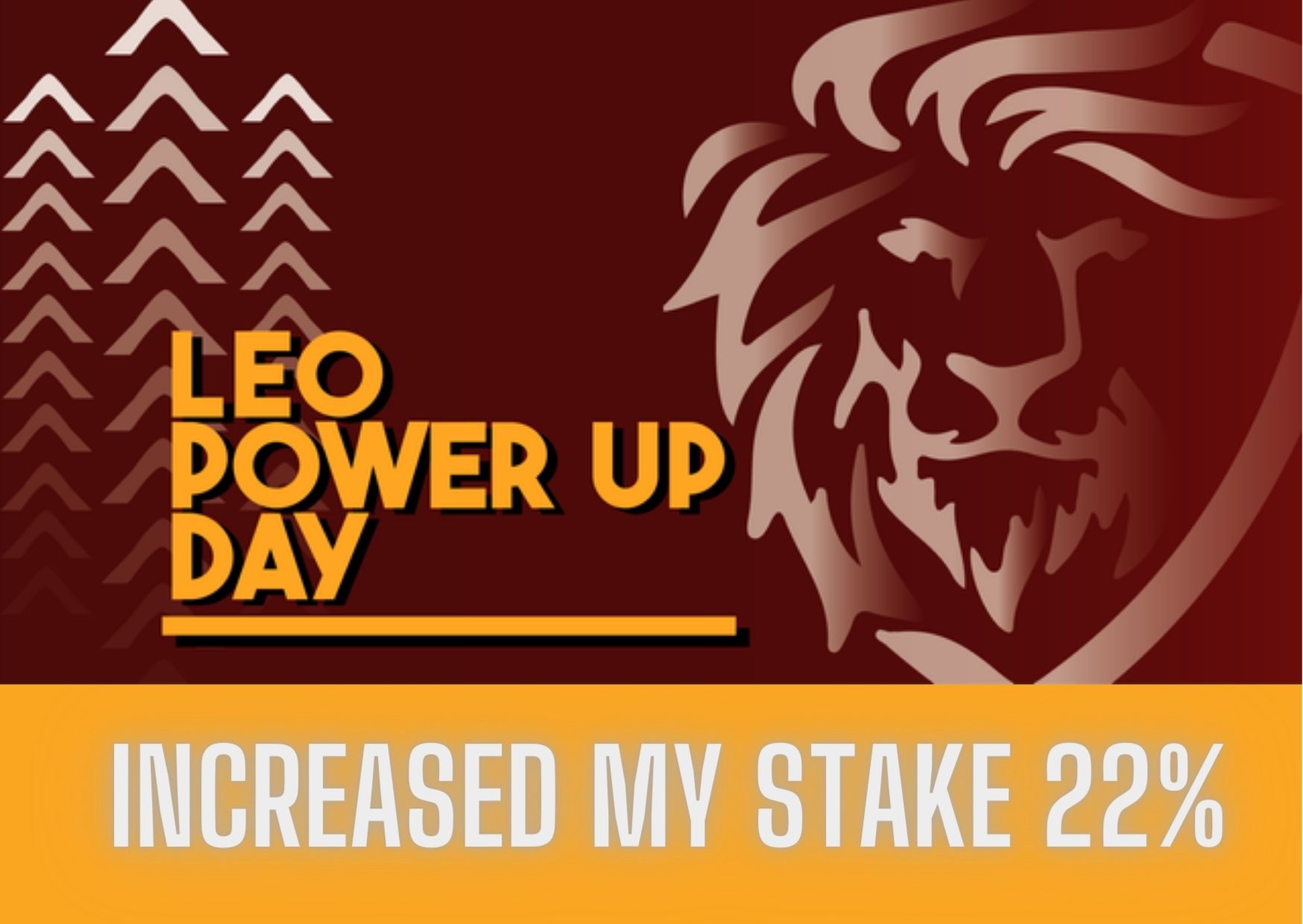 The second LPUD is upon us.
Last time I doubled my stake from 500 to 1000. I really wanted to double again this time but the hive is a busy place this month and my resources are being pulled in 5 6 different directions.
Still going to participate in LPUD though.
Today I'm staking 246 Leo. I think that's 1/3 from author rewards and 2/3rd from just buying it. I should have got in earlier because I definitely paid top of market prices by waiting until yesterday to buy.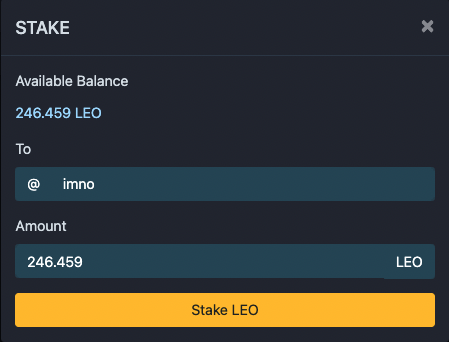 While it's not the double I wanted, my stake today will increase by 22% which is still pretty significant. It's also so close to 1500 now that I want to find a way to buy a bit more and just push it over. That would put 2000 more in reach for LPUD but I need to stay on my other targets.
Plus I'll probably get a bit more bang for my hive in a few weeks when buying LEO.

While 2000 in my most immediate next goal because I would then get .1 leo for my full upvote, ultimately my goal is to get into the top 50.
I am a very long way from that. I need to get to about 35k staked and of course by the time I got there the number would probably be higher but I have a few ideas to get me closer.
Happy LPUD!
BTW, if you have some hive left after LPUD, the guys at @THGaming opened their presale on mining tokens. There's some cool presale perks and you should probably go read about it and responsibly decide for yourself if you want to ape in.
Posted Using LeoFinance Beta
---
---