SHARE YOUR BATTLE Weekly Challenge - The DISINTEGRATOR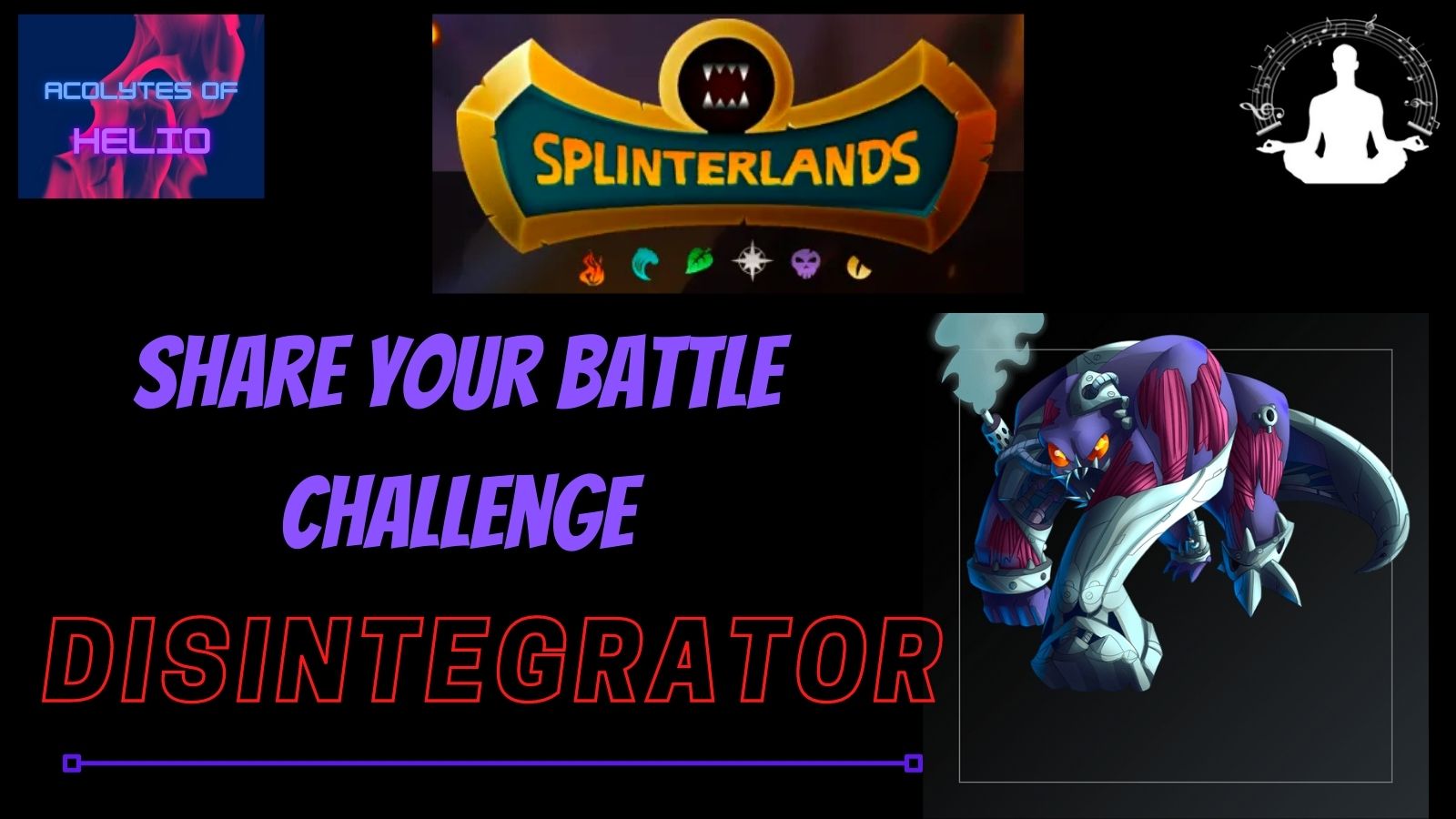 For this week's WEEKLY BATTLE CHALLENGE we get quite an interesting card.
THE DISINTEGRATOR
Edition: CHAOS LEGION
Rarity: COMMON
Element: NEUTRAL
Attack: MELEE
Abilities: Demoralize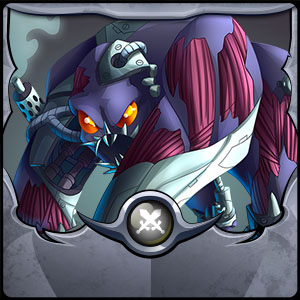 The Disintegrator is quite an interesting card. It us NEUTRAL so we can use it with any splinter we choose. This is good because it is not a great card in most battles. With a high Mana cost of 7, it is a tough card to fit in many battles with a low or average Mana limit.
The Disintegrator has a 2 Attack with a 1 Speed which is pretty below average. His 2 Shield and 5 Health is pretty good, but not great for the Mana cost.
The KEY to the Disintegrator is his ability: DEMORALIZE
This skill reduces the Melee Attack of all enemy monsters.
A very useful ability in certain rule sets, and almost a mandatory card in these rules sets.
Two of these rule sets are:


If you feel that your enemy will be using a lot of melee monsters you need to add the Disintegrator to your lineup if you can fit him in.
Here is a perfect example of a battle where the Disintegrator is vital:
Watch it HERE
I chose to go with the Fire Splinter as there are many useful Melee monsters there.
The top two would be Living Lava and Antoid Platoon.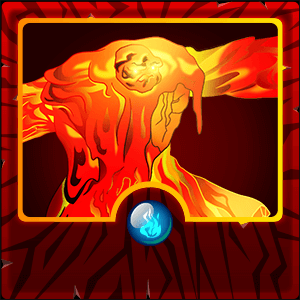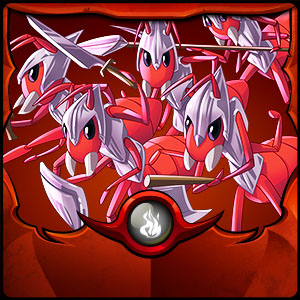 Both of these monsters have the Shield Ability which reduces damage from both Melee and Ranged Attacks.
When we can mix this in with the DISINTEGRATOR it is a perfect play. Any Attack of 1 hitting these 2 monsters will have ZERO effect on them.
When you have Melee Mayhem in play this is PERFECT!
Adding in the heavy hitting, and highly hit point/Shield protected Charlok Minotaur and Lava Launcher fills out what I feel is really an excellent lineup.
Watch it again here: https://splinterlands.com?p=battle&id=sl_9546501ed486b4a8001d571a3bcc8062&ref=indiebandguru

Even with his lead monster the Cursed Windeku throwing back 2 attack with his thorns ability the good guys were able to take the win. About 60% of his attacks resulted in a 0 loss of my hit points.
It is so great when a battle plays out exactly like you think it will.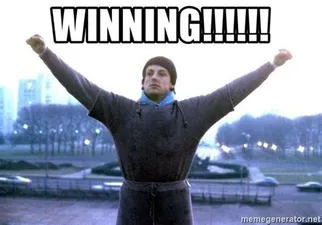 ur Guild @AcolytesofHelio is currently recruiting for a few solid members. (Must be active on Splinterlands and HIVE). Come say hi and tell us why you would be a good fit on our DISCORD
If you love the gaming on HIVE be part of the @oneup-cartel with me and a bunch of other fun loving maniacs.
We are family and our token is the CARTEL.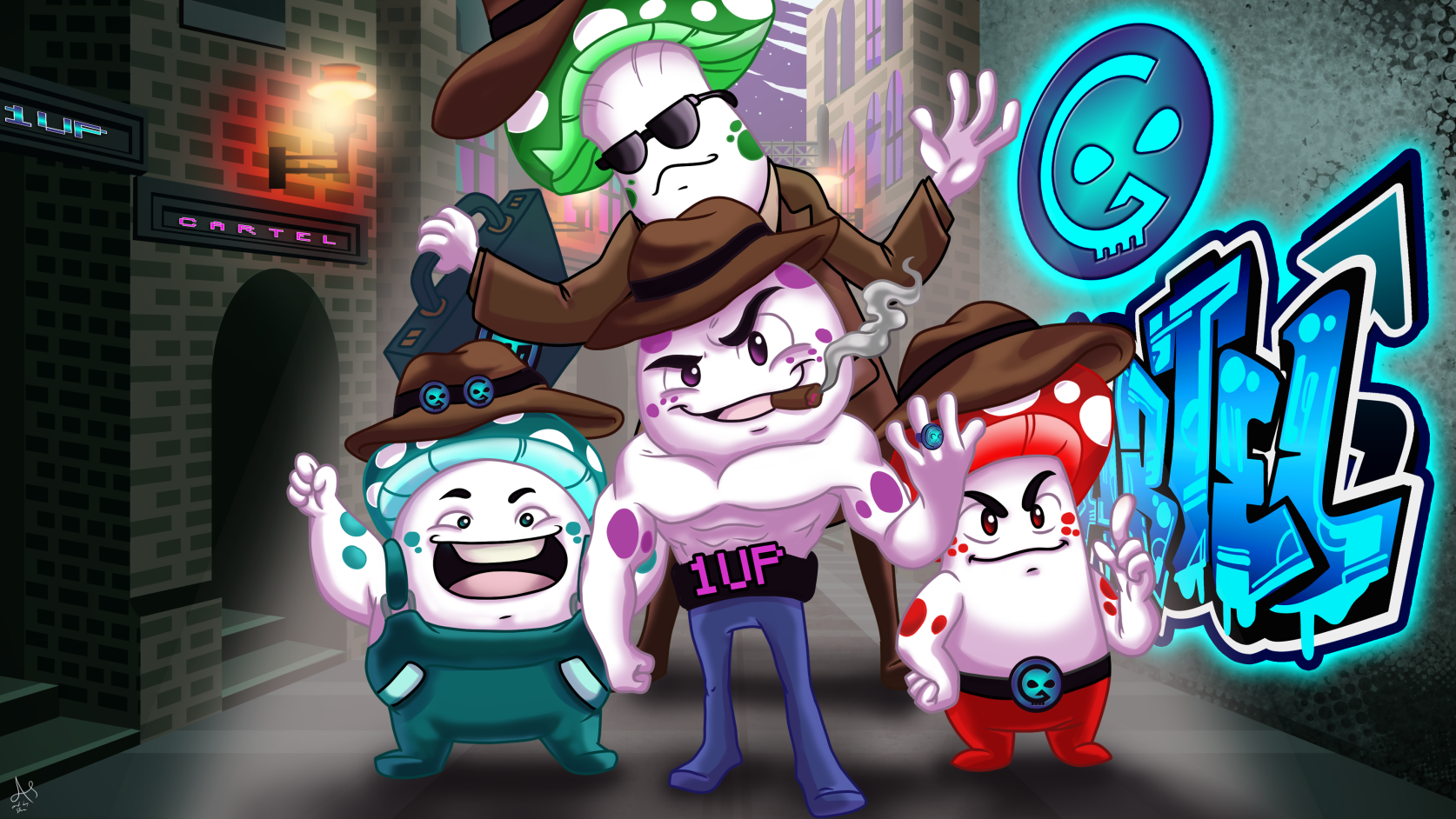 ---
---