Hive Power Up Day (Power it Forward) #HivePUD

Infinity Mission:
Honestly today I was scrambling around just to gather up hive as I was made aware that today is Hive Power Up Day. I ended up selling a little over 100$ worth of SPS which I was reluctant to sell because I believe in the future of Splinterlands team... After all without Splinterlands I would never have started blogging and going on this insane deep dive this last month... Ended up needing to sell my DEC also which I ended up borrowing from a guildmate because I wanted a real shot at the leaderboards. Even had to sell some Pizza I didn't really want to let go because of the amazing community behind it. Also to top it off I just responded to a random message in the terminal by @wesphilbin and boom I was surprised with a 25 hp delegation and 10 hive (I think this was win I randomly went from only deciding to do 100$ worth of hive to just "yolo"ing as much as I could acquire)
I transfered my sps/dec to @tribaldex to convert it into hive and then from there I used @leodex in order to withdraw it to hive because I was told by someone I would save a percentage by doing so... This deep dive into this ecosystem has been something else feels like a never ending rabbit hole one after the other, but one I have truly enjoyed going down and don't think will pop back out of. The amazing people Pizza discord with @thebeardflex constantly making it rain in there and showing love showed me what a community could be (despite him having horrible taste in Pokemon I mean seriously who choses to make an emote of executor instead of squirtle first right? At least you got Pikachu right) This has been a wonderful journey exploring the hive ecosystem and gives me the confidence to ape into this project. Hopefully one day I can be as positive of a member of this community/ecosystem as you guys have been to me.
I'd really like to thank my guild and all of its members for making me hang in there when I wasn't having the best of times, and meeting some of you has made this experience extremely worthwhile. Hopefully I can meet up to/exceed yalls expectation as we try to set the way in how a guild should be. It really amazes me that all of this has just been over a month... This is my first Hive Power Up day with the community so go big or go home. I won't be able to do this every month, but you only have 1 chance to make a 1st impression right?
I hope by me doing this and going out of my comfort zone to write and read these blogs can help inspire you guys to speak out and start blogging about the things that you care about and find yourself through this. There is one person in particular I am talking to in this post, because I see a lot of myself in you and you are one of the reasons I am going to push so hard to make this guild an example for everyone moving forward... I won't mention your name here as I'm not sure how you would feel about that, but as you can see by my posts I'm a cluttered mess when it comes to words. One good thing though is I wear my heart on my shoulders.
First off I'd like to say that regardless of where I end up on this Hive Power Up Day leaderboards I am extremely grateful for this opportunity and I will be delegating forward half of all the power received from the leaderboard awards. So all 443.579 will be made available for this if need be. Because this was not just a solo effort, but it took many circumstances and many great individuals that I am able to be in the position I am in today to be able to make such decisions.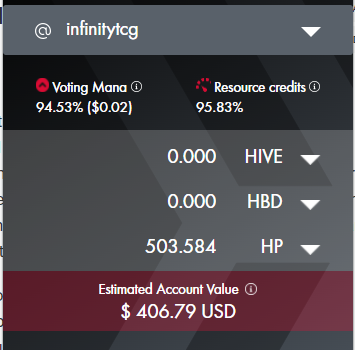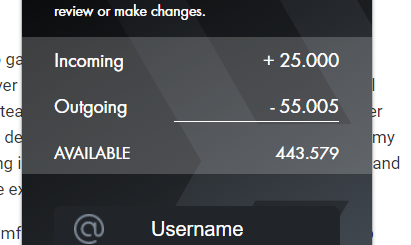 Thank you everyone for this wonderful experience and this deep dive into sleepless nights/days. The random nights up talking about the randomness of things from sports cars on magic carpets to people actually thinking hulk hogan is better than dwayne johnson and stonecold steve austin... One person I not only owe my life to, but a large part of the me I am trying to become is Gary Vee... Those who don't know him yet he is a mentor to me in so many ways through everything he has accomplished and does at large that he truly is someone to think of as a role model of sorts and really gives someone something to look forward to as a goal/destination, but sorry Gary as much as I have tremendous amount of love/admiration for you I will also one day pass you up as an entrepreneur ;) that is just the competitive spirit in me. But anyways I'll cut things off here and I'll leave it with something simple Gary would say "Jab, Jab, Jab, Right Hook (give, give, give, then ask) In this space of crypto world there are so many unknowns and mysteries and so many things can possibly be a RUGPULL, but guys lets all focus on a much bigger and brighter community TOGETHER.
Traciyork I am not able to tag you, but if you see this thank you without you and your initiatives I would not have been able to experience this feeling (I had to edit this last statement in as I got caught up in a lot of emotions so things started just flowing together)
---
---