My Splinterlands Top Player Introduce Myself | How I Got Here, Practice Room & Curation Column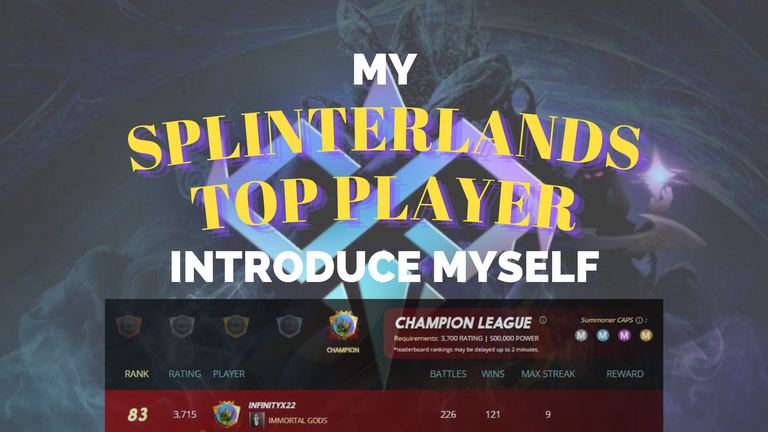 ---
Hello nice people of Hive!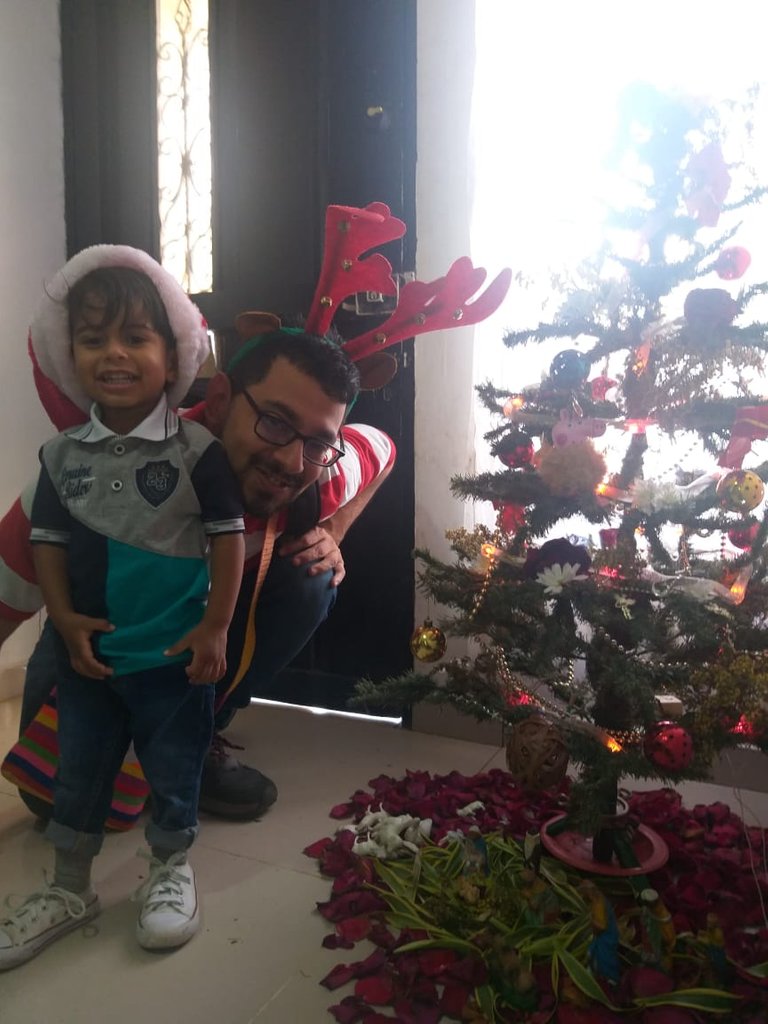 Hi there! My name is Rafael, I'm a Venezuelan living in Salento, Colombia. I'm also the father of a 2 and a half years old babyboy called Sayri Santiago. And hopefully I'll get to share some interesting articles that might be of some use to you.
---
SPLINTERLANDS
Maybe we have crossed paths on the Splinterlands — there I'm called
@infinityx22
and I'm one of the top players of the game. You can find me at the start of the season on Diamond League and, towards the end, always fighting for those coveted top 50 spots. I'm also a tournament player and you can face me on Gold-Diamond -
(and hopefully Champion tournaments soon enough).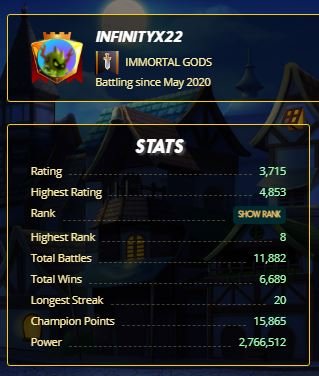 So, since I started I built a nice collection, got a couple of land plots during the 1st presale, became a top 50 champion leaderboard player, got invited to the top guild of the game (GO Immortal Gods!) and finally I am living the lifelong dream of becoming a pro gamer and doing so from the comfort of my home, with my beautiful family.
---
BEGINNINGS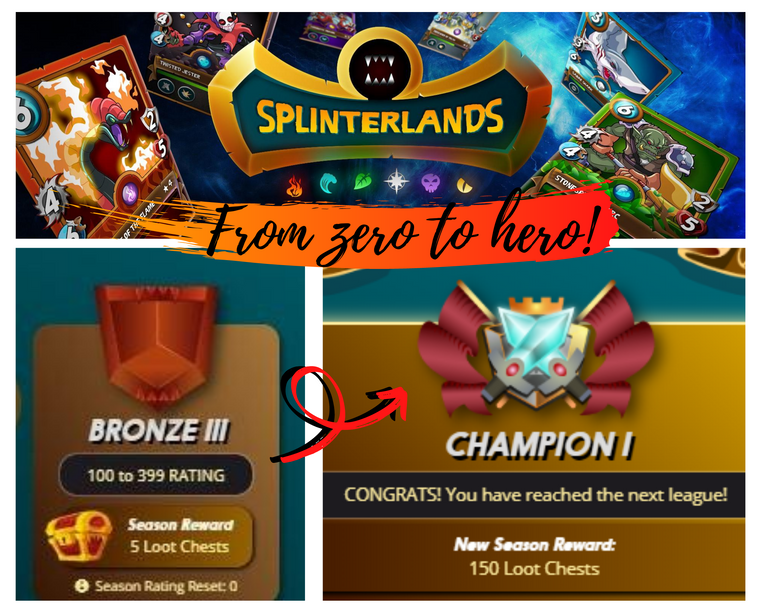 ---
CURATING ON HIVE
But there is more! Somewhere along the road, me and my amazing friends
@neyxirncn
,
@auelitairene
,
@joseacabrerav
and
@drrune
started a curation project called
@adiwathrive
and I helmed Monday's curation column called "Acurewa's Air Monkey's Lab" where I curated content about blockchain, finances and most important, gaming! There, I explored mostly strategy articles about Splinterlands that, back there, was starting to become a passion for me.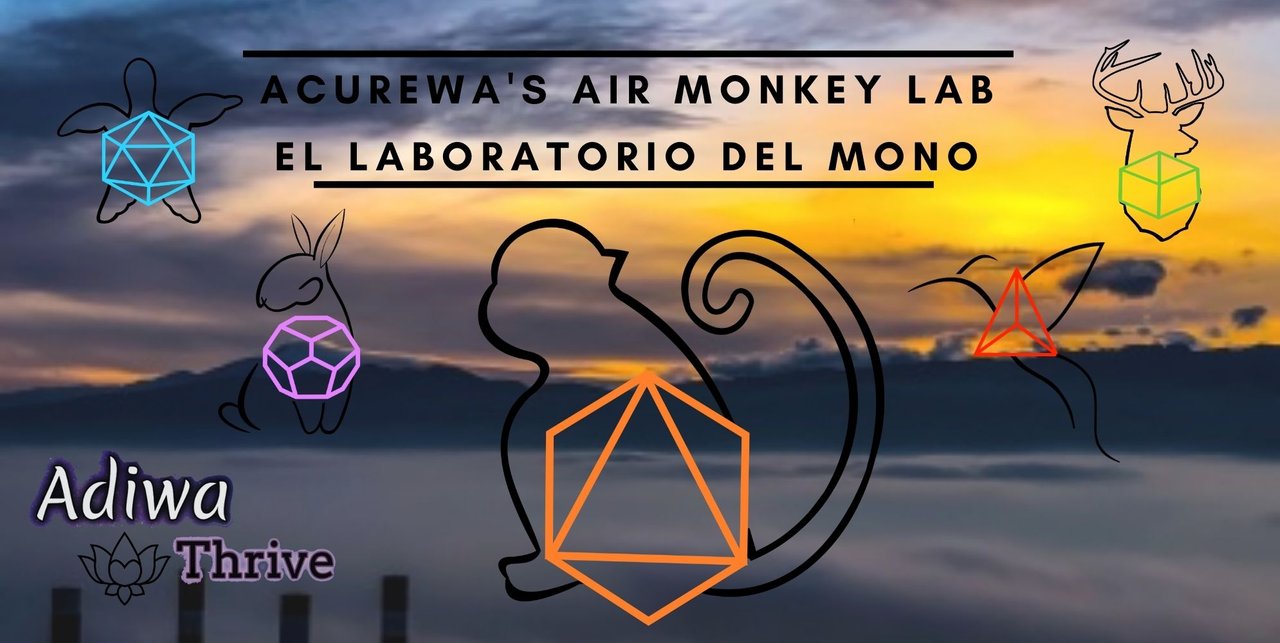 Acurewa's Air Monkey Lab Preparation edition // Laboratorio del mono de aire Acurewa edición de la preparación.
---
You can also check my other profile, @ACUREWA to see my old content about my other life's passion — shamanism and ancestral medicine:
Grandfather Tobbaco: Raising a prayer. // Abuelo Tabaco: Elevando el rezo.
---
THE HERE AND NOW!
But let's get back to the present, shall we? I'm pretty excited to start writing again, because it is going to help me become better at this game faster and also to give back a little of the amazing blessings I've received for being a part of this amazing project that is Splinterlands.
---
THE PRACTICE ROOM
First, I will be opening "Infinity's Splinterlands Dojo", a space to practice for competitive formats! Twice a week we'll gather in Discord channel and play matches for two hours starting with the modern format, to prepare for the new ladder and the new tornaments that are already underway. And, once I week I will be sharing our findings on the weekly Dojo column. This practice group will be open for all the players that have the needed cards to play (ex: for modern diamond you will need to have access to most of the Untamed, Dice and Chaos Legions max level cards). If we get enough people we will be opening practice sessions for the other leagues too. So we can ALL get good fast and start dominating the leaderboard and tournaments! I'll be announcing the discord channel and the dates and times on a future article.
---
CURATING THE AMAZING CONTENT AGAIN
My second project is a weekly curation column of splinterlands content focused on the financial and strategy side of the game, called "Infinity's Splinterlands Curation Corner". I'll be looking for those gems from the cool Splinterlands content creators.
---
See you in the battlefield, Splinterlands Battlemages!
If you would like to join the Splinterlands and support my work use my affiliate link here to jump in!
---
---