My First Splinterlands Battle How to play as a Starter
Our first experiences are always memorable. Yes! Our first school, kiss, cinema attended, love and all of that. Today, I had my first experience playing the splinterlands game. I've been watching other players do and never saw myself there until I took today's step.
It looked all wrapped difficult at first but it didn't really look that way when I finally had my hand on the mouse to hit the "battle" tab on my splinterlands game website sing my PC.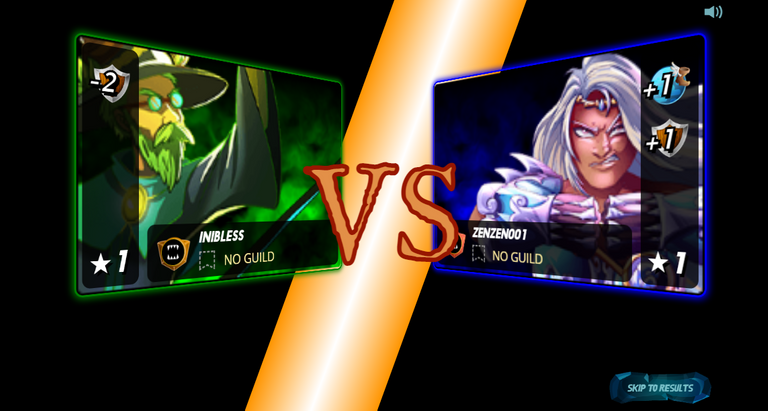 I Don't really whether I won or loss. The big win for me was overcoming the inertia and starting out something new in my hiving career. If I needed to draw my CV in web platforms, I would add as one of the experiences "Splinterlands game active player (2022)".
My battle log as shown below is as clean as air. Just this first battle history. Others would be added shortly. I didn't just try playing as a random guess work. I did my homework reading the posts of other active players, watching videos and asking some friends questions.

It wasn't an easy or flawless win by my opponent. I had three of his monsters down. Splinterlands battles stands out differently among other blockchain games. The play was fast and real and completed within few minutes.
I did my best to follow the combat rules including:
Reading the special Conditions for the battle and allowable Splinters. That is, noting the kind of splinters that would be allowed in the game.
Mana Cap: I also did checked the maximum power of the team he max power of the team which guided my choice of monsters. For my first battle, it was 30.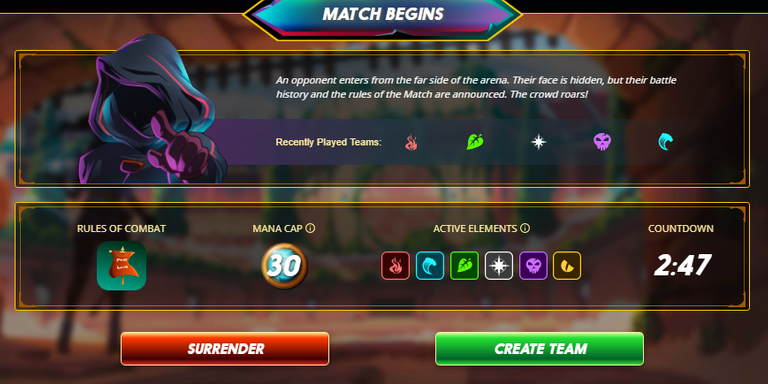 Selecting my Team before the Battle
I started with selecting a Summoner. That was Wizard of Eastwood. The summoner is an earth summoner that adds shields to his monsters. I then submmited my team before the timer runs out!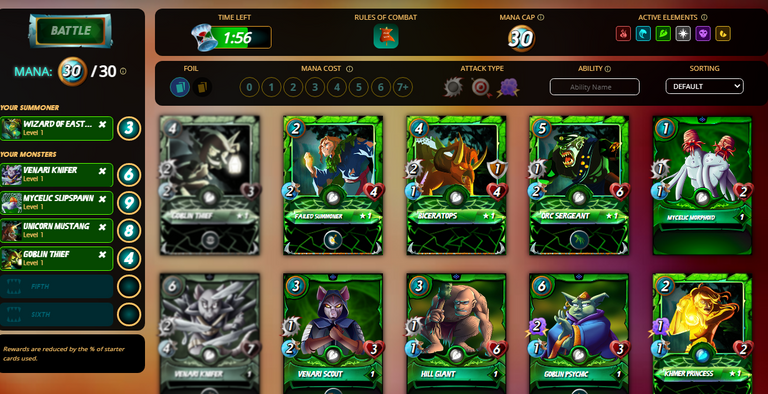 The Battle Proper
There's not really much to say here. The work was done at the team selection process. It was just to watch the battle unfold. I was able to notice how the position, stats, and abilities of the monsters affected the outcome of the battle. The developers of the game must be very creative. Very brilliant creation.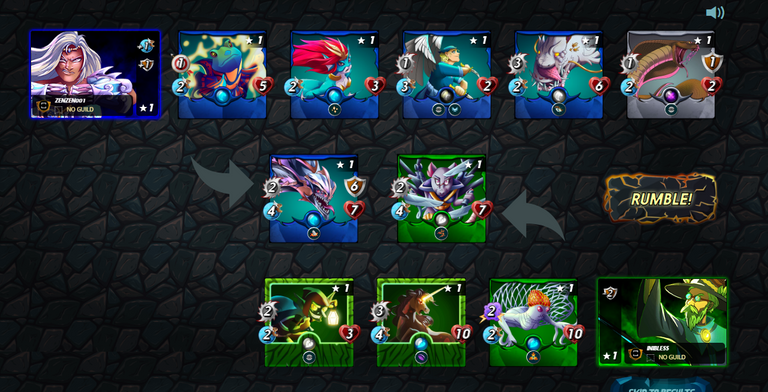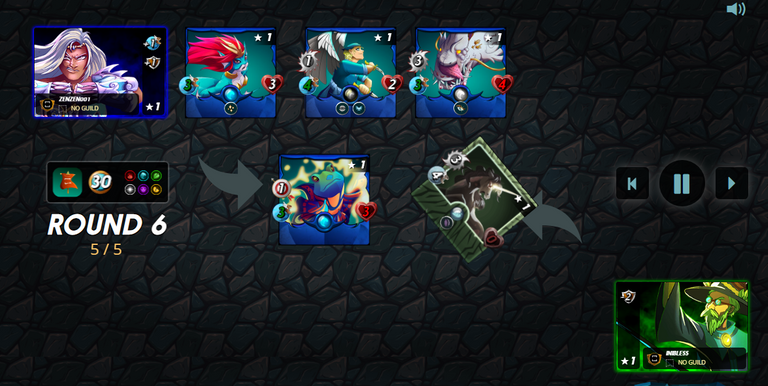 After the Battle
Below is the link to the battle relay: https://splinterlands.com?p=battle&id=sl_5dcf7f2e9de600707bc585ba3d872edb&ref=inibless
You can click the link to watch for yourself how things turned.
Battle Results
You've been eager to see this. I lost the battle. That was sad but no regrets. I learnt a lot especially with the placement of my monsters. My opponent gained +15 points. Happy that wasn't subtracted from mine.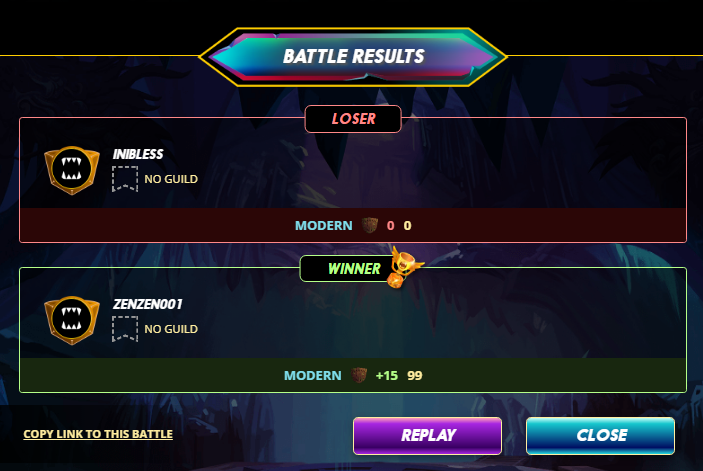 If anyone told you that playing the splinterlands game is hard, refer him to this post. Though we learn as we advance, but it is easy to start and play.
Do you know what Splinterlands is?
Splinterlands is a special digital trading card game that allows players to own their cards and other in-game assets. Splinterlands is powered by HIVE, a web 3.0 technology. Each card in the Splinterlands game is a non-fungible token (NFT) owned by a player who can do anything he wants with his cards, including battling for rewards, holding as collectibles, trading on the peer-to-peer market, or renting to other players.
---
---