Splinterlands Game is for Everyone

Hi everyone! I'm @inibless, it is really amazing moment to improve my engagement in the SPLINTERLANDS game and community and on hive blockchain generally. Knowing and using new apps here is really cool.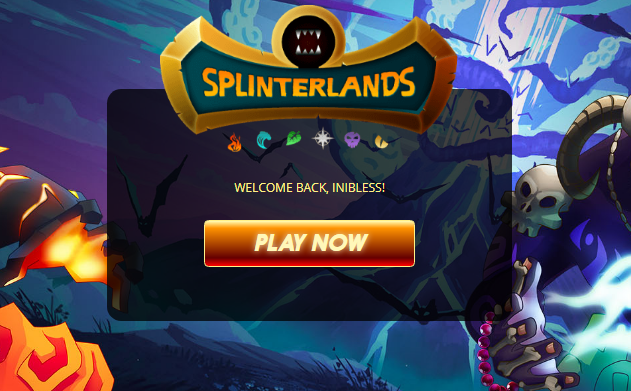 After 175 days on hive (Joined in April, 2022) I am still a novice when it comes to the splinterlands game and community. Thank God for for my new friends that have made me to understand that though a novice, I can still benefit from the splinterlands game such as writing about the game and happenings around the community.
I logged in my splinterlands account and everything looked so virtual and abstract to my understanding. I tried playing one battle and it ended in a chaos. I have not been a game person, but I think it is time to learn with splinterlands. There have been many things I considered trivial before I joined hive. Things like posting my food recipes on social media and the likes were just done for fun.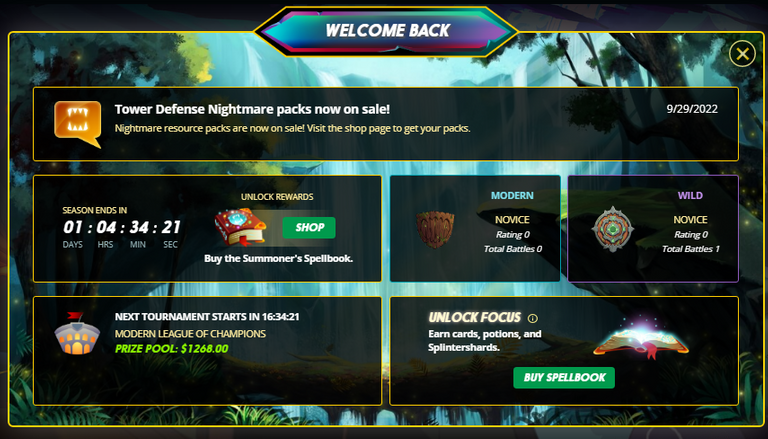 I have also been a true fan of the Liverpool FC but I could not see myself earning writing about my sports fun and loving moment on social media until I joined hive. Since I had a headway in other aspects, I know I can also make out something serious from gaming.
How I will Start engaging the SPLINTERLANDS game and community
I had a failed attempt trying to write my first splinterlands post, I missed several important features because I did not read the guide in the weekly Social media challenge prompt. I have learnt my lessons and corrected my wrongs to get things right. Specifically, this is how I will Start engaging the SPLINTERLANDS game and community:
Reading daily reports and updates from @splinterlands account.
Reading and commenting on other users' #splinterlands posts.
Weekly participation in Splinterlands social media challenge
Daily or bi-daily fighting of battles and sharing my tips with other new users.
Investment in SPT token for splinterlands posts curation. I have seen how profitable CENT curation ha been. I hope it goes true for SPT token too.
Buying Splinterlands cards like Tower Defense and Riftwatchers when the open market starts.
Investment in SPS token and other Splinterlands assets.
Spreading the news about splinterlands game on my other social media handles.
Joining Splinterlands townhall meetings on Discord.
I have discovered that the splinterlands game gives opportunity for everyone. The players, the investors, the curators and the content creators. I will do my best to engage all aspects of the game.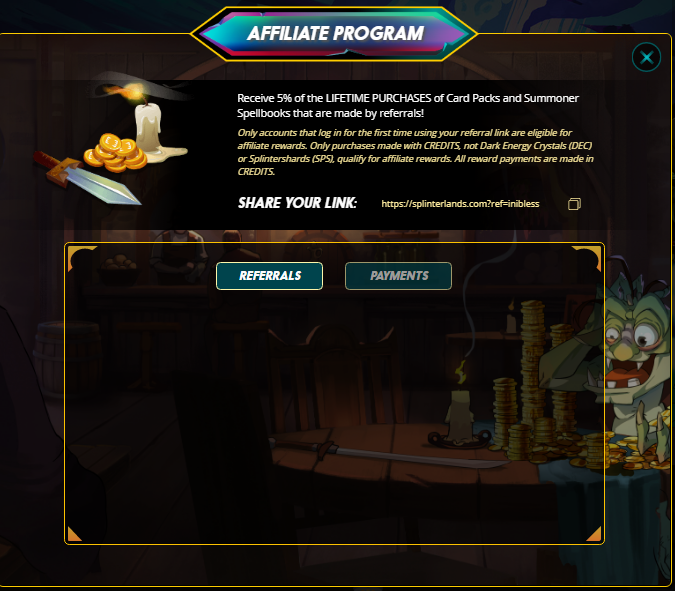 I love affiliate earnings too. Happy to see that there is the possibility for affiliate earnings with SPLINTERLANDS game. I will tell my friends about the splinterlands game and the many opportunities that abound here.
Thank you very much for being a part of my progress on Hive Blockchain technology by visiting my blog to read my posts. I really appreciate your effort of love. Your comment is a way of motivation together with your upvotes. Thanks for being there for me.
Here is my Twitter link for sharing this post: https://twitter.com/Inibless1/status/1580521358400032768?t=NjyS2IlF4bM4WgP85ilK1Q&s=19
---
---