Splinterlands Novice; Learning to play Splinterlands as a Novice

Hi everyone! I'm @inibless, it's really amazing moment playing Splinterlands. I'm just starting as novice. My first experience on Slinterlands game was difficult as a novice because I didn't know how to even open up any level rather I went to Top Battle just to start. This is an easy way to learn how to play Splinterlands with ease especially the newbies including me. Here is my Splinterlands link if you really want to learn more @Splinterlandsgame, though the game may seem to be more complex but it's easy to play when you understand it better. I'm there to give you guide.
Splinterlands is such a wonderful game to engage in. In order to advance from Novice stage, one must able to meet the set target which getting TIER's RATING and POWER. Tier's Rating and Power help to advance to another level known as BRONZE III
Splinterlands using RATING which are scores based on winning Ranked battles. This comes as you engaged in, how well one play and POWER which are scores based on your Card Collection.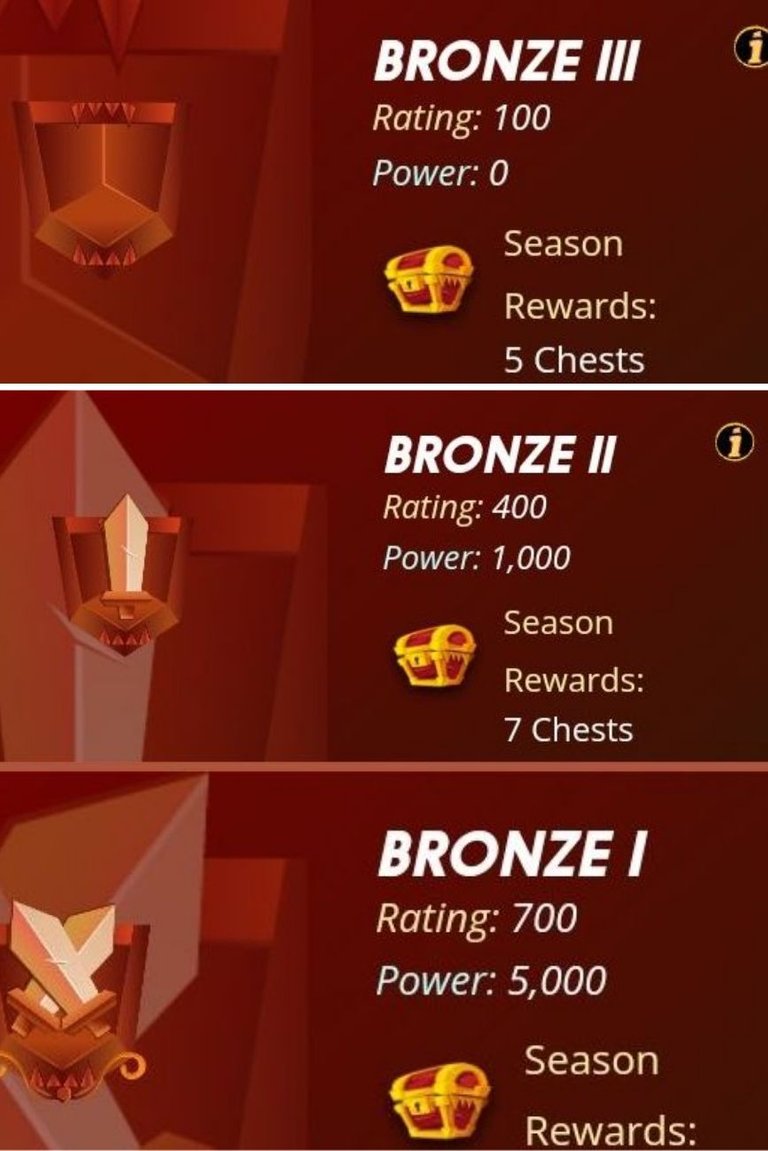 Splinterlands game stages for every novice
At BRONZE III, It requires the minimum of 400-RATING which gives 5 Season Rewards to advance to BRONZE II even with Zero POWER.
Meanwhile, I loss my first because I didn't understand the game perfectly as I play the Top Battle but now such can't take place because of my understanding in the Splinterlands game. Thank you very much for being a part of my progress on Hive Blockchain technology by visiting my blog to read my posts. I really appreciate your effort of love. your comment is a way of motivation together with your upvotes. Thanks for being there for me.
Here is my Twitter link: https://twitter.com/Inibless1/status/1570303518011015169?t=F-fRG9Gs4-mrZytjt55ZLg&s=19
---
---