Great Start To The Brawl!! Rent Cards For More Wins!!! Will I stay On Top Of The Leader Boards??
Great Start, Will I Stay On Top? Can Our Guild Finish 1st In The Brawl?
I love being part of my guild! If you haven't tried to join a guild, now is the time! I decided to spend a little DEC and rent some cards, I went mostly epic Water and Neautral cards! I feel pretty confident with my builds! I say I finish top 3 in the guild because the level of players in my guild is beyond mine! But I had some lucky battles that favored the water builds I had planned! Lucky!!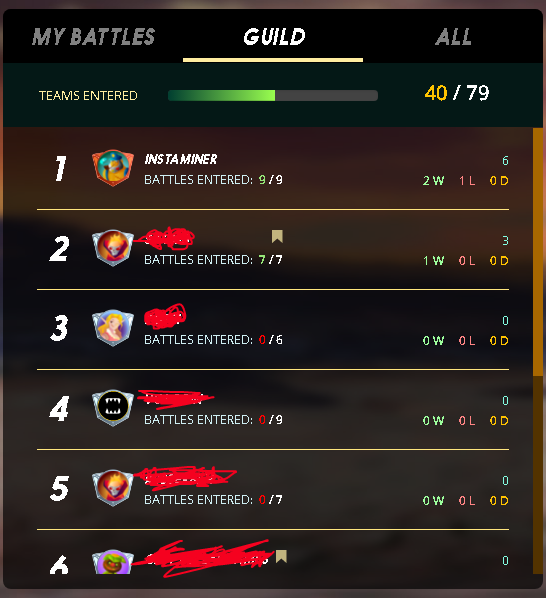 Our Guild Has A Good Shot At Top 3!
We Have been fortunate to stay in the top 5 since I have joined the guild... It is all about communicating within the tavern to make a solid game plan for the upcoming Brawl!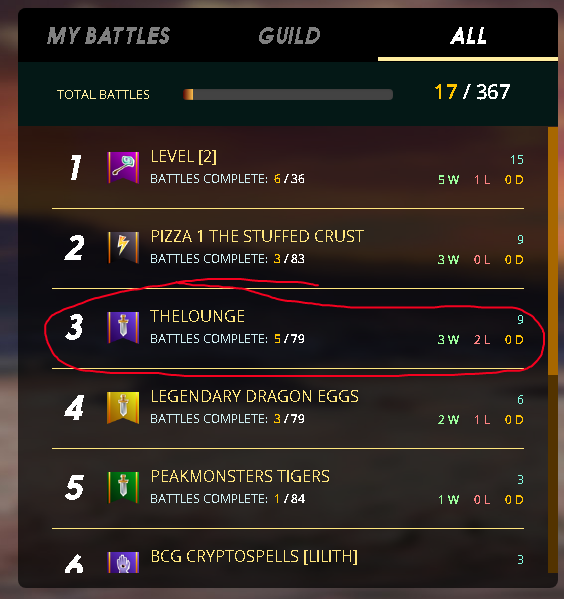 ---
---