We Moved Up To Second Place In The Brawl!! Follow This Battle As I Try To Hold On To 1ST Place
Will "TheLounge" Take 1st Place In This Brawl?
We are looking good so far, I think we have a real good shot at first place in this brawl! I really hope we pull it off, I am excited to see what the rewards are. Stay updated on this story and more by giving me a follow. I may start giving out Splinterlands cards again if anyone shows interest! Let me know down in the comments if you want to see live Splinterlands Giveaways!!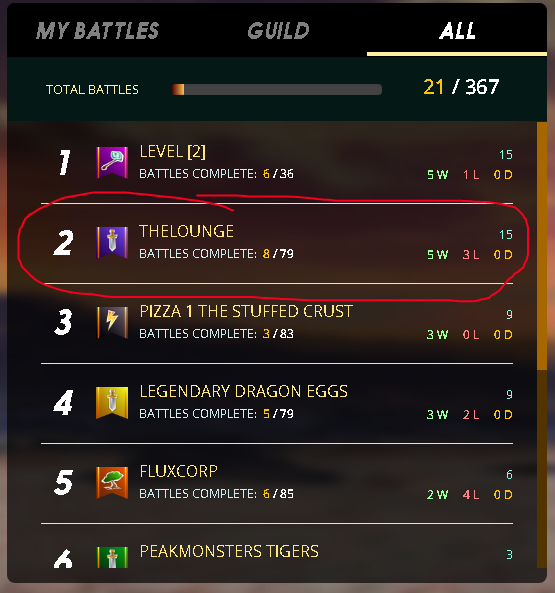 I can't believe I am still leading the guild!
I have a lot of faith I will win my upcoming battles, so I guess I'm feeling really good! My Only Downfall Will be The Dreadful Mylor, as that was the case with my 1 loss... we shall see, Stay Tuned!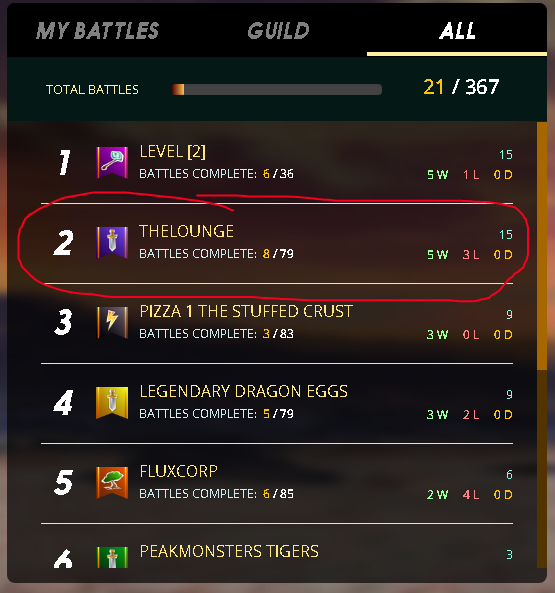 ---
---