Borrowed Luck - My First CL pack opening experience
Hello Everyone,
It is I inuke the full-time office bug and a part-time lazy ass writer. And I hope that you are in good health. Alright, I think it is a good time to let you that I am a part-time lazy gamer too. Why now? (I don't know, It just felt like a good way of letting you know that I am gaming on Hive) And it is no surprise that I spent a few bucks on the Splinterland about 2 years and look where I am now. (I am in the Bronze league baby!!!)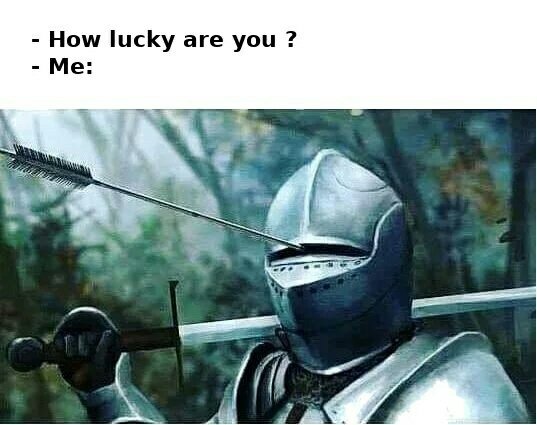 And That Is Why I Borrowed Luck
Ok, Dropping the shinanigans. I started Splinterland about 2 years back and after playing for a month or so I decided it was a good time to take a 1 and 1/2 year break from the game. And a lot has changed during that period. New cards, New rules, New Style. And as I got used to it. The Splinterland decided to launch a new deck of cards.
(Guys!!! I am not complaining. This is how I usually talk and appreciate things.)
Anyway, As soon as I heard that there is a new set of cards getting ready to be launched I started grinding and putting in my max effort and following top players, planning strategy, and renting high power cards only to be kicked around by the guy packing more firepower. After months of grinding and playing and avg of 300Matches per season. I finally collected 1 voucher. (Sigh, I know it is not easy at this stage)
Finally, the time has come to open the new pack that I bought. And after pulling out crappy cards season after season. I decided it's finally time to call in a proxy who has a very good hand pulling better reward. MY WIFE.
So I made the call. And after letting her know how my day went in the office. We got down to the business.
"Are you sure, you want to do this?" She asked for my confirmation one more time before I dropped the CL in the well.
"Let go, baby!!!." I confirmed. Knowing that holding on to the only CL Pack that I have is worth more. But as always I wanted to go after the birds in the bushes.
"Alright. Drop it in..." She gave me the go. I was about to drop in the Pack.
"You forgot the potions!!! You forgot the potions!!!" She signaled me to abort.
"Pheew!!! Good call." I dropped in the Gold and Legendary Portions.
"Shall we..?!!!" I asked her if the plan is still a go.
"Hmm..."
And I dropped the CL Pack in the well.
"Cool animation re.." She complimented the animators. Well, they deserve the praise. And the animation transitioned into 5 cards.
"Kaunsa wala pahala?" (Which one first) I asked.
"Third. Open Third wala.."
The card flipped into Shadow Snitch Common Card.
"Nahi yaar nahi karna..." (I dont want to.) She wanted to abort.
"Koi option nahi hain. Abhi open karna hi hain." (We can't go back)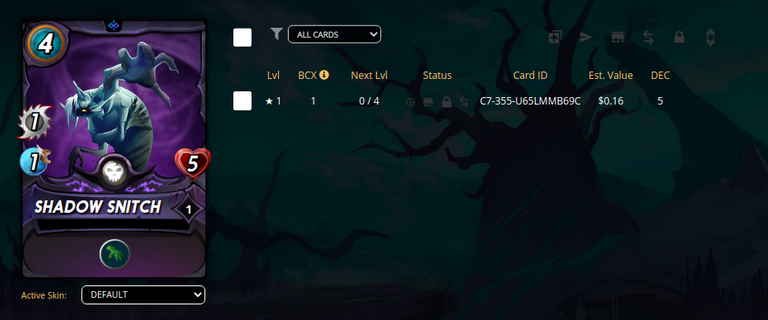 Screenshot of my gameplay
"First wala". She asked me to flip the First card.
Vanari Knifer.
"Yaar ye bhi common hain." (This one also turned out to be common) I was disappointed.
"Hey this is a cool card..I like it. Let open next one"


Screenshot of my gameplay
"Panchva.." (Fifth)
I clicked the card and it flipped into a Rare one.
"Kya karta hain ye?" (What does this one do?) She asked about the Portal Spinner.
"Dont know re. Nayi powers hain." I replied.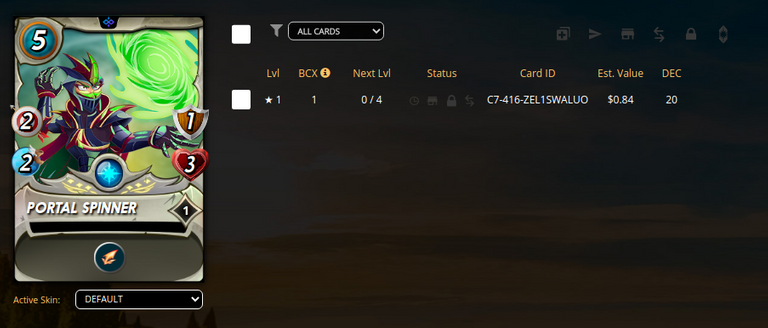 Screenshot of my gameplay
"Chauntha." (Fourth)
I clicked on the fouth card and it started vibrating. I smiled and she probably was smiling too.
And it was the Fire legendary card IFRIT RISING.
"Waah!! Kya sahi dikhta hain.." (It's super cool looking card) she praised the design.
"Oh Oh !!!! Super....Nice... Se isliye meine tujhe kaha open karne. Mein karta to CL Pack mein bhi Potions aa jate..." (See, My decision of you opening the card is correct... With my luck I would have gotten potions in the CL pack too.. ) I praised her for her luck.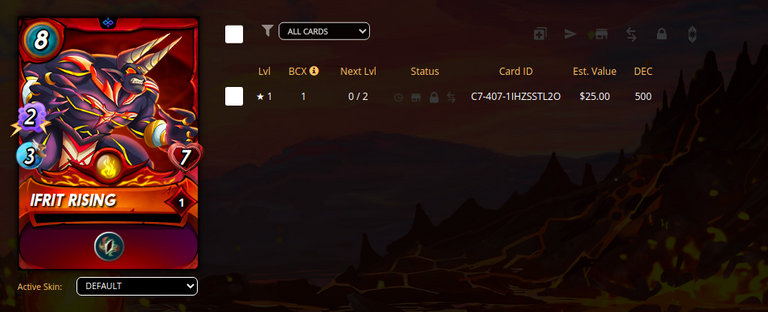 Screenshot of my gameplay
"Last wala bhi open kar do" (Go for the last one as well...)
It was another rare card. Death splinter, Life Leech. Super cool ability.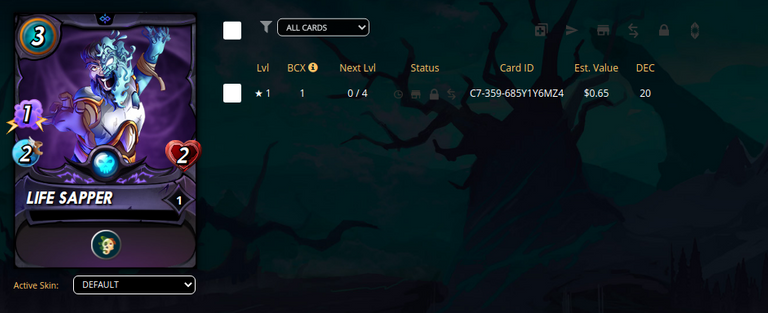 Screenshot of my gameplay
"Next pack bhi tum open karna.. ab se tum pack opener.." (From next time onward you open the pack. I dub thee Pack Opener)
And that was my first CL pack opening event.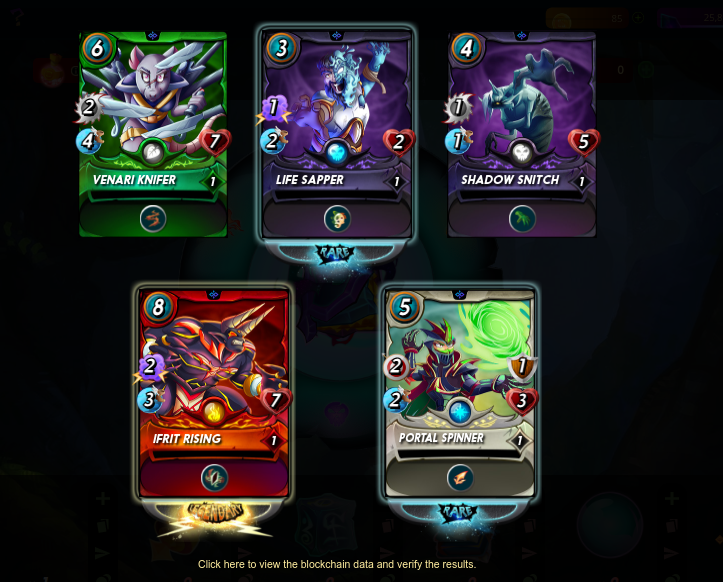 Screenshot of my gameplay
I am @inuke,
And this is my new chapter in Splinterland. I hope to catch up, which doesn't seem to be happening anytime soon. But I will keep trying. I also appreciate the help I received from @bala41228, @sayee, @blog-beginner, @bhattg, and getting back in the game.
PS: I thought of creating another account just to talk about the games that I play. But after having a look at @moviekeeda, I am taking a second guess. :-D
---
---