Splinterlands Weekly Battle | Coral...Feasting Seaweed?!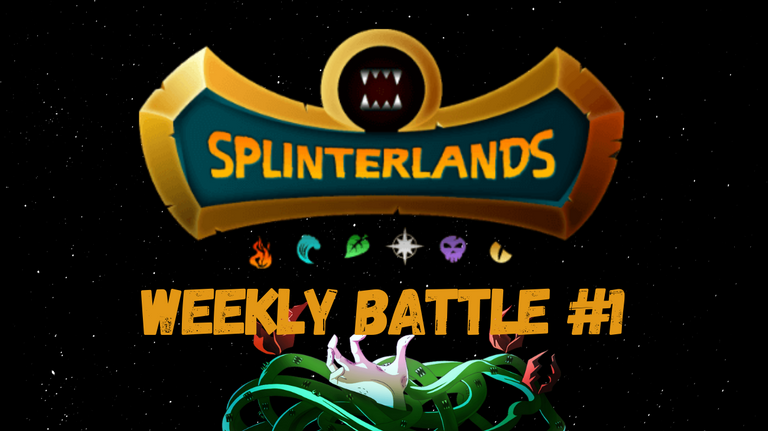 Weekly Battle Theme: CORAL...FEASTING SEAWEED (because I don't own a wraith and this seems to be the closest thing)
Rarity: Common
Element: Water
Attack: Melee
Abilities: Opportunity at level 1, Scavenger at level 6
Found my opponent quickly. Mana cap 99 and all splinters welcome. It's been less than a week of me signing up to Splinterlands so my strategy these days is just to try everything and understand what works and what doesn't. I think these weekly battles will help my understanding of individual cards and how they play out in the greater scheme of the game.
Mana cap at 99. I used to love this but realised I do quite bad when there is pretty much no limit.
Let the battle begin.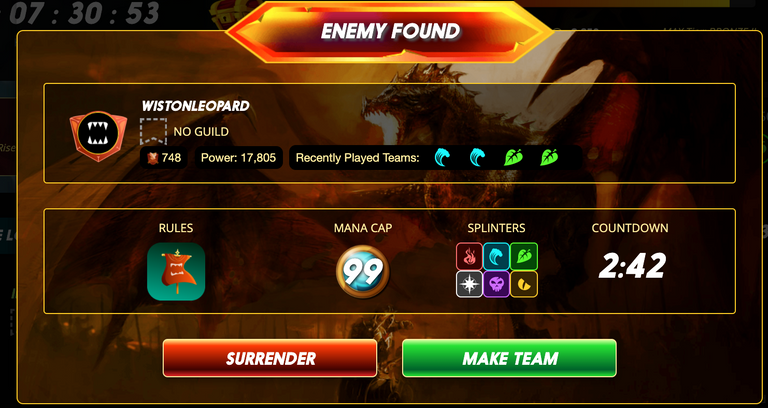 The opponent went with Earth. I quite like Earth after having completed my daily quests with this Splinter. They picked a solid line up based on magic attacks which went right through the Goblin Mech and destroyed my newbie team. It was quite embarrassing really.
What went wrong
No. 1 position I chose the Goblin Mech. Good attack with high shield. Except the opponent used magic based team. Doh! I don't think this guy will last long and I was right.
Second mistake: my team is all quite low in health, which will not take long to get wiped out compared to the opponent's high health team (44 health vs 22 so double). Another doh!
Standout card: Feasting Seaweed lasted to the end, due to me wedging it in between all the cards. She (or it) did the most damage out of all the cards given the Opportunity ability. At 4 mana with 2 melee attacks feels quite a bargain.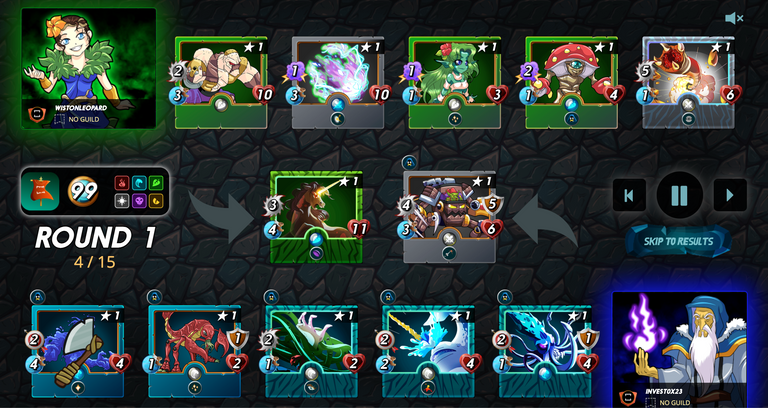 Learnings
I'm still getting gripes with the water splinter so I'm looking forward to a daily quest where I can practice more. I'm also beginning to have a better understanding about this game from a pure numbers perspective. i.e. adding up all the health, all the attacks etc generally you'll be able to tell whether it's going to be a close game or a bloodbath (like this one).
What's your 99 mana cap line up if you could choose (with all beginner cards only)? What would you have done differently? What's a good 99 mana cap strategy?
---
---