Big exploit on Automatic rentals blocking every rentals
Hi guys,
Please correct me.
If i understand corect,until the first position is not rented, it won`t go further down int the leaderboards.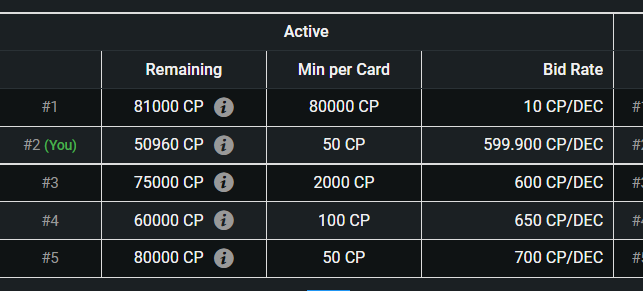 As you can see here, someone is blocking all the rentals except 150k Range.
It sits here for more than 4 hours, and i don`t think he will find a card with minimu 80k CP for 10CP/DEC so soon.
I think needs this to be fixed ASAP.
Please let me know if i`m not aware how Automatic renting working.
---
---