Community Celebration : 1UP and The Cartel
One of the most successful communities in Hive is the ONEUP tribe, and now they have The Cartel, which will improve its audience a lot throughout HIVE and other blockchains alike.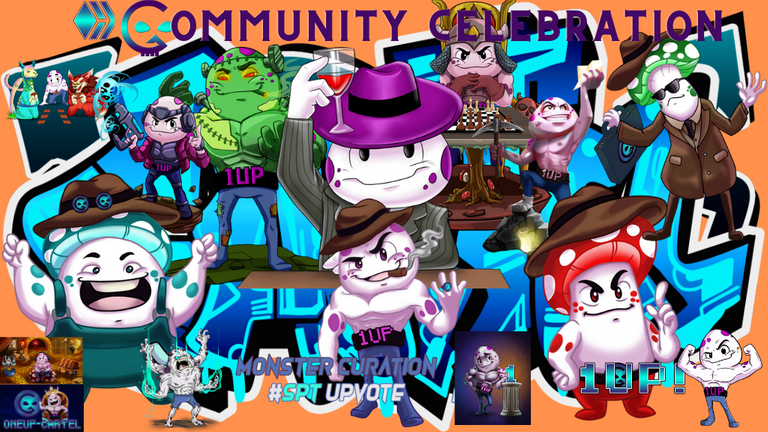 Photo is edited in www.canva.com from the resources of the oneup and The Cartel community, free to use
You all might want to ask What's there to celebrate? But I would say you have to change your question to Why not celebrate?
1UP community has been exploding far and wide in Hive and it is now getting a lot of attention from blockchain gamers, and guess what, not just hive games are being discussed in this community it has a lot of games from other blockchains as well, like WAX, BSC, SOLANA, POLYGON, ASPIRE, ETH and many more, people share their posts about blockchain game from different blockchains to hive and I think that is also helpful to hives' development.
1UP community has their oneup token, which can be earned by anyone who supports the community/tribe, just like other tokens, you can stake them and it can increase your oneup upvote weight, the more staked tokens you have. With the great mind of the man, and the legend himself Flauwy, he has built this community from the ground UP and with the help of his trusted subordinates, they have been successful and getting closer and closer to being the number 1 tribe in hive blockchain.
1UP community was created by Flauwy as the founder and KevinLi as Co-founder, oneup community has only been around for about 4 or 5 months, and look what they have already accomplished, the future really looks bright for this hive outpost, and you can visit their outpost in 1up.zone, so far the value of the oneup token is getting more valuable each day, though the same as all crypto/token it is volatile, though I believe with a lot of the members of the community is currently staking their oneup token it would definitely help stabilize that volatility.
If you want more information about 1UP community and its native token, you can visit this post from flauwy

Why not celebrate?
Just recently, oneup community made the @oneup-cartel, and interestingly a lot have invested heavily in this project, ONEUP CARTEL serves as a meta-guild, a meta-index token, and a meta-curation service. There are lots of projects going on now with the Cartel, the curation services, blockchain game operators, artistic people which by the way made the photos I used as a thumbnail. It is just crazy how a group of talented people stays strong together and achieves great heights!
From writing, producing videos, making pieces of art, curating, this group of people is striving for the community, and to provide great returns to the Cartel Holders. Yes, you heard that right ONEUP CARTEL have their very own token too, called Cartel Token, and when I mention that THE CARTEL is meta-guild, meta-index token, and meta-curation services, we mean we provide services for the members of the cartel/the cartel holders/or the people that delegate tokens to different cartel curator accounts.
In 3 to 6 months from now, THE CARTEL will start distributing the dividends from the investment it made on different blockchain games, not just on hive but also in different blockchains. Also the returns and reward it got from the curation services, is distributed daily to the delegators to different curator accounts, after the 5% operator fee. The maximum supply of CARTEL tokens is 75,000, and 25,000 of it is distributed on the initial sale for only $10, that ran for 30 days from Dec. 16, 2020 to January 17, 2021. The remaining Cartel has been distributed for a much higher price after the initial sale. THE CARTEL is still accepting OTC orders now for 11HBD or you can buy it off Hive-engine.
In just two weeks, The Cartel treasury has boomed to about $10,000, and it is definitely something to celebrate about, and not only that people on discord have openly interacted with each other on what games the Cartel should put their hands on and so far all decisions made was profitable for the Cartel.
If that is not enough to celebrate, then hear this out, with only 4 days left before the initial sale of the Cartel Tokens end, the Cartel have already issued a whooping $30,000+ worth of the token and it was exploding extremely fast, and even now that the initial sale is done a lot of people is still going into discord and buy as much as they can and getting all in for that juicy dividends that will be coming very, very soon.
If that is not worth celebrating for, I don't know what worth celebrating for then 🤣
If you are interested for more information about @oneup-cartel check the links by clicking each photos below.



What Is The Cartel?
We are a meta-guild, a community for communities.
We are meta-gamers, gaming many blockchain games.
We are a meta-token, a dividend token for dividend tokens.
We are meta-curators, a curation service for all HIVE tribes.
We are a meta-business, making money from the metaverse.
And we are a meta-family, a family for families - your friendly Cartel.

I am interested to join THE CARTEL and ONEUP community
You can join the 1UP community and hop in the DISCORD SERVER, come hangout and find more information about our community and the 1UP Cartel.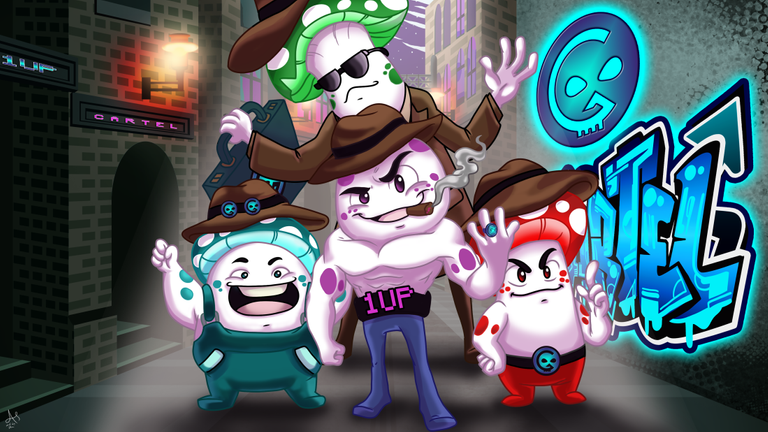 Click photo to join Discord
If you wanted to buy Cartel tokens, you can buy it off in Hive-engine or send 11 HBD to the account oneup-cartel, the value of cartel right now if you buy OTC is $11, Hive-engine is slightly higher if you buy using hive considering it's volatility. (THE CARTEL acknowledge HBD as $1 whatever the value in the market is)
We promise, as members of THE CARTEL, putting our name and integrity on the line, your stay will be worthwhile and your investments will be worth moar. 🤣
The Cartel and the 1UP community is chasing greater heights and is after achieving great things and aim to achieve real financial freedom!
Being part of the community and the Cartel has been one of the best thing that happened to me, especially when I had the opportunity to be one of its official curators, THE CARTEL will definitely not fail everyone who have invested heavily on the project.
Some of the projects in hive that THE CARTEL is investing in are @Splinterlands, @dCity, @PsyberX, @hashkings, @dcrops, Crypto Raiders, and @farmingtales and many, many more.
DO YOU WANT TO INVEST IN THIS GAMES BUT IS TO BUSY AND NOT ABLE TO PLAY THE GAME AT ALL?
The cartel is the answer for you, just buy Cartel Token and invest in all this games! THE CARTEL provides you a deal you can never regret!


This post is an entry for Hive Challenge: Community Celebration click the link to join the challenge and showcase your favorite community.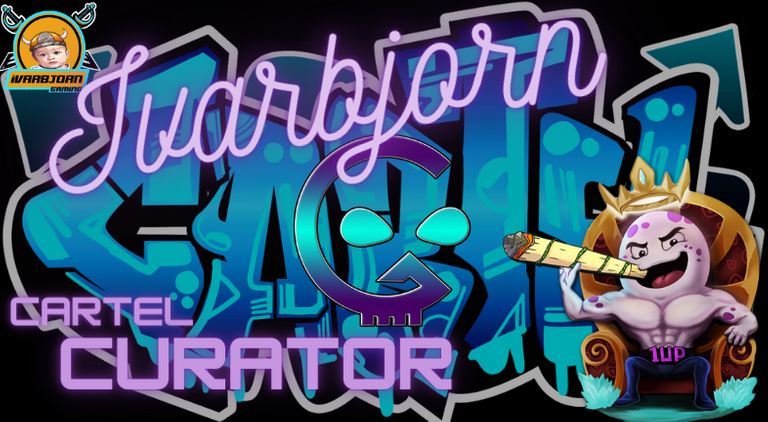 If you are not playing splinterlands yet, you can join us here: https://bit.ly/2ZcvADg (Let me know if you have used my link, so I could help you get started)
Start your Risingstar journey here: https://bit.ly/3ctsg9V
Start your Rabona Football Club here: https://bit.ly/3onU7z1
You can also DM me in discord if you have questions: ivarbjorn#9345



Follow me on Twitch, Click Here
Follow me on Twitter, Click Here
Check out all the #nosleepgang Streamers here, Click Here
(You can also see all the posts the streamers make. Huge shoutout to @nevermeltice for making the website possible)


---
---