Psyber X : FPS GAME ON BLOCKCHAIN THAT CAN CHANGE EVERYTHING
NFT's and Blockchain gaming are now increasing in popularity but there are still games that have never been seen in the blockchain, like FPS games, but that will soon change!
Speaking of NFT's and Blockchain gaming, I have recently discovered a new game that would definitely increase blockchain gaming and NFT's popularity in general. It's not a secret that FPS games are widely patronized by gamers due to their unique, competitive, and action-packed gameplay. Games like (CS:GO) Counter-Strike: Global Offensive, Fortnite, PUBG, Crossfire, Call of Duty, etc. are having a lot of recognition from players all around the Globe, and I know some of the gamers are looking for opportunities like this in the blockchain gaming world, where they can play a real FPS game and at the same time earn something that has real monetary value, this kinds of games can be the main stage for Blockchain games, and this can attract a lot of attention from gamers that are not yet buying the idea of blockchain gaming, where you can play to earn.(yes, I said it, this kind of game can be the main stage for blockchain games, like how FPS games are dominating the standard gaming market.)you can check this website to see what is the top games currently in PC and turns out it is CS:GO and PUBG

In search of games like them across different blockchains, I have found one like no other in the form of @PsyberX on hive blockchain.
Introducing Psyber X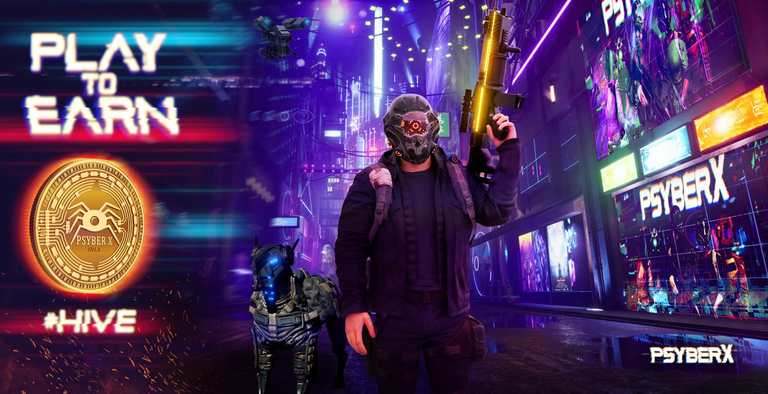 They have a contest going on in their discord right now you might want to join, Click Here
---
Let's Dive Deep into this game and this Project
So far this game is planned to be released on Hive Blockchain but that could changed as to some information I have gathered, but it is still not confirmed.
ABOUT Psyber X
Psyber X is an upcoming cyberpunk-themed MMO. One of its sources of inspiration is Fortnite, so it should come as no surprise to learn that it will include battle royale-style matches. However, that will be but one of Psyber X's features, which will be incorporated into a living world shaped by the players' choices.
PSYBER X will feature NFTs in the form of power-up cards (Speed, experience boosts, increased damage), weapons, cosmetics, and housing (In phase 2 this will be very important for housing).
It will be built on a play to earn principal, where the normal player can earn LVL coin in the game, and exchange it for HIVE.
They are coming and they are coming BIG
Checkout the trailer here

Just look at that trailer! Man, it is crazy! I can say the game would be epic and with time and how the developers are putting in the work, it can be legendary in no time!
Also mark your calendar on February 6, 2022, they will be releasing a new gameplay leak and that is a must-watch if you wanted to follow the development of this project, there will also be an AMA on their Discord on February 20, 2022.
They made a successful Presale for their LVL token and they are airdropping Crates for token Holders, you can see more information about it here and you can see what is inside the crates here.
Giving some idea of what is in the crates: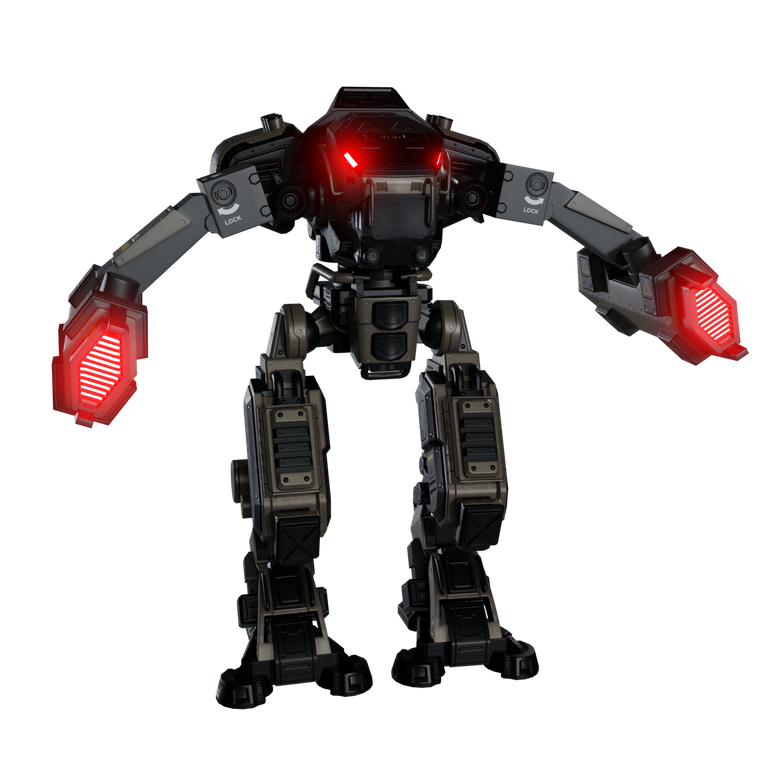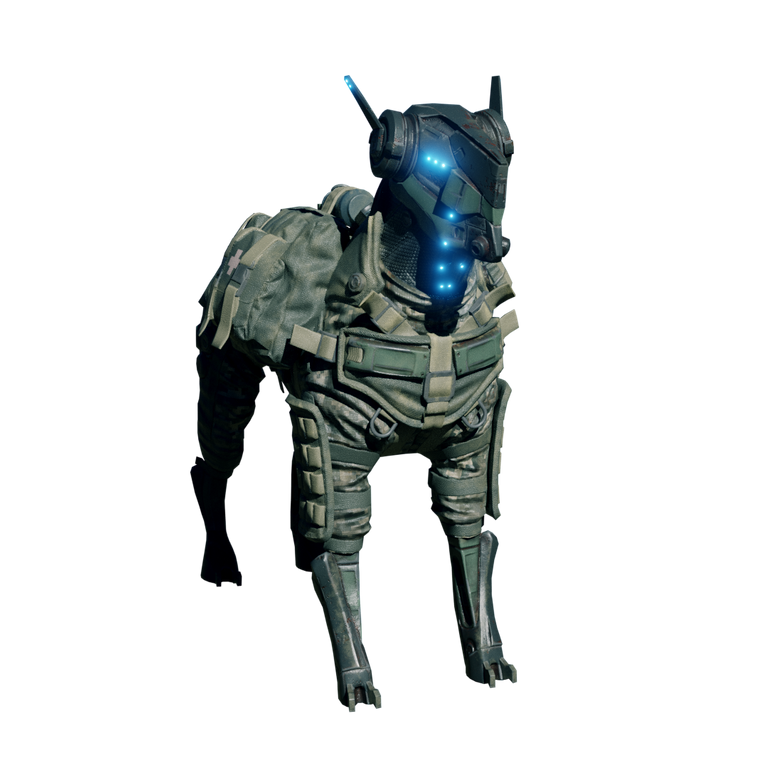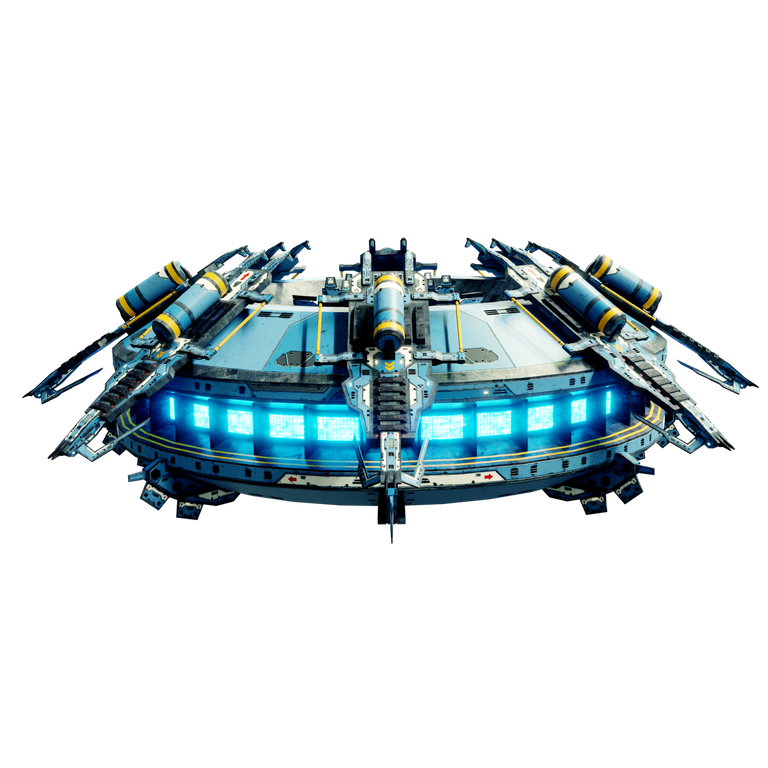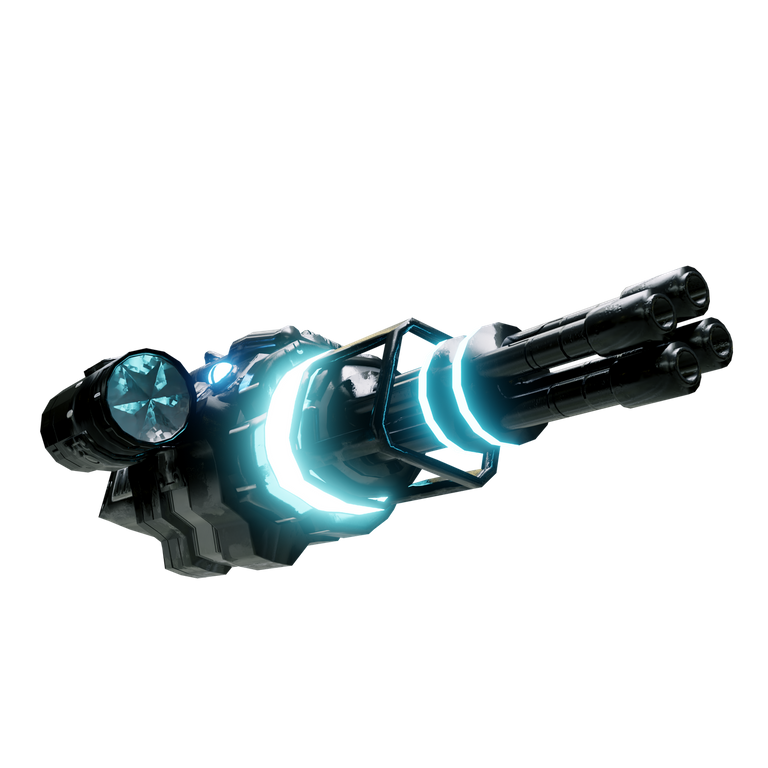 Damn, don't you want to have one of those NFT's
You can also see footage of the Drone and some control footage here:
https://www.youtube.com/watch?time_continue=75&v=O5XgmvD2wh0&feature=emb_title
---
COMPETITIVE GAMEPLAY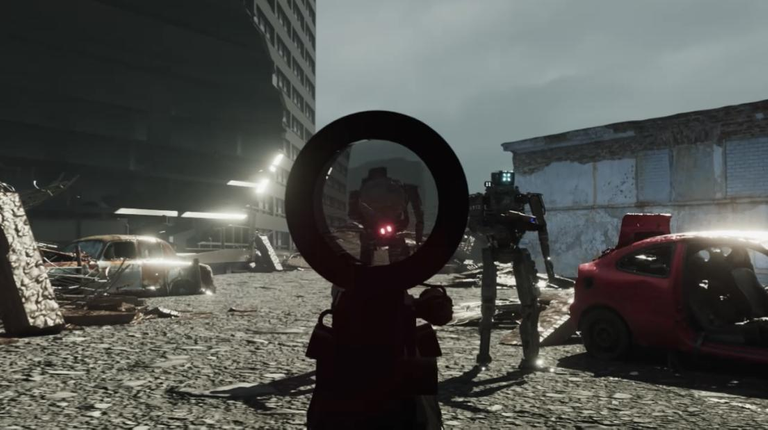 Well as stated Psyber X will feature battle royale-style matches. It will be like Fortnite, PubG gameplay, but I think it is leaning more towards Fortnite.
This is from one of their official posts so we can make sure that we don't miss any vital information:
In these, interested individuals will be able to strengthen themselves by performing kill streaks against both human opponents and AI-controlled rogue robots. Moreover, there will be a chance to unleash huge, towering mechs, which can reverse the course of a match in an instant.

However, the battle royale-style matches will be just a part of the overall MMO world shaped by the players' choices. If they want, they can found their own gang, send their gang members out on missions, and take on rival gangs for power. Alternatively, players can choose to become one of the officers working for the beleaguered city, working to restore peace one step at a time. Besides this, interested individuals can take on a wide range of other roles that include but will not be limited to DJs, teachers, and entertainers, the demand for which will be determined by the choices of everyone around them. Whichever way they choose, players will always have the option to continue climbing to the top of Zeelis in the manner of their choosing.
Now, a shadow of its former self it's a dystopian battleground.

This is so interesting in classic FPS, and really looking good for the game. Getting the players involved is a big UP!
Tournaments
Not only that, but you can also host a small tournament inside the game with a set of certain requirements or criteria, based on the information on their official post, tournaments will evolve into many game styles (capture the flag, plant the bomb, etc.) but for early stages of the game only Team Death Match will be available. You can use their native currency which is LVL to make a tournament, and the set-up will be somehow like @splinterlands which has a set of winners. I am not sure if this is final but this is the one that they made as an example for prize distribution.

For example, you made a tournament with a prize pool of 50,000 LVL tokens. This cost will be split amongst the participants. Let's say there are 20 players for this particular game/tournament. Each player will be responsible for their portion of the entry fee including the host. (2,500 LVL tokens)

Once the tokens are paid the game can commence when all players are ready up. The game will have a set time limit (again set by the host). Once the time limit lapses the game will conclude and the winning team will divide their winnings amongst the winning team. The calculation will take into factor who had made the biggest impact on the winning team, and work down. The least contributing player will earn the least.

The losing team will also get a 5% dividend to the top players on their side.
Game Hosting
Psyber X will be hosting games with larger rewards at the beginning of the launch to encourage new players to join. They mentioned it will be a multi-day event and this will also give you a chance to get exclusive NFT's that can help you win matches moving forward!
How does NFT's work
They mentioned that it will be activated through Kill Streaks, the more kill streak you have the more NFT you can summon and that can help you win the match, and you get powerful as the more kills you have. Although it will reset when you die, which makes sense since it will also reset your killstreak. But if you suck in the game you would not want this type of set-up and can make a fuss about it, but take note that this game is a battleground, it is survival of the fittest and most probably the ones who survive are the skilled individuals who are aiming to reach the top!
So you need to start and get that aim set, and grind to reach the top!
(I believe this move is anti-whale overpowering everyone in every match, unless of course changes are made)
Earning Ideas
Psyber X has plans to implement many ideas of gameplay into PSYBER X, some of which might be too AMBITIOUS based on their own words. But with the help of the community, these ideas are all possible.

One of them is Idle X - As the name sounds they will introduce a way to earn without actively playing the game. This will use characters, and NFTs that a user has collected, the idea is to mine LVL token but manage your expectations since it might not be a hefty amount.
You can take a break do some upgrades on your base/compound, by this gameplay, although this is planned for phase 2 and might not see this immediately on the release it is still something to consider and watch out for. Passive income is always great!

I believe that is as much as I can cover about Psyber X, if you are an FPS enthusiast and love playing Fortnite, PubG, CS:GO, and Crossfire, this game is really for you and we welcome you to blockchain gaming, I believe a lot of people will get attracted by this game, and this might be the very first FPS game inside a blockchain, (@jboss don't get it wrong, this just for the meme lol 🤣). I want to mention that the @oneup-cartel, my Family is heavily invested in this game, and we are looking forward to its success!

Some key points to remember, if you have questions join their Discord and get live updates, mark February 6, 2022, on your calendar for another gameplay leak, and don't forget to attend the AMA on February 20, 2022.

Also I would like to say that I can personally see the effort, the people in this project are doing so I really believe they will achieve what they are aiming for and that is to be Number 1, just like how bullish I am on @splinterlands I am also bullish for Psyber X, and believe it will do great in the future!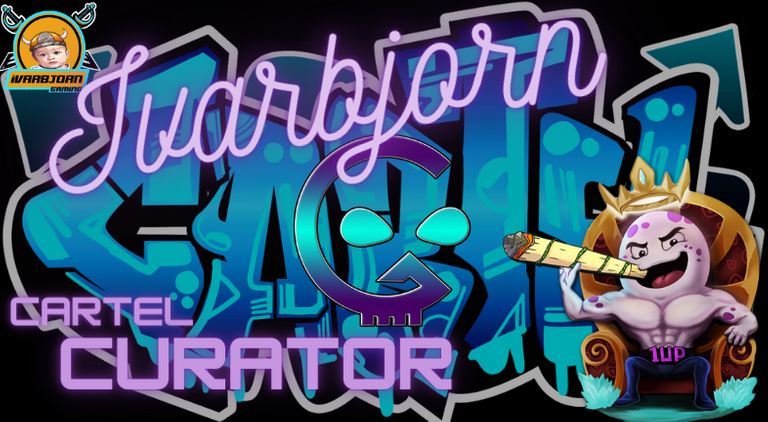 If you are not playing splinterlands yet, you can join us here: https://bit.ly/2ZcvADg (Let me know if you have used my link, so I could help you get started)
Start your Risingstar journey here: https://bit.ly/3ctsg9V
Start your Rabona Football Club here: https://bit.ly/3onU7z1
You can also DM me in discord if you have questions: ivarbjorn#9345



Follow me on Twitch, Click Here
Follow me on Twitter, Click Here
Check out all the #nosleepgang Streamers here, Click Here
(You can also see all the posts the streamers make. Huge shoutout to @nevermeltice for making the website possible)


---
---