What Splinterlands means to me...
Splinterlands means a lot to me, here's why...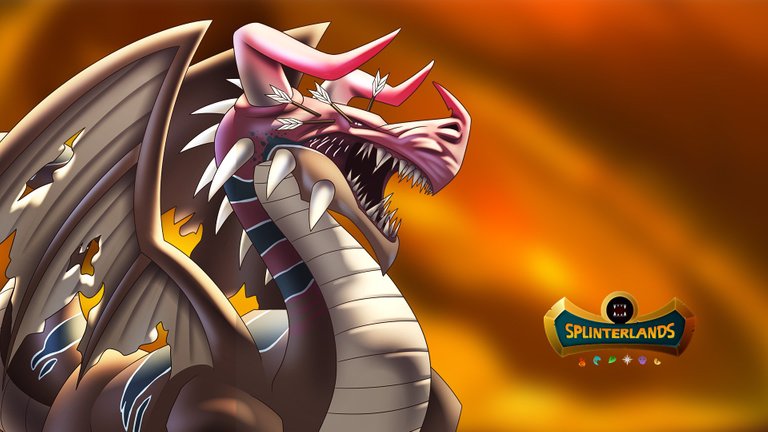 Photo is owned by Splinterlands

---
Someone asked on her post what does @splinterlands means to everyone, and it has come to my attention, like right? What does @splinterlands mean to me, and I found the answer immediately within myself.
---
First things first, I was hookep up with the game at first because of the income it can generate me, I mean I am not earning much as a small investor, but I was earning something which can really grow to something big, it is better than playing games that I can never own the asset and is illegal to sell the assets on the market for fiat! So I did focus my time and energy on @splinterlands thinking to possibly generate more income, to be honest I really looked at it before as a money-generating game alone, and nothing else. I looked at it like a job, and then something really big happened that change my outlook on the game!
---
What I mean was as the time I play the game and find more ways to earn, I research for some giveaways, and I found @clove71 stream on twitch (I knew she was streaming and I was checking her video on YT but I never knew she is in twitch too that time) I was trying to join her giveaways and wish to win something big from those and then I started joining other streamers giveaway on Twitch, but something unexpected happened after days of being in twitch someone sent me a message on twitch asking me if I want to make and join a facebook/messenger group for people that are always in twitch streams, that day actually was after @cmmndrbawang got raided and we know him from that raid and we became friends immediately on the twitch chat, so going back the person that message me it was @rentaw03, saying he wanted to make a group for people that he always see in twitch and then we made a group and we called ourselves #nosleepgang, #nosleepgang was already a thing back then even before we made our group, but it was just a random group of people that are always in twitch until we made it official, don't get me wrong but no one really made a group out of it, until @rentaw03 made one, I met really great people like @tim.hendrix @raxxxx @alviona @tanyx @dzdzdzdz @snyxnya @mhowii and then @cmmndrbawang made a discord server for it and we even used his old discord server from his old guild (I thought it was really funny that time, we are seeing random things from before lol), but he made it possible (huge thanks for all the members of the #nosleepgang for supporting each other) From then on I met a lot of people on the community who is giving away too much and I was shocked and excited at the same time since I have never seen it in another communities before (well to be fair maybe there are communities that are doing this, I wasn't just maybe became part of one), and then I realized this is not just a money-generating game at all, it is a great community with great people in it!
---
Days after that @cmmndrbawang got his affiliate from twitch and then he motivated us to do our stream too bringing the banner of the #nosleepgang, so @snyxnya, @mhowii @rentaw03 and also me @ivarbjorn started to stream the game and we were so proud and glad that the community accepted us and embraced us with open arms. Little by little #nosleepgang was accepted by everyone and supported by a lot of streamers like @splinterlandshq @drabs587 @gameboyali @godislove777 @siutcase @ohmygod and especially @clove71, we were so glad and knew from that moment that what we are building is something big that will connect people from all over the world and today there are a lot of @splinterlands streamers now that is raising the #nosleepgang banner, like @sgt-dan who is doing really great on his streams, @withoutemphaty, @splinternews, @luthien12 @rakhmen @bladesong @thercek @skyn @holoz0r @cutedawako @theconfusedminer and many, many, many more you can check them here! Sorry if I missed someone
---

I am really proud and happy to be part of this community which just started at a game called
@splinterlands
, the game made a way for us to meet each other and build a really great community that we can even call it a family, and it gave me a chance to share to everyone and received a lot from everyone too! So if you gonna ask me what
@splinterlands
to me?
It means everything I have right now, from the people I know along my journey, from everyone who supports me, for everyone who keeps on motivating me daily, for everyone who keep me company while I am at my boring work(the streamers, mostly just lurking and listening to them and open 4 to 5 tabs of twitch stream lol). It means everything for me, I can say it give me a second chance to have faith in humanity again, it made me realize that there are still people like the people in our community aside from the monetary value that we are getting in the game, the most important is it is making us people, who are just strangers that know each other over the internet closer together, and all the moments we share together are all PRECIOUS to each and everyone! That's what @splinterlands mean to me.... A FAMILY
---
I think that is all since if I write all the moments we had together it will be a 3 month read hahaha. I hope you like the stories everyone and thank you for people who read it until here, I appreciate you all!
---

I would also like to ask who is excited for Chaos Legion Pack Opening on 8th of December?
I bet, everyone is! Good luck on your pack openings everyone <3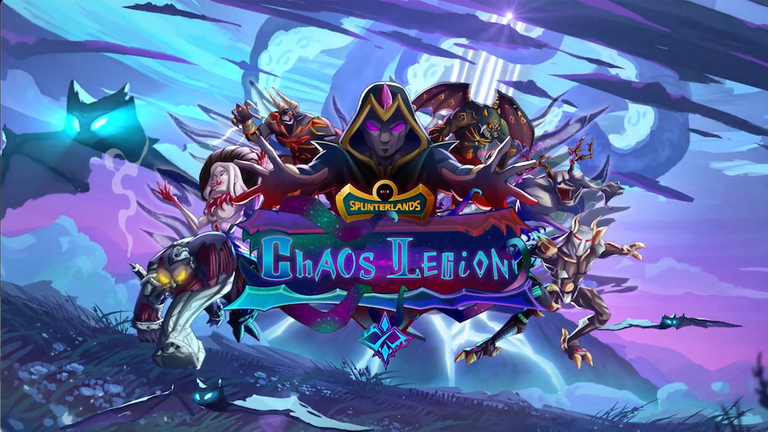 Photo is owned by splinterlands


Let me promote the art contest on our discord server, check more information here: Click Here
If you are not playing splinterlands yet, you can join us here: https://bit.ly/2ZcvADg (Let me know if you have used my link, so I could help you get started)
You can also DM me in discord if you have questions: ivarbjorn#9345
See you on my next post


---
---