Let's Laugh! Help me Create a Splinterlands/Crypto Themed Set of Quiplash Prompts for Livestreams!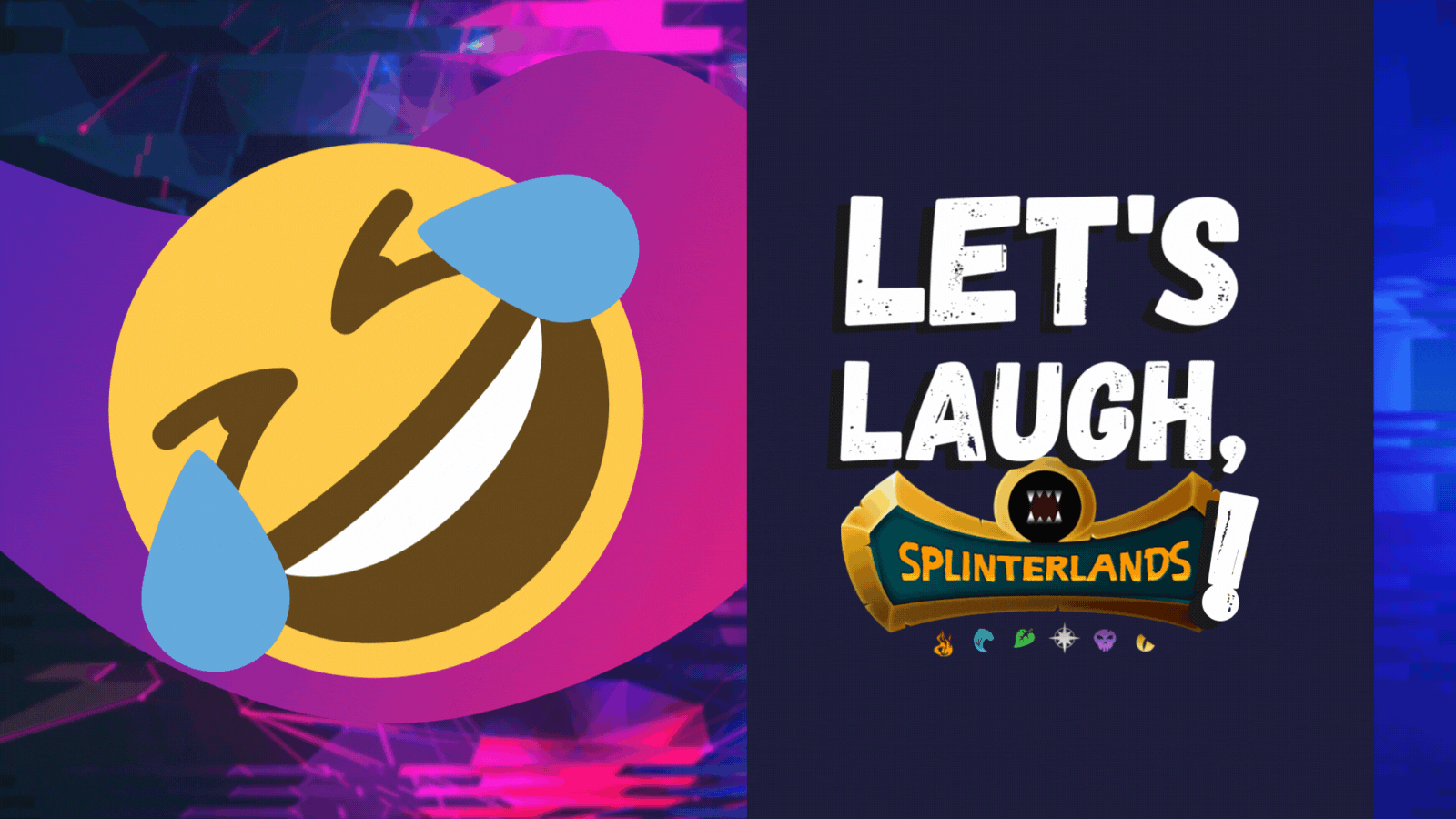 I've recently started live-streaming more and one of the things I love to do on streams is to play interactive games with viewers.
A great game I've played in the past is called Quiplash. It's a game that encourages players to use their creativity and wit to come up with hilarious answers.
The basic way the game works is that a prompt is given and two people answer it. Everyone else then votes for the best response. The goal is to get the most votes over a series of rounds.
Given the crypto winter and the saddening recent news from Splinterlands, I thought it would be a therapeutic change of pace to laugh together and make some funny prompts about crypto, NFTs, and Web 3.0.
But I need your help!
I'm looking for funny folks who have an enthusiasm for crypto, Splinterlands, NFTs, and web 3.0 to help me come up with some great prompts for Quiplash that I'll use on my livestreams to play with viewers and keep things light-hearted.
If you have any ideas or suggestions, please comment below or DM me via discord. Let's make this happen together! Let's get ready to quiplash and have a great time! Tag anyone you know who makes you laugh!
I can't wait to hear the type of questions and prompts that you come up with. Let's bring some laughter back into this crypto winter!
P.S. After I create the custom Quiplash "Custom Episode" I'll happily share it with anyone who wants to use it on their streams as well.
---
Here are some of the prompts that I've come up with or generated through AI so far (not all of them are great, it's just a brain dump so far).
Current List of Prompts
A sign that you're about to lose a Splinterlands battle

A slogan for a cryptocurrency investment seminar

You know you're a crypto OG when

The motto for my brand new Web 3.0 startup

How to spot a Splinterlands newbie

The telltale sign you're getting phished:

A tagline for a crypto gaming website:

What a blockchain expert looks like:

A warning sign that your wallet was hacked:

The quickest way to master Splinterlands:

If Web 3.0 is ownership, Web 20.0 is _________

"I've got a foolproof system for investing in Crypto, it's _________ "

A new way to earn cryptocurrency:

What you scream when you win a Splinterlands tournament:

The key to success in Splinterlands is ________

A sign that you're about to get rekt

Wen ___________

Aggroed's new motto: "Push and _____ "

Not your ______ , Not your crypto

The new Splinterlands employee is Aggroed is introducing on the Town Hall

Projects that will be completed before Land

The next thing to be disrupted by blockchain technology

The best thing about Web

The sound a furious chicken makes in battle

Splinterlands card that would make the best butler

Splinterlands card that would make the best spouse

Splinterlands card that would make the best teacher

Splinterlands card that would make the worst doctor.

Catchphrase when your guild wins a Brawl

An underwhelming new ability for Splinterlands cards

I'm so unlucky, I _________

The sound a magical dragon makes in battle

The next big thing in crypto will be ______

A brand new consensus mechanism, Proof of _________

The telltale sign a project is a rugpull

Yabapmatt is introducing an underwhelming new Splinter to the game, it's ________

A new Splinterlands feature literally nobody asked for

A brutally honest motto for an NFT collector

A new cryptocurrency that will revolutionize the industry: _________ coin.

The telltale sign your digital asset is about to moon:

People are loving the whitepaper for my new crypto project: __________

Likely twitch names on the SplinterlandsTV callout in TownHall

What ECR really means
---
Find this Content Valuable?
1️⃣ Follow me to see all future updates.
2️⃣ Upvote these posts to let me know they're helping you.
3️⃣ Send a Tip!

---
❓Want Help with Your Splinterlands Journey❓
Join Splinterlands through my Referral Link Here to get access to:
✅ Mentorship, Tips, & Best Practices From My Experience.
✅ Delegated Cards to Get You Started Right [Limited Availability]

---
---