Tricks and Treats of the Hive Blockchain - My Halloween-Themed Hive Experiences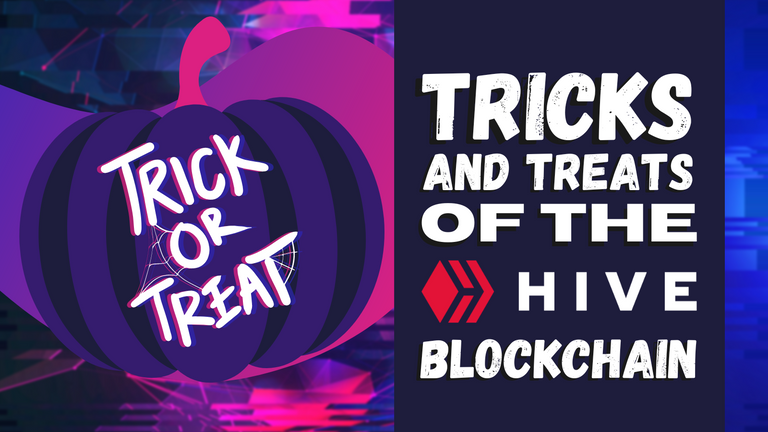 It's that time of year again when ghosts and goblins are out in force and everyone is looking for a good scare. Well, I've got a few tricks and treats up my sleeve that I want to share with you all, my experiences with the Hive Blockchain since starting a little over a year ago. So sit back, relax, and get ready for a spook-tacular ride!
---
Treat - Discovered the Hive Blockchain
Started March 2021 by signing up for Splinterlands and my first Hive-specific treat was discovering the Hive Blockchain itself shortly after. I had been playing the card game for a while and was curious about the blockchain that powered it. I did some research and discovered that not only was the blockchain powering one of my favorite games, but it was also home to a vibrant community of creators, makers, doers, and dreamers. I was hooked!
I loved the idea of tokenizing the value created through the combination of creating content and curating that content to have the best stuff rising to the top. I loved that there was a community here that was passionate about supporting each other and growing the ecosystem. And I loved that there were real, tangible rewards for participating.
So I dove in headfirst and started posting and commenting and earning HiveTokens. And it's been an amazing journey ever since!
---
Trick - The Damage of an Over-zealous Hiver
Unfortunately, not all of my experiences with the Hive Blockchain have been treats. There have been a few tricks along the way as well. One of the most damaging was when I sent a couple of new users to start their posting journey on Hive only to have an over-zealous Hiver decide to write a smear article about them and another hive veteran because of a simple misunderstanding.
This article not only turned off those two new potential users but also caused the other veteran user to feel demotivated and discouraged from continuing to participate on Hive. As a result, I sold all my tokens for that project and chose to steer users away from it. I no longer trusted the leadership.
Lesson: Tread lightly with public shaming, talk directly to people first, and seek first to understand. One person's post can cause a ripple effect that has far-reaching consequences.
---
Treat - Investing in Splinterlands
Since I started my journey on the Hive Blockchain, I've had the opportunity to invest in some amazing projects. One of my favorite investments has been in Splinterlands. I was able to pay for my initial collection of cards with earnings from various Hive posts right before Splinterlands went like 30x in value.
Not only have I made a great return on my investment, but I've also been able to enjoy the game itself and watch it grow. The Splinterlands team has done an amazing job of building a fun and engaging game that is well worth investing in.
---
Treat - Investing in a Chain Golem at the Right Time
Another great investment I've made is in a Max Level Chain Golem in Splinterlands. I turned a $160 investment into a new $1000+ water heater that my family needed after finding our floor flooded the morning my wife went into labor with twins.
I was able to sell the Chain Golem at the right time and make a huge profit which immediately went toward a brand new water heater. This was truly a life-saving investment that I'm very grateful for.
---
Treat - Helping to Launch the Archmage Project
I was also able to help launch the Archmage project via marketing help and, together with the dev team, turned a brand new project into a nearly $200k market cap project from token value alone. I had no idea what to expect when I started working on the project, but it's been an amazing journey so far.
I'm excited to see what the future holds for Archmage and continue to help grow the project. If you're interested in Splinterlands automation, be sure to check out https://archmage.app
---
Treat - Showing My Son the Power of Earning His Own Money
One of my favorite things about being on Hive is being able to show my son glimpses into earning his own money through the blockchain. I've been able to show him how I earn money through Splinterlands and other projects, and he's even started to earn a bit himself.
I'm continually pestering him to start writing as well and it looks like he'll be starting up soon. I'm excited to see what he comes up with and to help him grow his own little corner of the Hive ecosystem.
---
Wrap Up
All in all, it's been an amazing journey so far on the Hive Blockchain. I've had way more treats than tricks and I'm excited to see what the future holds.
I've made some great connections, investments, and friends. I'm looking forward to continuing to grow and learn here and to helping others do the same.
Do tread cautiously though! While there are plenty of treats to be had by all, there are also a few tricks that can trip you up if you're not careful. As long as you're aware of the risks and take them into account, you should be able to enjoy a long and prosperous journey on Hive.
Most importantly, Hive is what WE make it! Do your best to be a treat to the community, not a trick! :)
Trick or treat and Happy Halloween, everyone!
---
This was written in participation with the @hivebuzz Hallowween 2022 challenge. You can learn more about how to participate here: https://peakd.com/halloween/@hivebuzz/halloween-2022
A big thanks to @arcange for putting it together :) Way to be a continual "treat" of the Hive Blockchain.
---
Find this Content Valuable?
1️⃣ Follow me to see all future content.
2️⃣ Upvote these posts to let me know they're helping you.
3️⃣ Send a Tip!

---
❓Want Help with Your Splinterlands Journey❓
Join Splinterlands through my Referral Link Here to get access to:
✅ Mentorship, Tips, & Best Practices From My Experience.
✅ Delegated Cards to Get You Started Right [Limited Availability]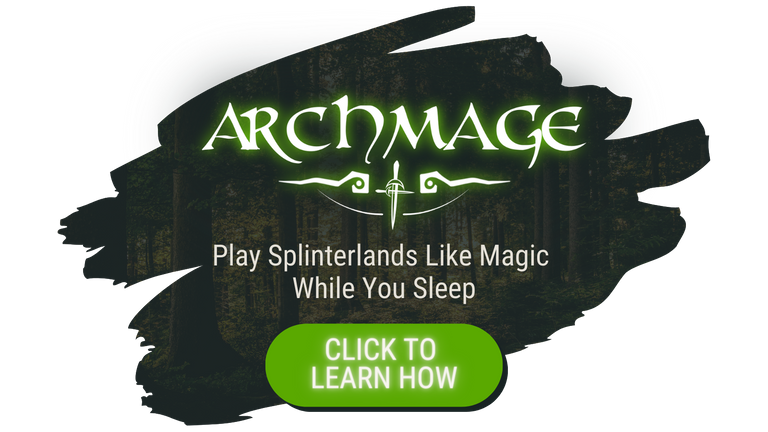 ---
---