Splinterlands for me is a Fun Game
Splinterlands for me is a fun game
at the same time entertaining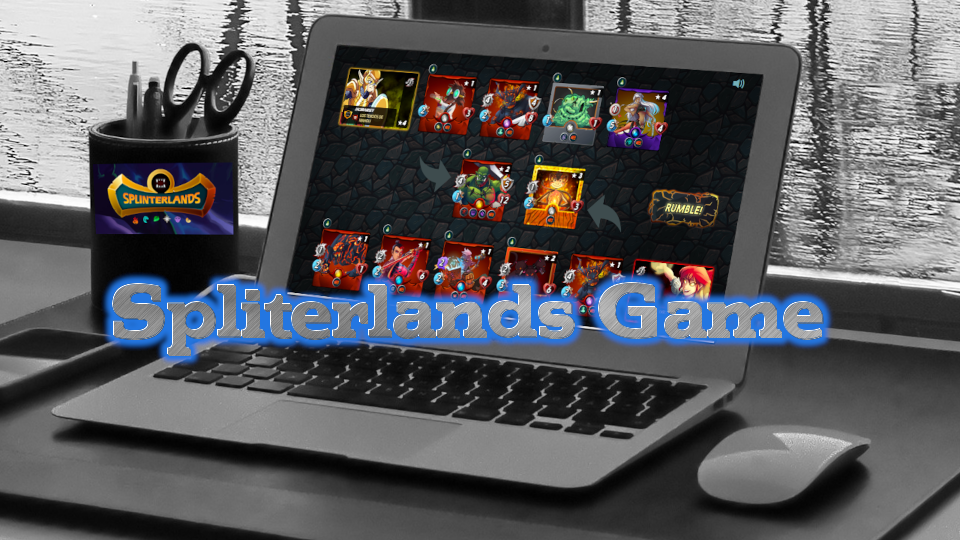 In order to maximize the full benefit of this game.
Since you can earn from it.
You need to treat it as your own business.
All you have to do is play, through quests and brawls.
There are daily quests and weekly brawls, including events as scheduled, just like work you need to show up and work.
For me, I play at least 1 hour in the morning & 1 hour in the evening.
I also read updates in the communities like Hive, Splintertalk, and watch Youtube (on Splinterlands Town Hall) then I get an idea of what's going on and what's about to come, new cards, new opportunities, and some content.
I also love to write, which is another side hustle.
It is good if you have more time and effort because I believe it is great to earn from your passion.
Like the star Football players who played in the recent FIFA World cup and basketball players from NBA, they get incredible pay from their salaries and sponsors, just playing the game they love.
Going to the next level, you can also be an investor.
you can invest in SPS by staking, and you then receive an interest/APR which is more than what the banks provide.
You can also place some of your earned SPS on pools where it can get a higher APR.
for some, this may be daunting, but if you do your research and get it going, with the many guides you can google or search here at the Hive blockchain, you can obtain the information you seek. From getting tokens of SPS, DEC, and credit, and transferring it from your wallet, though, hive, and various alternatives that you can try and learn that fit your needs and what makes you comfortable.
When you buy Cards, that is another form of investment, it is considered NFT, and you can play with it, lend it or delegate it. and in time your collections can also be sold at the price you desire. Otherwise, you follow the market price.
The good thing about this game is that you do not need to be a bachelor's degree holder, a master's degree, or a graduate. (I am writing literally, I do not imply to stop anyone from learning or pursuing their course)
No one will tell you if you are qualified to play or not.
You can also play anywhere and at any time.
Have a wonderful day.
Regards to All.
Join Splinterland to play and earn NFTs Click Here
Sign Up & Join ecency at the same time Hive to share your Creativity & Knowledge Click Here
Image from Pixabay with my own screenshots
The content is for educational and entertainment only.
I am not a Financial adviser.
---
---