Splinterlands Game A Vehicle For Social Interaction
Splinterlands Game, a vehicle for social interaction. They give people the opportunity to connect with other people, interact with others, and share an emotional experience. Games are not just about playing for pleasure; they are also about learning and developing skills.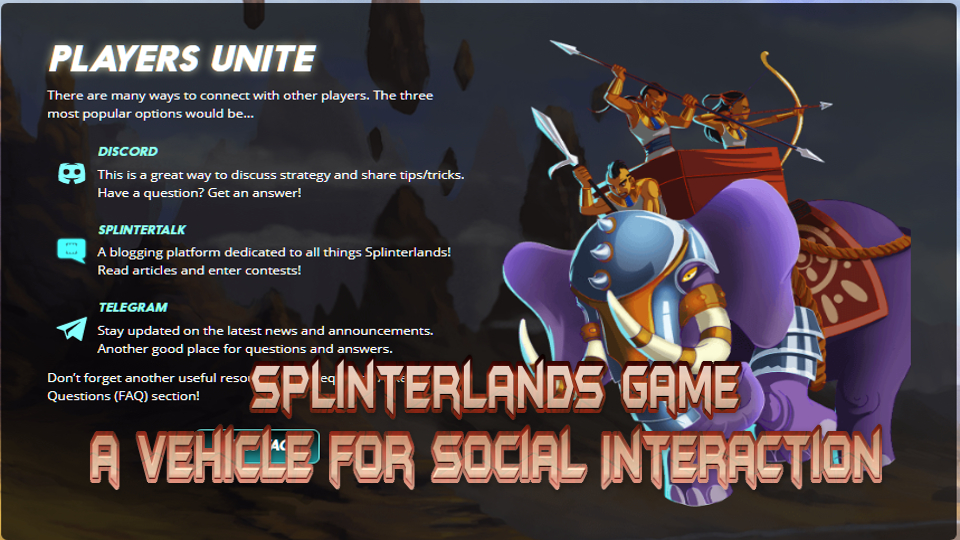 Social interactions can be anything from going to a party, having dinner with friends, or even just talking to someone in the grocery store. Social interactions are important because they can help you feel more connected to the world around you and make you feel more confident in your abilities.
The Benefits
The benefits of staying active socially are many and varied. Some of them include feeling like you have a purpose in life and being more confident in your abilities.
Playing games can also be a form of social interaction, where people can play against each other or work together to achieve a certain goal or win.
Games are a great way to enhance our skills in the real world. They can make us better, from math, logic to leadership. Playing games helps us develop our social skills and learn how to relate to people.
A groundbreaking study shows that games can teach us the importance of being a team player. In one experiment, researchers had children play a cooperative game and then asked them to solve a puzzle. The more the children cooperated with each other and worked together as a team, the more likely they were to solve the puzzle.
Games are an important part of our lives. They teach us social skills, how to be persistent in the face of adversity, and how to balance work with play. Most importantly, games provide a sense of accomplishment when we beat all odds and conquer our goals.
Hope you have a wonderful day.
Join Splinterland Click Here
---
---