The Bears Should Hibernate during Winter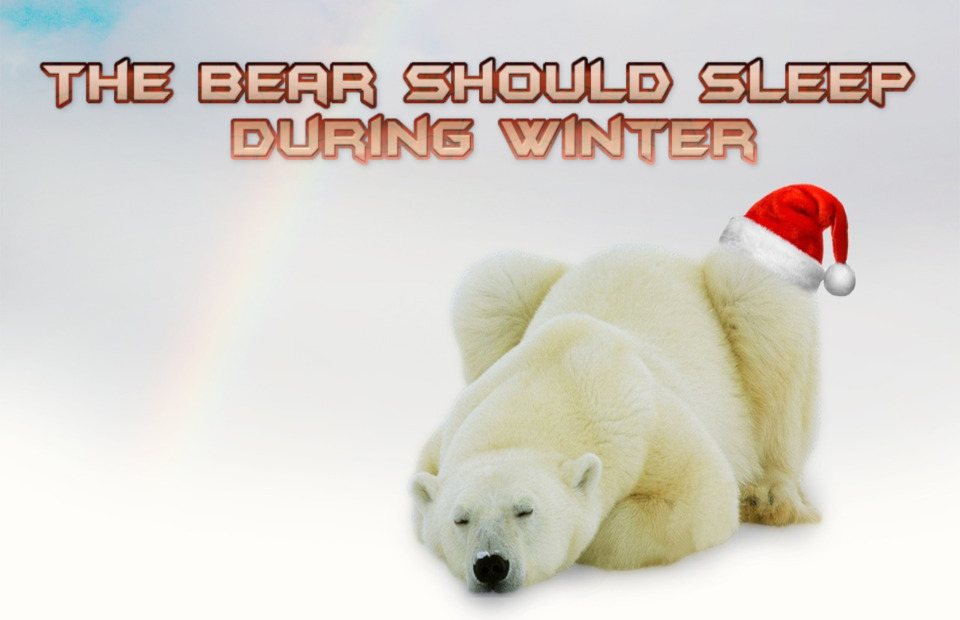 During winter I always read that the Polar Bears sleep for a long period of time, and wakes up during spring or when the cold is already bearable. Bears can not go out to eat or drink when the temperature is freezing all around, in order for them to survive they need to hibernate. They have a built-in mechanism, an instinct that tells them when to hibernate, this happens when the temperature drops too much around them.
Hopefully the bears should remember to sleep.
I hope that the market will do the same.
2 weeks from now it will be the eve.
two days plus twelve days.
I remember, part of winter is also a holiday when we wish everybody peace and prosperity. its the time of the year to be jolly and happy.
Wars should cease.
Cheers to everyone.
Image from Pixabay
Join Splinterland Click Here
Sign Up & Join ecency a Hive platform to share your Creativity & Knowledge Click Here
---
---