Road to CHAMPION END: What is going on with Splinterlands Assets and Why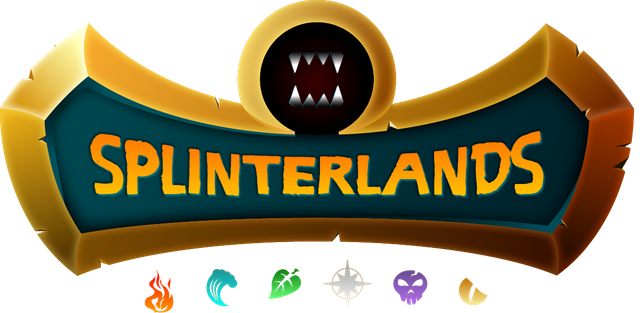 tldr: This is a long post but I suggest you read it if you're invested in Splinterlands. Open to all constructive discussions.
It's funny just a few weeks ago I was drinking the kool-aid. Thought this would be my forever game. Even considered reaching out to the team despite loving my day job. Fast forward and it's armageddon.
I picked a terrible time to enter as a new player and whale around. Terrible moves, crashing card prices (-40%+), and crashing SPS/DEC. Since that time I've done a lot of research and tracked the top whale and internal company accounts. There are a lot of troublesome signs.
A few days ago I wrote a long critical post but ended up deleting it. It wasn't very constructive. I'm trying again here. I suspect this post won't be very popular but I promised to always keep it 100% with you.
Some Background Info
I'm an analyst in a mid-cap gaming company.
Also dealt with CCGs, social gaming, and virtual worlds.
No NFT experience. I buy/hold crypto and have been very fortunate despite not being an expert.
I've also gambled for most of my career. Losing 5K is not a big event to me.
This is NOT a doom & gloom post or hatchet job.
I'm mostly writing this post to inform people and share my mistakes.
Where Splinterlands is and Where it's Going
All assets in this game have collapsed. SPS and DEC are both trading at 33% of their previous highs in Oct/Nov. Card and rental values have dropped 40%+. Market Cap and DAU are steadily dropping. Honestly it looks like a death spiral.
Pack sales are sluggish. We'll reach the General Sale without coming close to the 2nd Phase allotment. One troubling sign is the HIVE market valuing VOUCHERS, which have a floor price of ~$4, at $2.90. The recent airdrop announcement brought them to ~$3.25. Still nowhere close to their floor value.
This suggests that Chaos Legion packs will have value well below their $4 asking price. The Chaos Legion general sale will bring out an additional 12 million packs to the system. This is a truly absurd total and will 2x-8x the current card pool depending how you look at it.
Further crashes in card prices are inevitable. It's simply not an asset you can trust for the next X months it takes Chaos Legion to sell out. That's anywhere from 3 months to a year of paralysis.
Do NOT buy any cards right now you are lighting money on fire.
Why are we Here?
While I'm still longing SPS, normally I would also buy PLOTS. But I no longer trust the Splinterlands team or the direction of this game. I've put a freeze on all investments.
At almost every key stage of Splinterlands, the team has chosen to take the quick buck for liquid cash infusion. Would not be surprised if the team has cash flow issues.
Key decisions include Land Plots, Chaos Legion, and the Bot problem. The team consistently just takes the money even if it hurts the game or tanks the assets. Why is that? Maybe they need the money.
Recently, on July 29th, SPL raised $3.6 million in a private token sale. This is a very low total for a game purported to be as big as Splinterlands. The game is #1 Dapp and #1 DAU. Topshots raises $250M at a time. You're telling me the #1 NFT game can only get $3.6M?
Same with the token volume for SPS and DEC. DEC is in game so let's just leave it out. But SPS is only trading $2M volume/day? Dozens of games with much less than SPL's player pool are doing 20x, 30x, 50x, 100x this volume. What the hell is going on?
Chaos Legion Aggressive/Borderline Outrageous Print Run was Made for 1 of 2 Reasons
Milk the community for $4 pack to increase cash flow or even cash out of the game
Crash all assets so that new player blood will flow in
See the dirty secret of Splinterlands is a massive % of the player pool is propped up by Bots and Multi-Accounts. Did you even know this? I sure as shit didn't. And it sure as hell isn't ever mentioned in all of these marketing campaigns pushing the total DAU or the wonderful community or how fast this game is growing.
Did you know the CEO even endorses bots? That the Discord has a bot channel? That the top Bot runners have made millions of dollars from this game exploiting new players? I would not be surprised if the company owns the bot rings or has an equity share.
Did you know it's rumored that top players in this game both operate lucrative botnets AND multi-enter every tournament with big prizes from Bronze to Champion? Did you know a decent chunk of the top 1% in this game (who own 90% of the assets) actually work for the company?
These are all massive problems for the game. Newcomers like me are being lured into a broken system where bots and whale accounts have made it unwinnable. Devs who actually wanted to build a healthy mainstream game, instead of just collect the quick buck, would have banned all bots once the Splinterlands numbers started rising. What kind of new player will like a game where 80% of the players are whales, bots, or multiaccounts?
The Chaos Legion release is calculated by the company to 1) increase their cashflow at $4/pack and 2) tank all asset prices, probably because they need the new player/fresh blood KPI. They've realized that the bot/whale hegemony isn't working and their growth has stalled. All of this is being masked of course. I've never seen a game where the devs actively conspire to tank their players assets.
In fact I'll go as far to say that you can't trust anything about this game on the surface. The whales (many of who work for the company) control everything and they're manipulating most of the markets.
How do you Profit from this Situation?
Honestly if you don't have much invested I would just leave. The opportunity cost of investing in SPL is high considering you can invest in cryptos that are mooning every day. This asset is tanking and even the copers/shills give timelines of 3-6 months before it recovers (when all the CL packs are sold). Life is short.
If you're like me and trapped with a bunch of illiquid cards and tanked assets, this is what I'm doing. Follow the whales.
Stake/Long SPS if you still Believe
All of the whales in this game have the max (1M SPS) or near the max staked. It makes sense to me that while they're tanking every asset to try to gather more new players, they're holding SPS and watching it grow. I also think SPS has a lot of upside to 10x or greater still. It hasn't really "broken" mainstream. Splinterlands is deceptively propping up their Dapp/DAU numbers but there's still a chance this gets some mainstream/retail upside and easy 10x's or more.
If this game does well, SPS will do well. Same with PLOTS. But PLOTS are much more expensive and I don't trust the team or direction at all.
Do not trust DEC
DEC is pegged so SPL will constantly manipulate it to drive the price down. Lower $ value per DEC benefits the company more as well. When your 2000 DEC is worth $6, you're more likely to buy cards with credits than when your 2000 DEC is worth $12. They also probably want to drip DEC rewards to as wide a group of unique players as possible. Don't trust DEC.
Do not trust any Splinterlands Influencers
Most everyone is shilling or trying to cope. I thought this would be a very friendly community but it's not really (with a few exceptions). Almost all of the Customer Reps and big personalities are working within the machine. I would take everything they say with a huge grain of salt.
Do not buy any cards
With the exception of Dr. Blight possibly. I found a good spot to buy a bunch of Dr. Blight's at $88, well below market. I still passed. I'm not investing anything into this game; I trust nothing. You can try to time the bottom once the general sale happens.
Flaws of the Shills/Copers and What do I think will Happen?
They're not factoring in opportunity cost. Why would you hold SPL assets for 6 months, unable to buy anything without setting money on fire, when you can invest in crypto? Multiple bags I have are going up while everything here is just dropping hard.
NFT projects have cyclical hype. The majority have 0 or 1 hype cycle and then it's on to the next cool thing. Why does everyone assume people will come back to Splinterlands? Yeah it blew up once in 2021. That doesn't mean it will again in 2022.
SPL team has chosen to shit on all of their current asset holders to tank prices, collect the quick $4, and attract new players. Every new player that comes in from now to the bottom will watch their collection values decrease as the glut of Chaos Legion cards depresses the market. Every new player will have a horrible experience due to this. You're already seeing many players quit right now.
The irony of Splinterlands is it's quite a beautiful game without the botting/MA/tanking of assets/overprinting cards. But taking the cynical cash grab was probably the most +ev line and anything goes in crypto right? As for the future, I see this happening in a few ways.
The spiteful side of me wants to see them just burn everything into the ground in their greed to collect $4/pack and keep the bots running. Assuming that the Splinterlands team is part of the whale council and controls the bot rings, do you really want to support this? FWIW I think it's more likely the game recovers than burns. But the % of this happening keeps rising.

If they manage it properly though, I'm betting on SPS doubling at some point. When you see the whales and VC investors start dumping their bags (they're in the rich list on PeakMonsters) or you're happy with the SPS price, you should sell and then just not return. I'm personally hoping for a 5x plus but it will take some time.

I also think Plots will go up if Splinterlands doesn't crash and burn. But I don't trust them enough to invest in this game any more.
Referral Program and Giveaway
I still have to process a few reward card giveaways but I've been pretty lazy about doing that.
I'm giving up my Road to Champion and no longer posting my referral link.
I may continue doing giveaways for my blogs if this one doesn't get me flamed to the ground. Be gentle.
---
---