How was my experience with YODIN ZAKU?!_Splinterlands Social Media Challenge!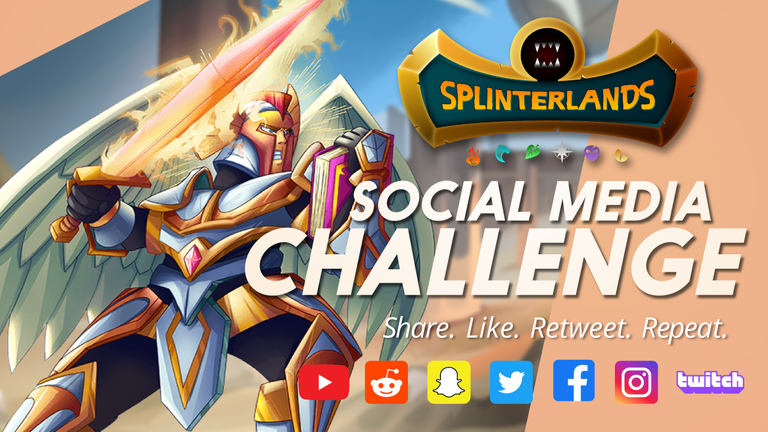 It feels great to try new monsters and summoned constantly, Splinterlands is very exciting and great to try new monsters and plans, it always gives you a feeling of enthusiasm to try more plans and try more ideas, I really enjoy this every day!
Splinterlands on a weekly basis puts challenges on its page for players to participate in their challenges and battles, and I always try to participate in these weekly challenges because they give me more experience due to the experience of monsters and battles continuously, and my experience this time was with the great summoner YODIN ZAKU!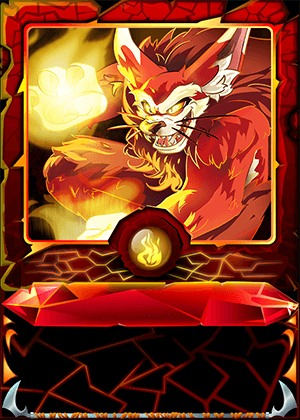 For all those who want to invest and buy and keep NFT, I think this monster will be a great option to buy although it has a little expensive price but in my opinion it will be a very great investment for the future, the price of this monster is around 550 and investors can buy this great monster directly :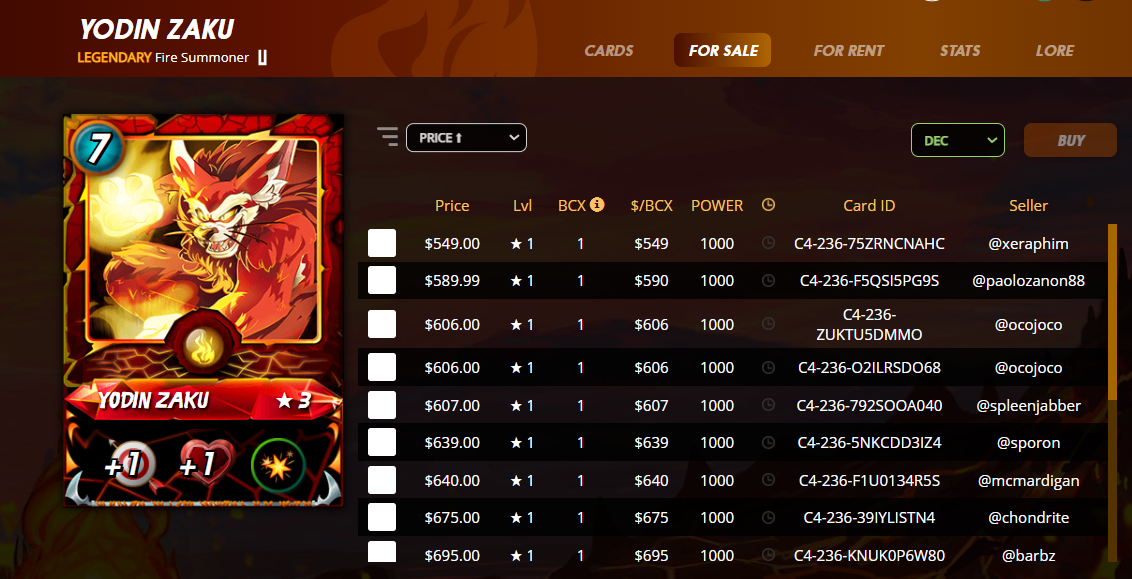 👉 Let's get SPLINTERLANDS trending!
It's great for me to constantly share my plans on my social media accounts for friends to see and interact with, this is how I constantly do with Splinterlands where I share the best battles I play and post plans and wonderful monsters that I try constantly, this encourages a lot of players and people Newcomers to join the wonderful world of Splinterlands!
Before I start talking about my new experience with the wonderful summoner, I want to talk a little about my last post with you here on Hive, in my last blog here I talked about how we can create a great team and have an amazing shield, I think the shield is a very important thing for monsters and It protects them well, for more details you can read this blog:
https://hive.blog/hive-13323/@james100/how-can-a-shield-be-a-perfect-thing-splinterlands-social-media-challenge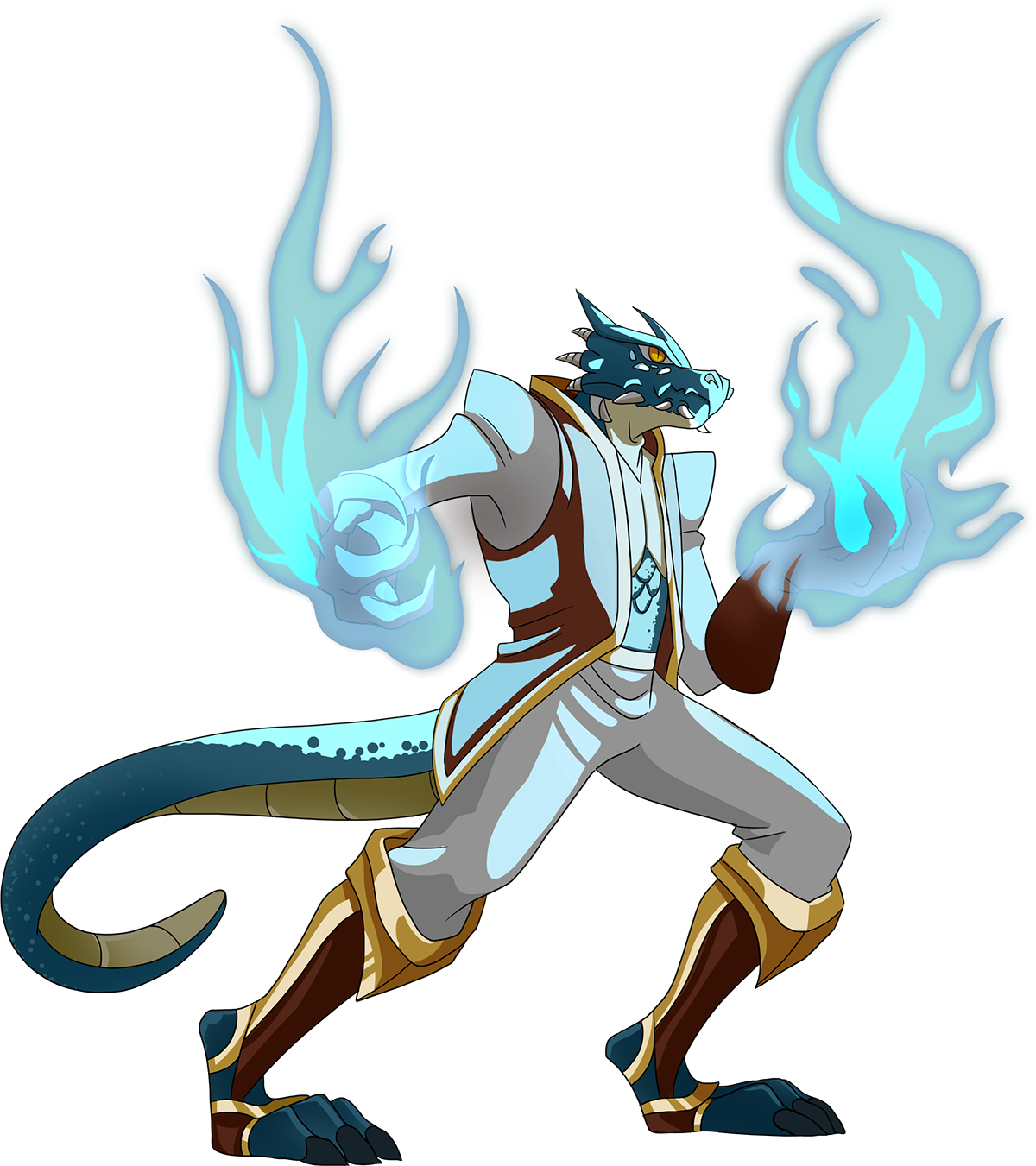 How was my experience with YODIN ZAKU?
I played with this monster today a lot of exciting battles but one of the battles was great and I explained how wonderful this great summoner is and he is very useful, he is a wonderful summoner with the fire team and takes 7 mana caps so it is only for big battles that need Mana cap is high, the battle was against a strong opponent, but the wonderful summoner with my team managed to completely crush the opponent, and this is what I will explain during the rounds!
ROUND 1
In the first round and before the start of the battle, this was my team and this was the opponent's team, the two teams were great because the opponent also used an excellent team from the Life team with a very cool summoner, so the battle even before it started it was clear that it was going to be exciting!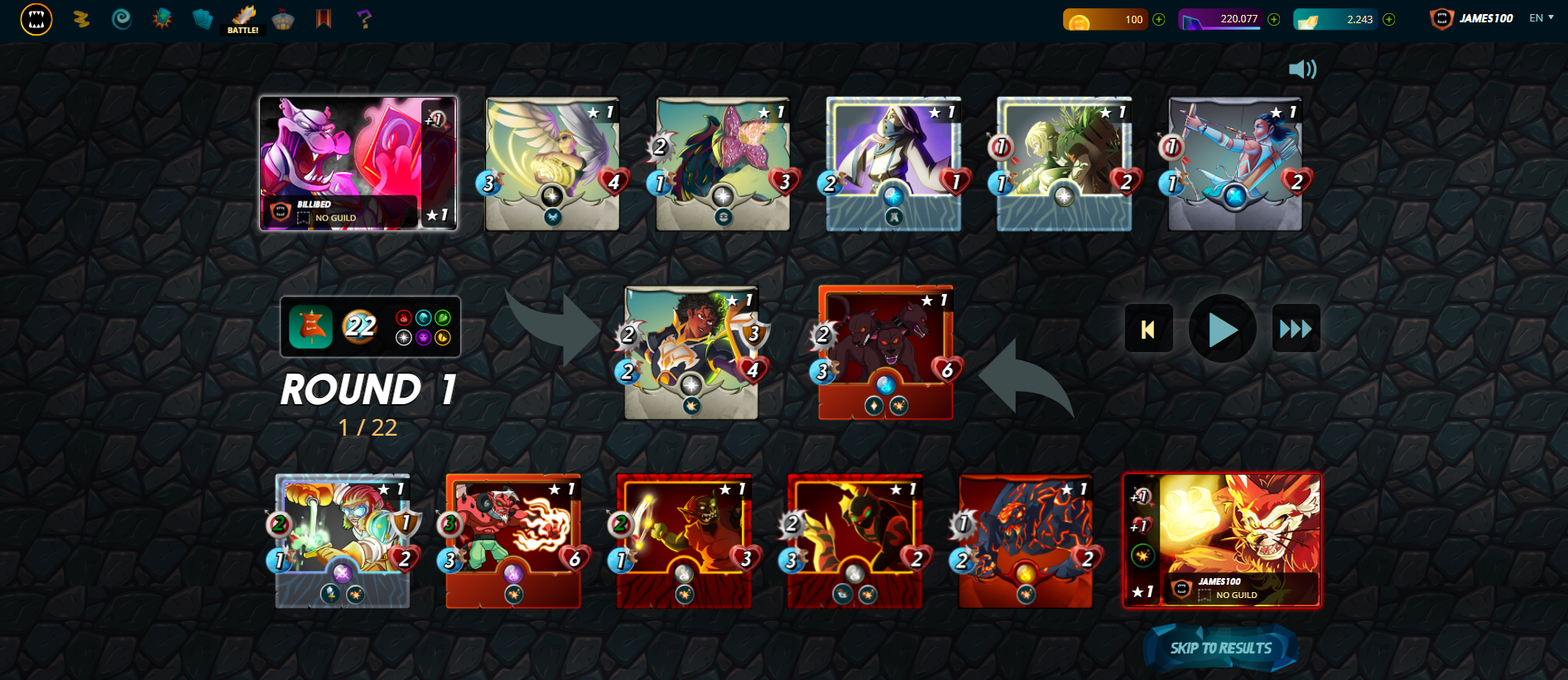 ROUND 2
After the end of the first round and with the beginning of the second round, the opponent managed to kill the attacker of my first team, and my team consisted of only 5 monsters, but the opponent's team had 6 monsters, and this made the battle more exciting!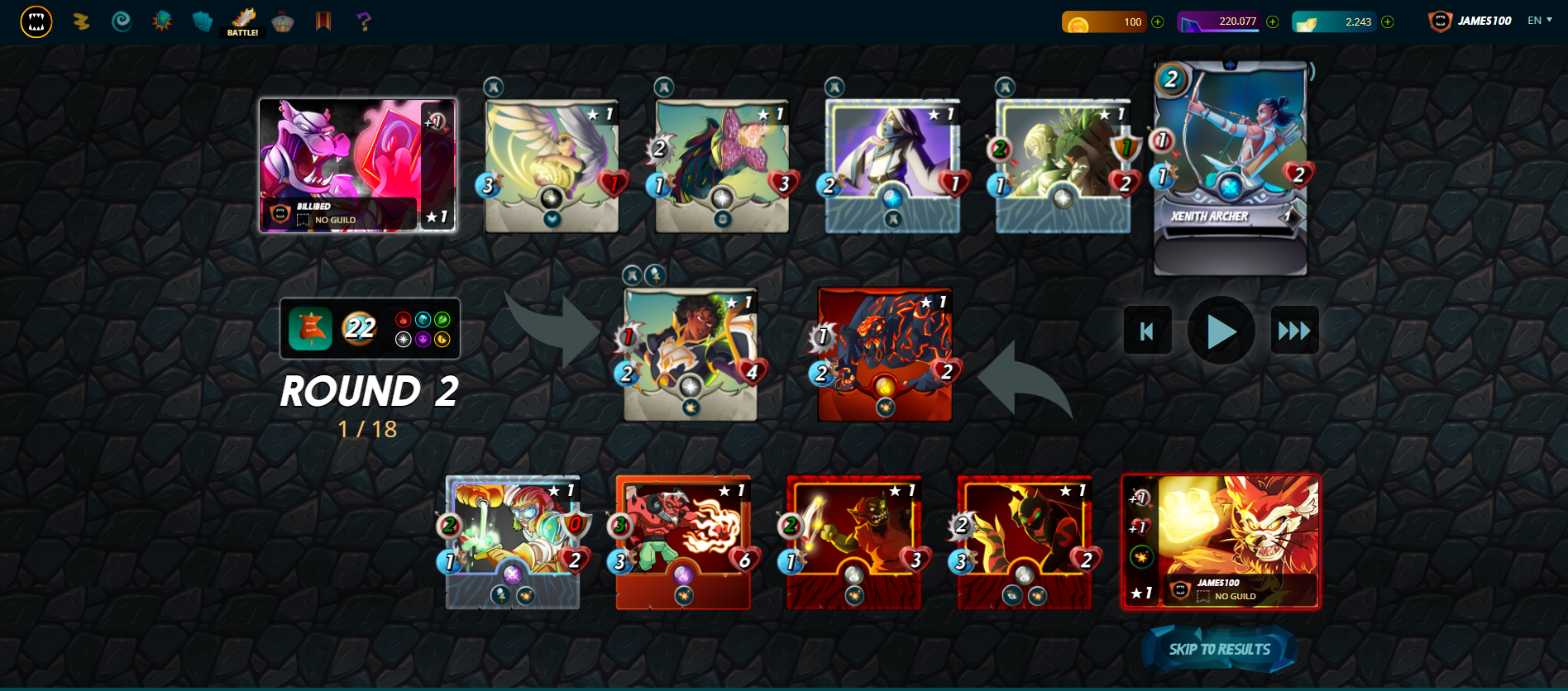 ROUND 3
By the end of the second round and the beginning of the third round, I managed to kill four monsters from the opponent's team, and this made things much easier for me because there were only two monsters left in the opponent's team. My team had 5 amazing monsters, and at the end of this round I managed to He killed the rest of the opponent's monsters, and this was the last round, and this shows the strength of the great summoner!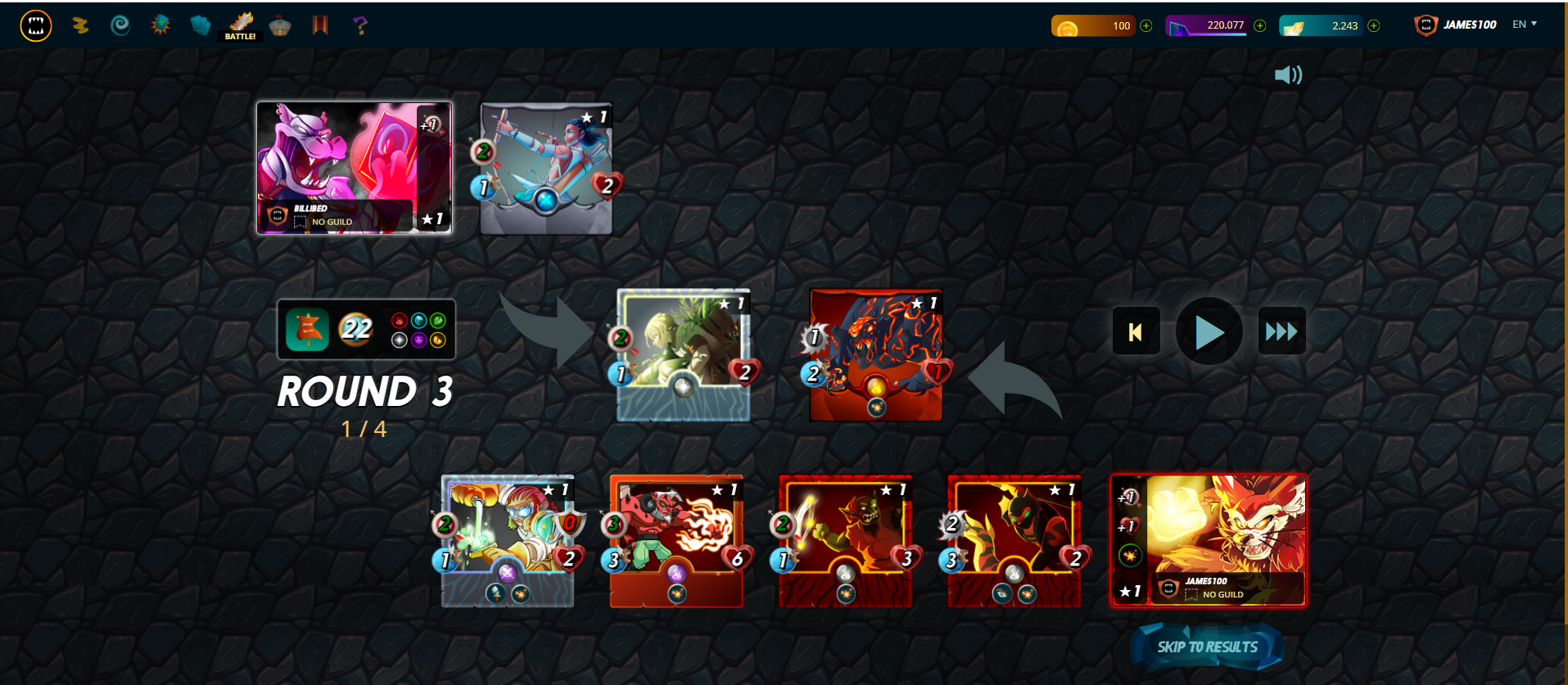 The battle took place quickly and very enthusiastically, it was not that easy at first, but in the following rounds it became very easy, you can see how things went through this link:
https://splinterlands.com/?p=battle&id=sl_e28412742497bfe24055914f8969cc87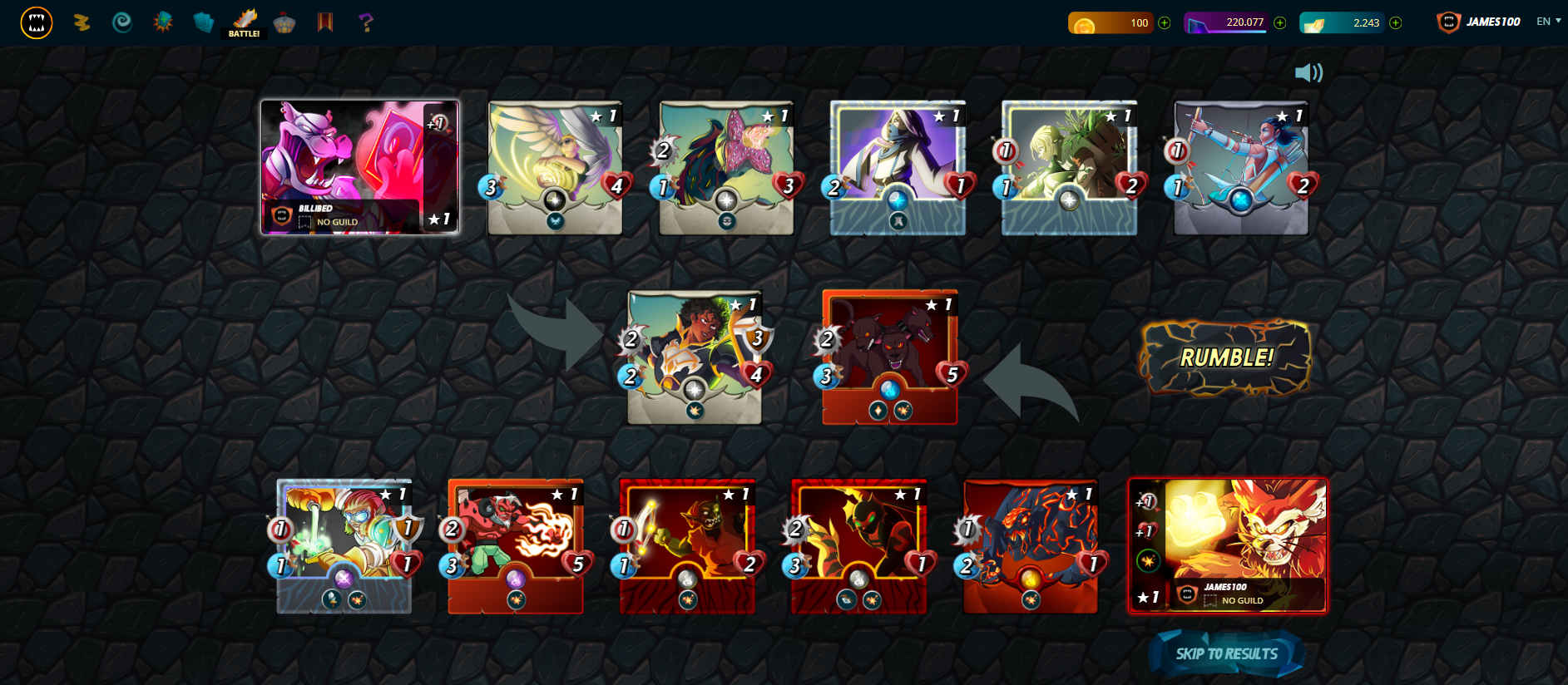 Give me your opinion on the battle in the comments
How did I choose monsters with this summoner?
This summoner has three great abilities and I tried to choose my monsters based on the summoner's abilities and to achieve the greatest possible benefit, so I put three good defenders in my team and relied on very fast attackers in front so that I could hit the opponent directly at the beginning, I also put a wonderful victim behind The first attacker to distract the opponent, fortunately the plan went very perfectly and exactly as I wanted!
What is my opinion in YODIN ZAKU?
In my opinion, this summoner was very perfect, he has 3 amazing abilities which are giving extra heart to friendly monsters and blast ability to friendly monsters and also hitting power to all defenders in the team, he is very perfect but needs 7 mana caps and this is a big number so this The summoner will be much better in the big battles, it's a super summoner and I will use it in many of my next battles.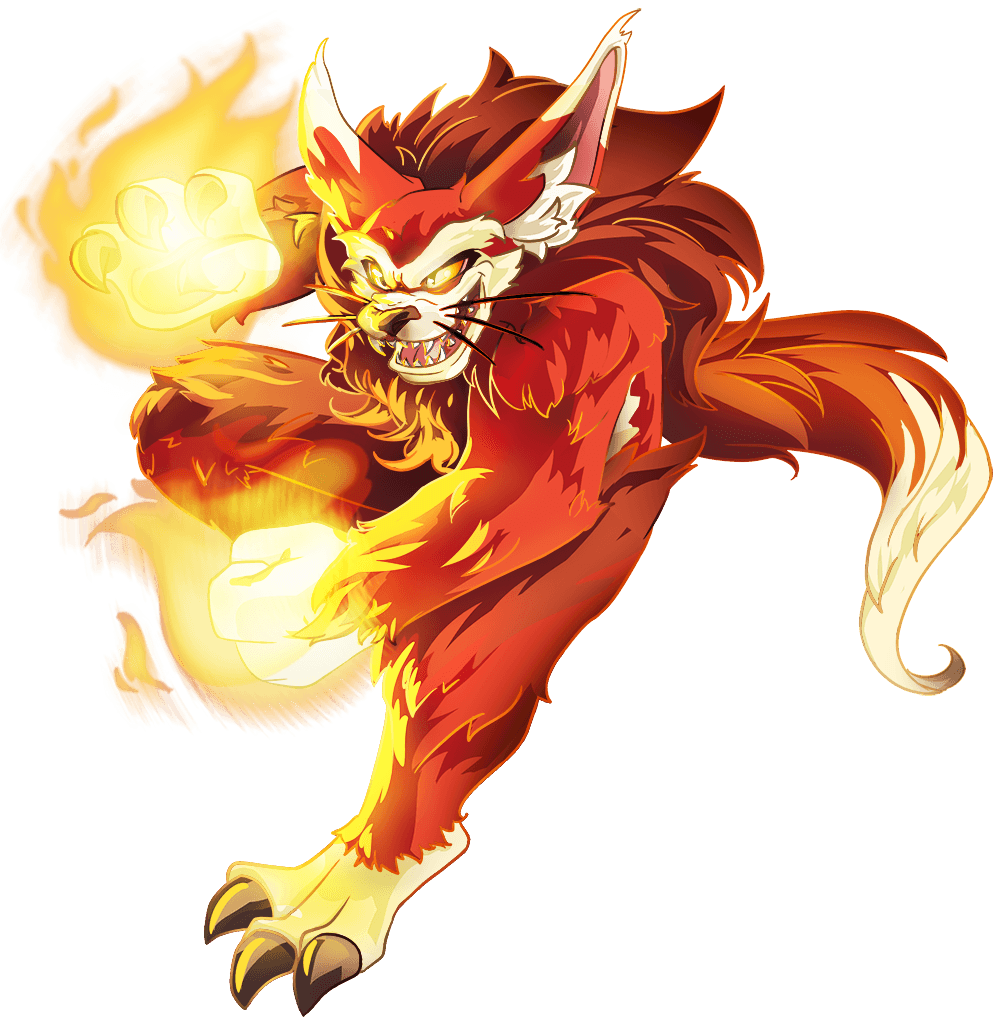 I hope this blog is interesting for you and the plan is well clear, thanks for your time in reading!
---
---