A Li(f)ely Season Reward!
Hello fellow Splinterlanders, we are all grinding the DEC right now so I just wanted to provide a quick update on my seasonal rewards which were not special but alright all in all: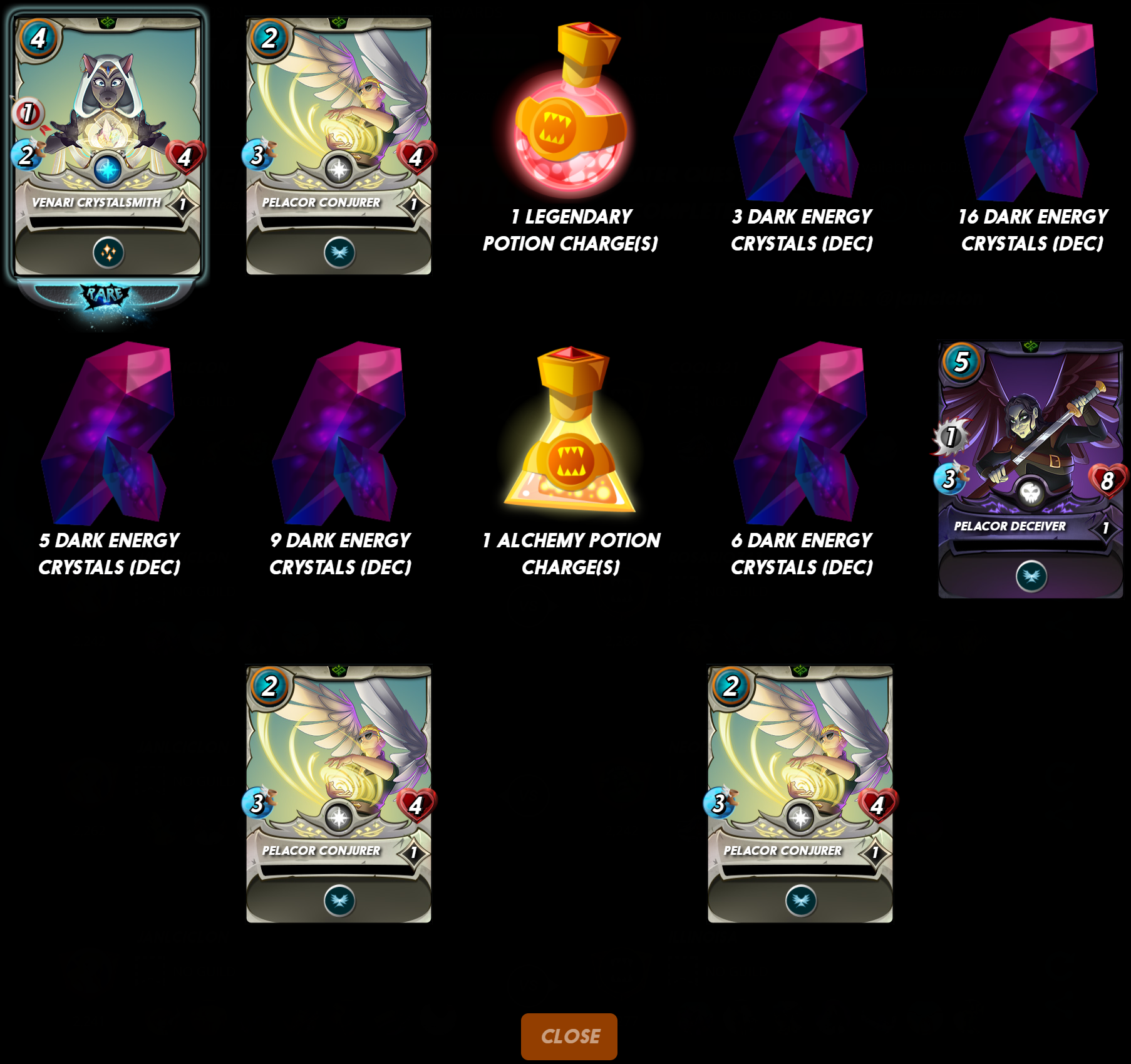 The Crystalsmith is lovely, three Conjurers seem a little repetitive but yeah its 15 CP so eh... One deceiver, one of each potion and 39 DEC. This is an alright haul considering I got two epics during the season but of course you always end up a little disappointed if you only get the minimum of the "alright zone". Let us all look forward to the general sale and hope for another good Splinterlands season! Thank you guys and gals for reading and keep up keeping up!
---
---