The Luck of the Draw #47 - HolyMoly!?
Hello dear Splinterlanders and welcome to The Luck of the Draw! The week is finally over and we get two whole days to recover from our week long slog. However, it is an exciting weekend for us Splinterlanders since not only does our season end tomorrow, but it is also the last weekend before general sale, so there might be quite a bit of action going on on the market today.
My daily quest was a Water quest which I finished quite easily and it rewarded me with the following chests: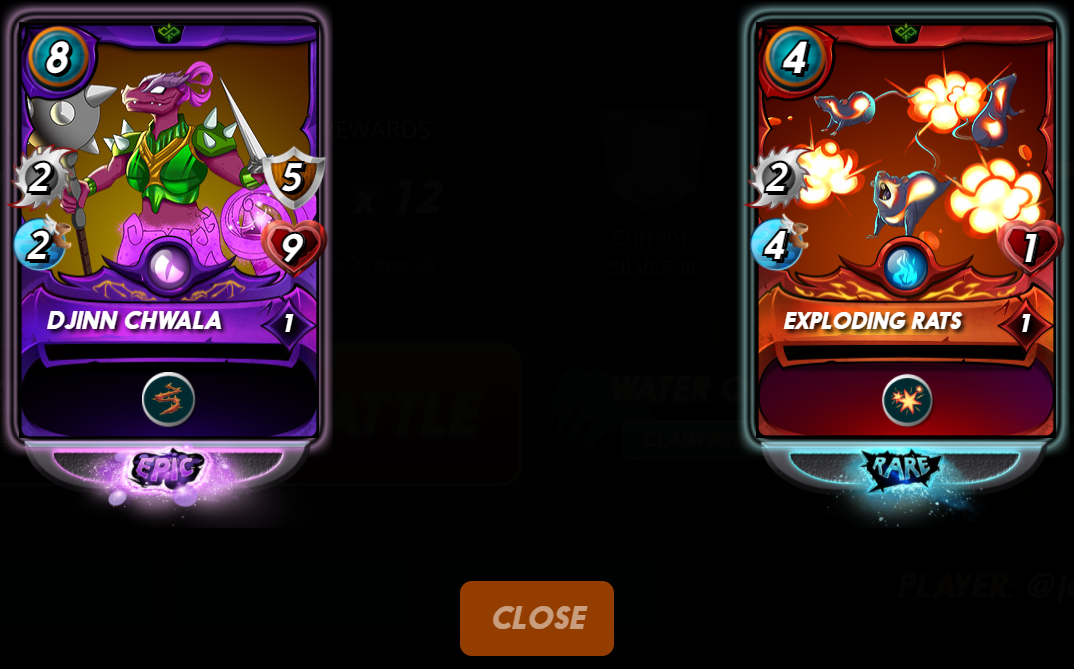 Wow, I would have been happy with just the exploding rats, but getting another Djinn Chwala really is the icing on the cake. While the monetary value of these cards might be rather low at the moment, it is a fantastic pull that not only provides a little passive rental income but also some long term gains if card value goes up again towards the end of the year. So thank you Splinterlands and you guys just enjoy the game and keep up keeping up.
---
---