The Luck of The Draw #50 - Rare 2 Go?
Hello dear Splinterlanders and welcome to The Luck of the Draw. Alrighty, tuesday is almost over and I am done with my daily quest. My quest today was an Earth quest and even though I messed up a few times and lost some games in an unnecessary fashion I managed to complete it in about 30 minutes. As a result I gained the following rewards: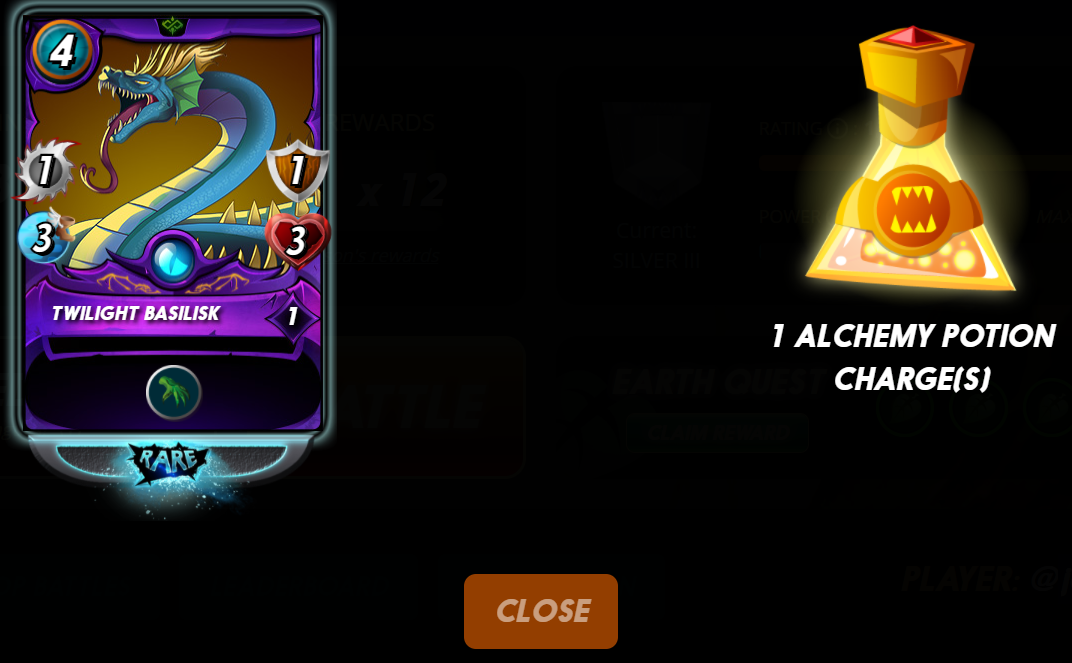 Oh nice, a rare card! Sadly I have rarely found a use for the Basilisk but it is still nice to have. And a potion is always awesome! Maybe the game wants me to open a pack? as big as the appeal is, I will resist until at least the end of the month in order to get some airdrop points and have a chance at the airdrop cards.
Alright guys, that is it for today, have a great day and keep ip keeping up!
---
---