The Luck of The Draw #52 - Neutral Struggle
Alright ladies and Gentlemen, it is time for another Episode of the Luck of the Draw! Did you get lucky with the airdrop? I had about 30% chance going by bought packs for each of the new ones but have not been lucky and received none of the airdrops up until now. I hope that I will get lucky at least once by the time the packs have sold out but i will still hold mine for a while. I am really tempted to open one and I might do so at some point, but today I am simply not feeling it. Instead I struggled With a neutral quest today but in the end overcame the toils it provided and got the following rewards: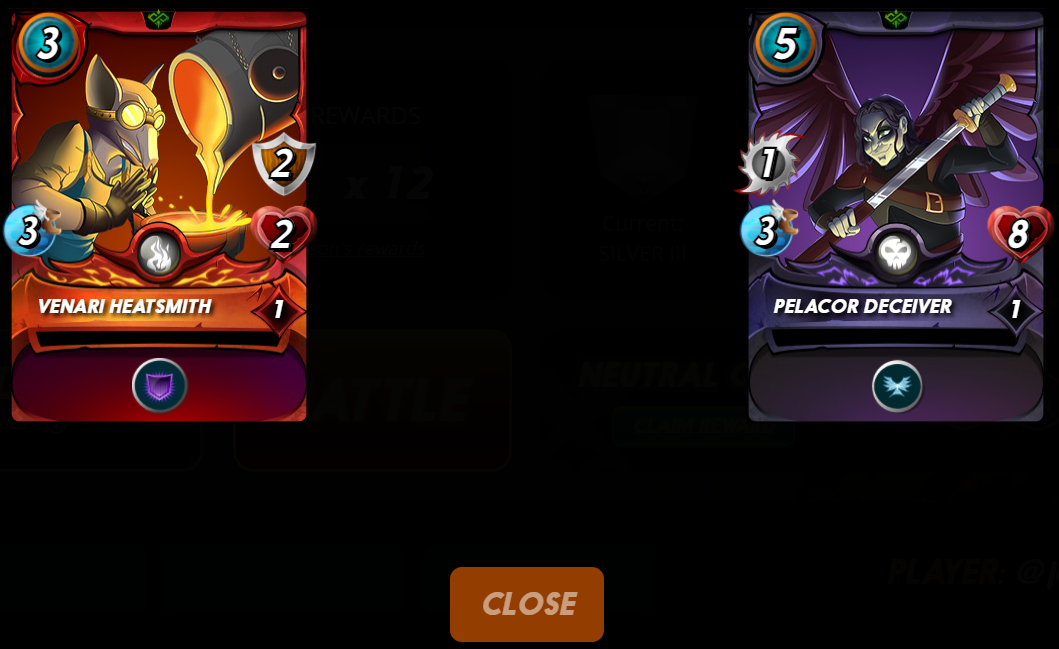 A heatsmith and a Pelacor Deceiver. This is an alright daily reward in my book. I mean 10 CP is 0.2% of the CP i still need to be able to stay in Silver 3 without renting cards so I guess it is fine. Whoever played classic MMORPGS knows that 0.2% progress in a day can be quite the struggle (I am looking at you Ragnarok Online), so there is nothing to complain here! I hope you all enjoy your time on this pleasant thursday and keep up keeping up!
---
---