About Me - My Introduction to the Hive Community
ABOUT ME
Hello Hive Community! This is my second post here in Hive Blog since @lovesniper suggested to make an introduction for newbies to let the community know me better.
I'm Steven from Cebu City, Philippines. I'm a graphic artist and I also love to draw, especially digital paint. That is my hobby by the way. Here are some samples of what I usually paint in digital, mostly it's a portrait of my girlfriend and I'm very proud of it.
Original Artworks (Me and my GF, & etc.)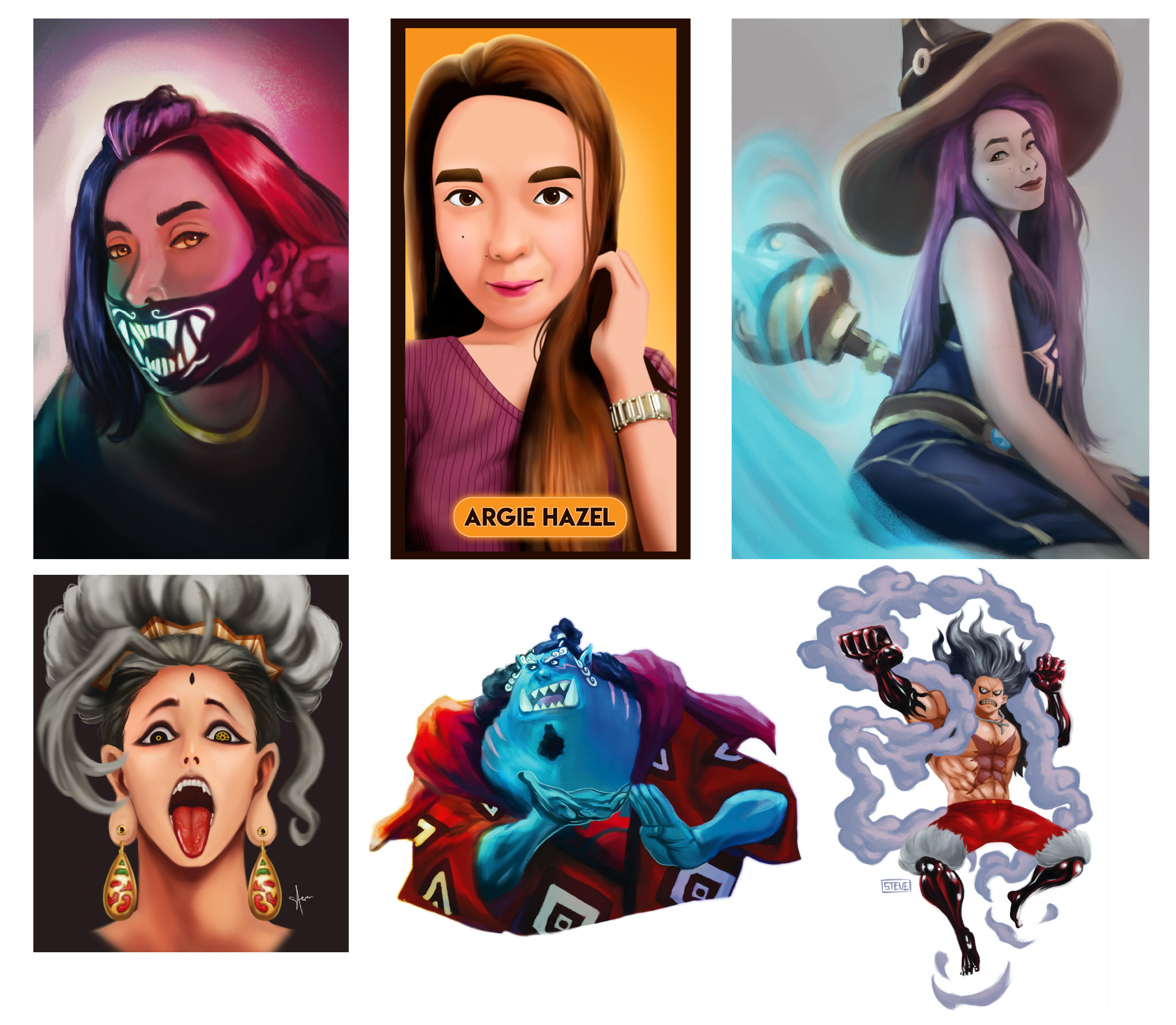 DISCOVERING HIVE
It was the time when I got the interest to play splinterlands. Upon running through the game, I saw their post on twitter about spliterlands art making contest. That brings me here to Hive Blog. I've decided to join and I still have a long way ahead of me to learn about this platform.
By the way, I just recently posted my first entry in Splinterlands Art Contest which is my version of Alric Stormbringer you can go check it out guys.
As of the moment, I'm spending my time in observing and scrolling through the art of other people here in the community. I love viewing their arts and loving the passion they give in making their artwork as well. That also gives me the courage to share my own work to everyone here.
INTERESTS
Before, I play Counterstrike, Dota – Dota2 and League of Legends. Then, right after the mobile games become popular I have engaged myself in playing Clash of Clans and Mobile Legends.
Recently, I shift myself in learning Crypto, NFT and Blockchain Games. I'm still new to these games and I still keep on learning by watching videos on youtube. Wherein, I bumped into a pinoy youtuber named Ropher (here is the link of his youtube channel) https://www.youtube.com/user/rophapalicious and that's how I learn more in playing Splinterlands. It's so fun, enjoyable and very strategic to play.
Special Thanks to @anggreklestari for giving guide and suggestion on how to properly set up your blog page here in Hive Blog.
​That's it everyone. Thank you for your time. Stay tune for more post.
---
---