Splinterlands Art Contest! // Week 164 // Kobold Miner - Fan Art
Hello guys! Steven again here.
Before anything else, I want to thank everyone for all of your support, comments and feedbacks in all of my previous post. I greatly appreciate it! Congratulations to all winners in Week 163! We also landed on 4th place that was freaking awesome! Also if you have time you could check this post about Splinterchampion NFTs HERE. You could also view the NFT HERE
And now here is my entry for this week Splinterlands Art Contest - Kobold Miner. Link of the contest HERE
KOBOLD MINER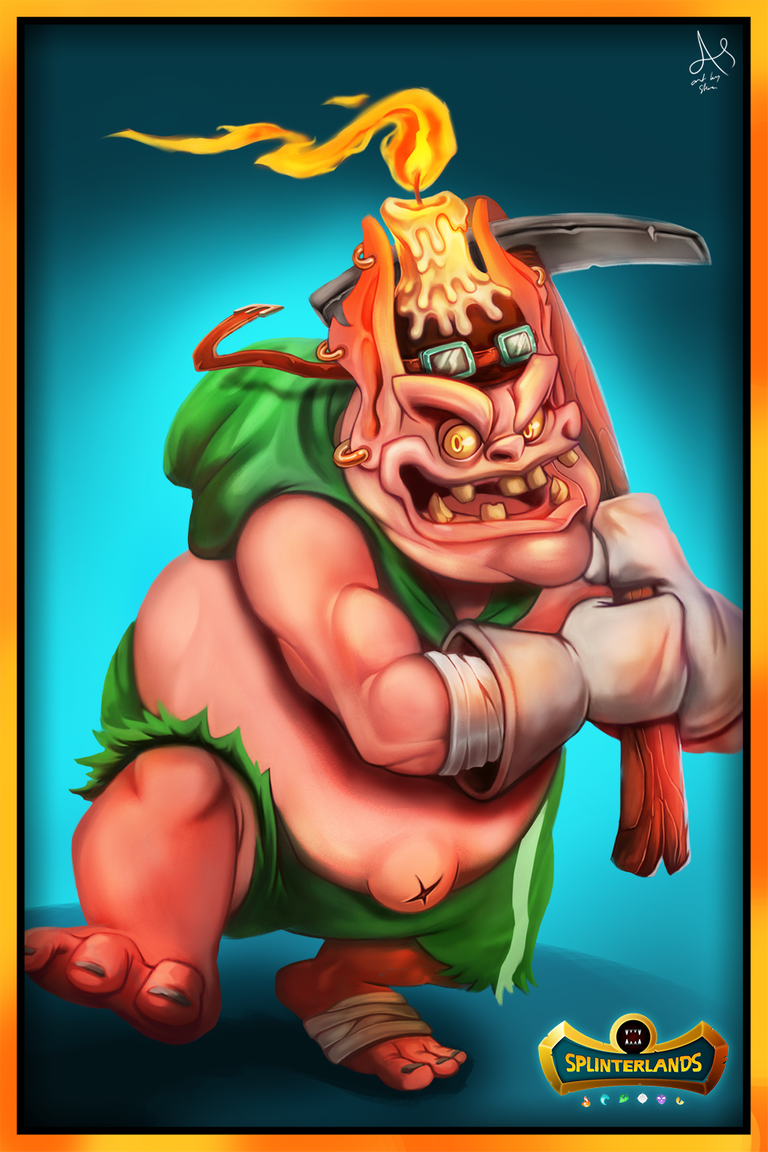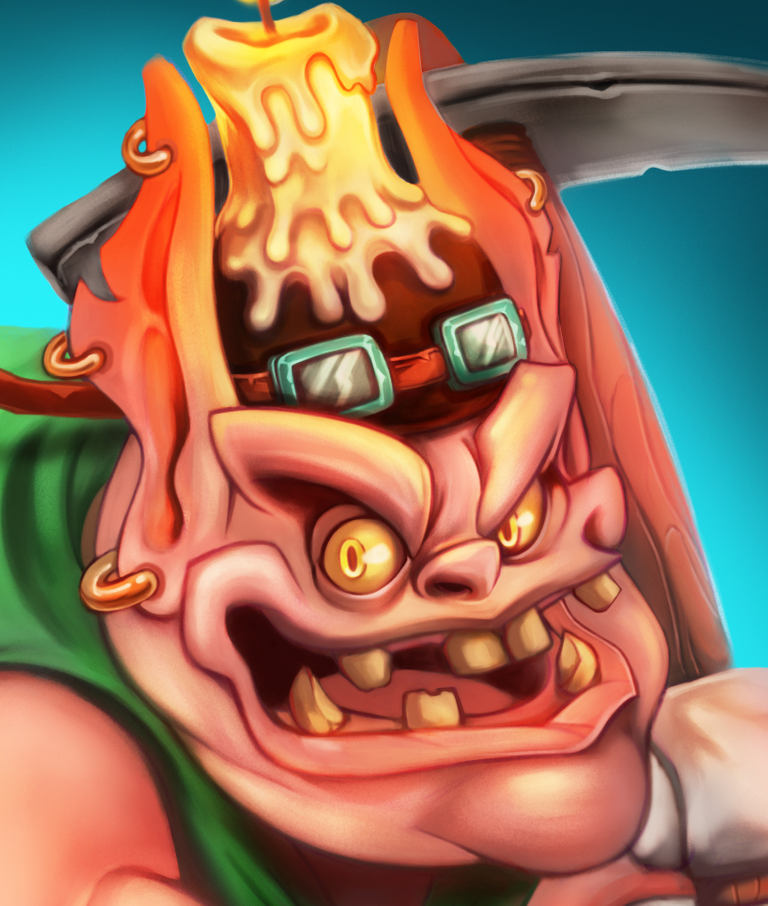 Kobold Miner : Hehehe let's dive into the process of making the art.

Reference Image: Follow the steps in this link to find the card HERE. The image reference link HERE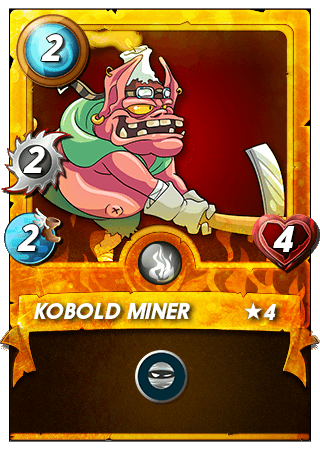 Process in making the Digital Art:
• To begin with, like I always do in my previous posts, I do a rough sketch of the character. I find the face a little peculiar, so first I sketch the face base on the card, its in the upper left corner in this sketch. Just copy the design base on the card. Next on the upper right I tweak some features in his face. Third in the lower left corner, I stylized the face of the character. And finally the last sketch where I am happy with how it looks.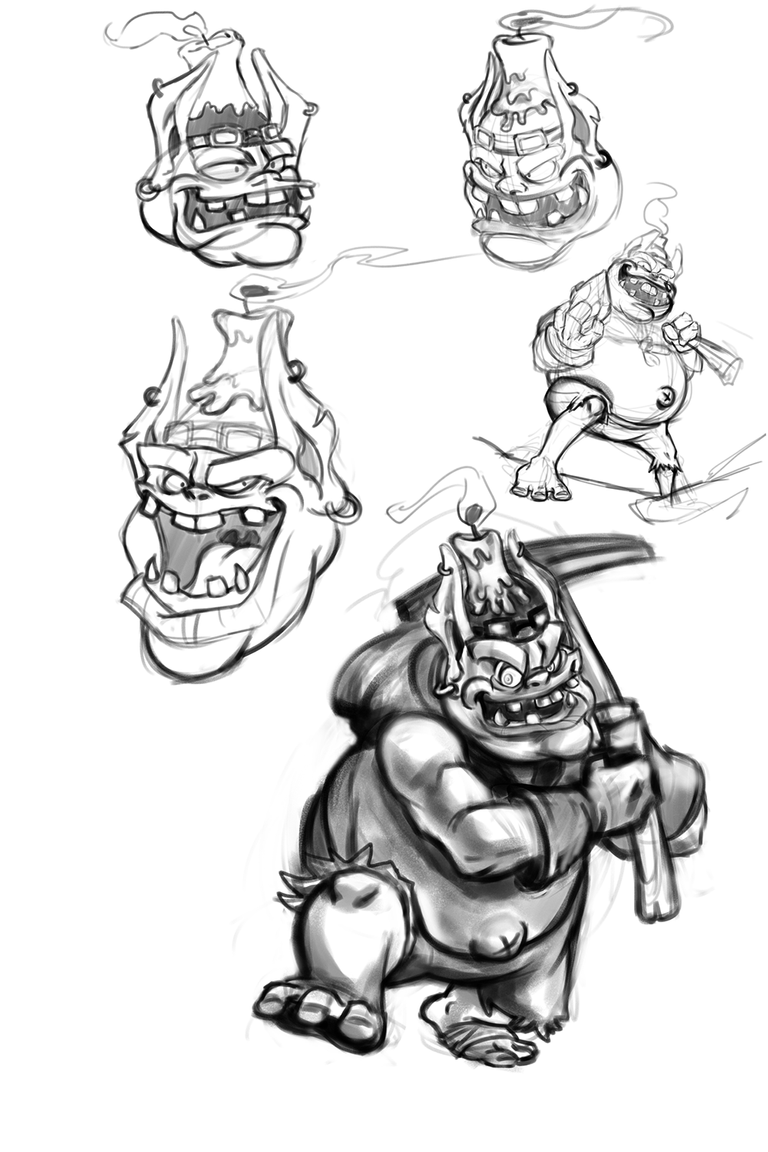 •Second in the process is take that sketch and define its outline. We could also say an inking process but digitally.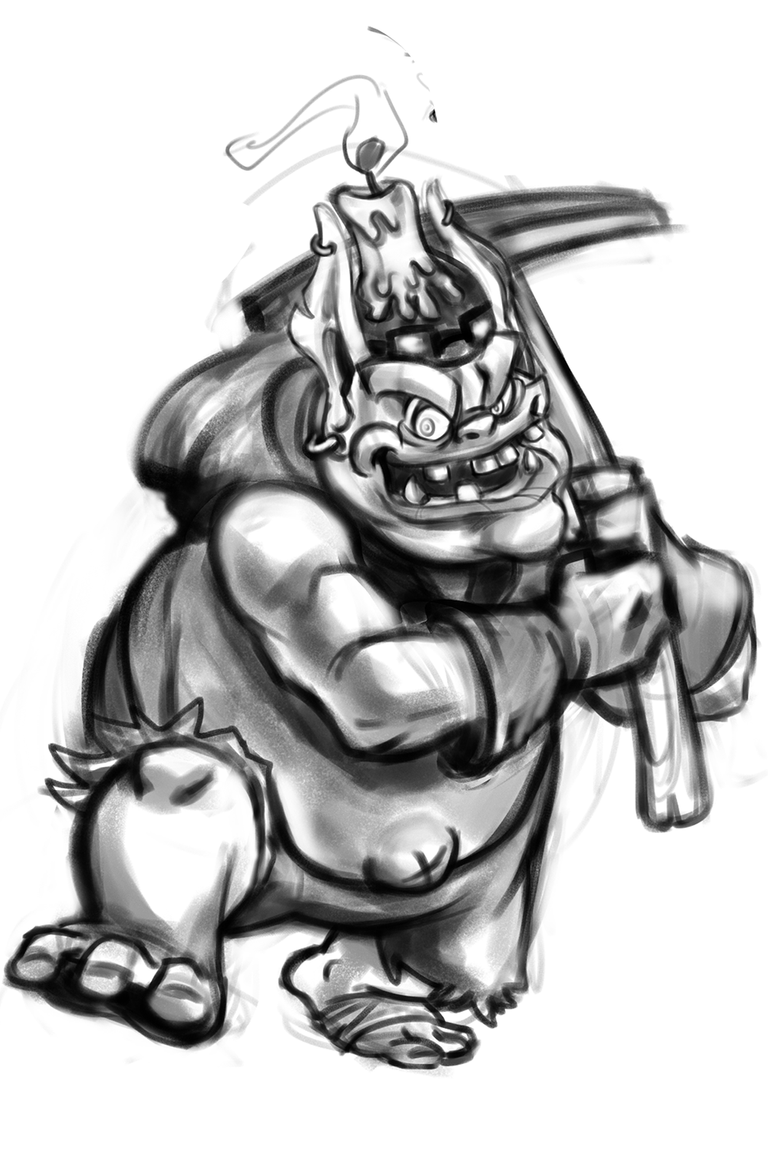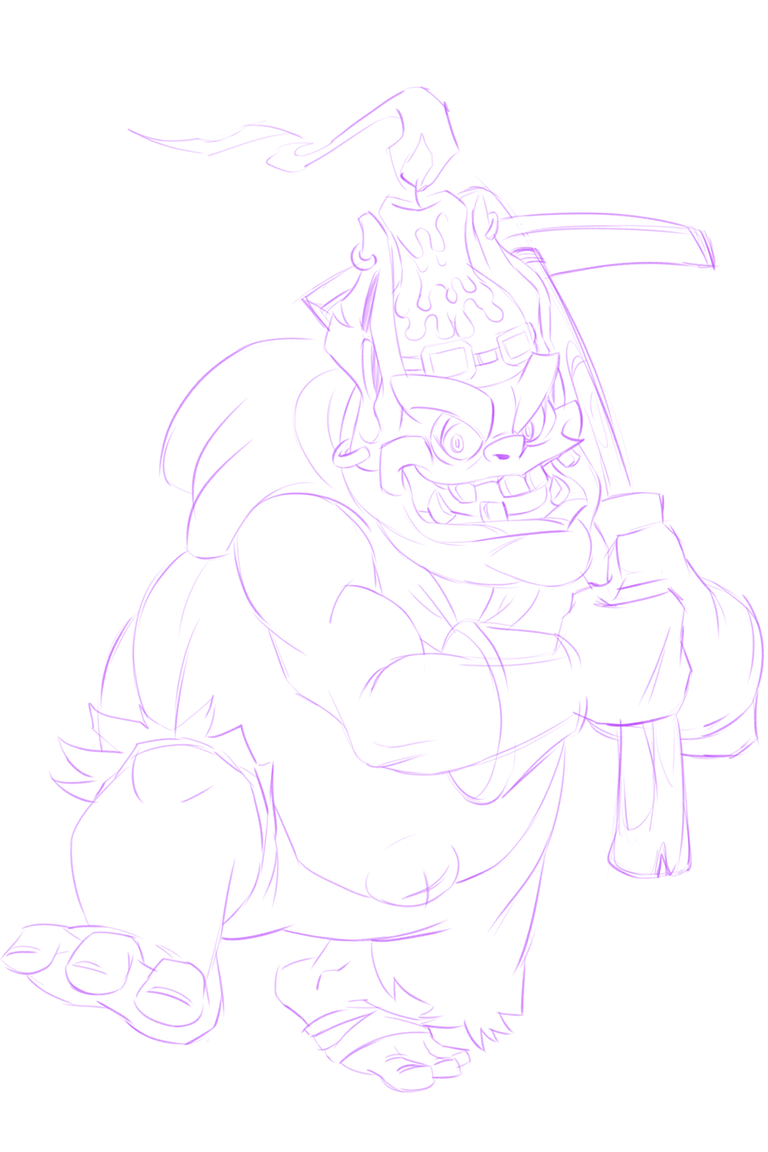 •Third in the process is adding Mask Layer underneath the outline.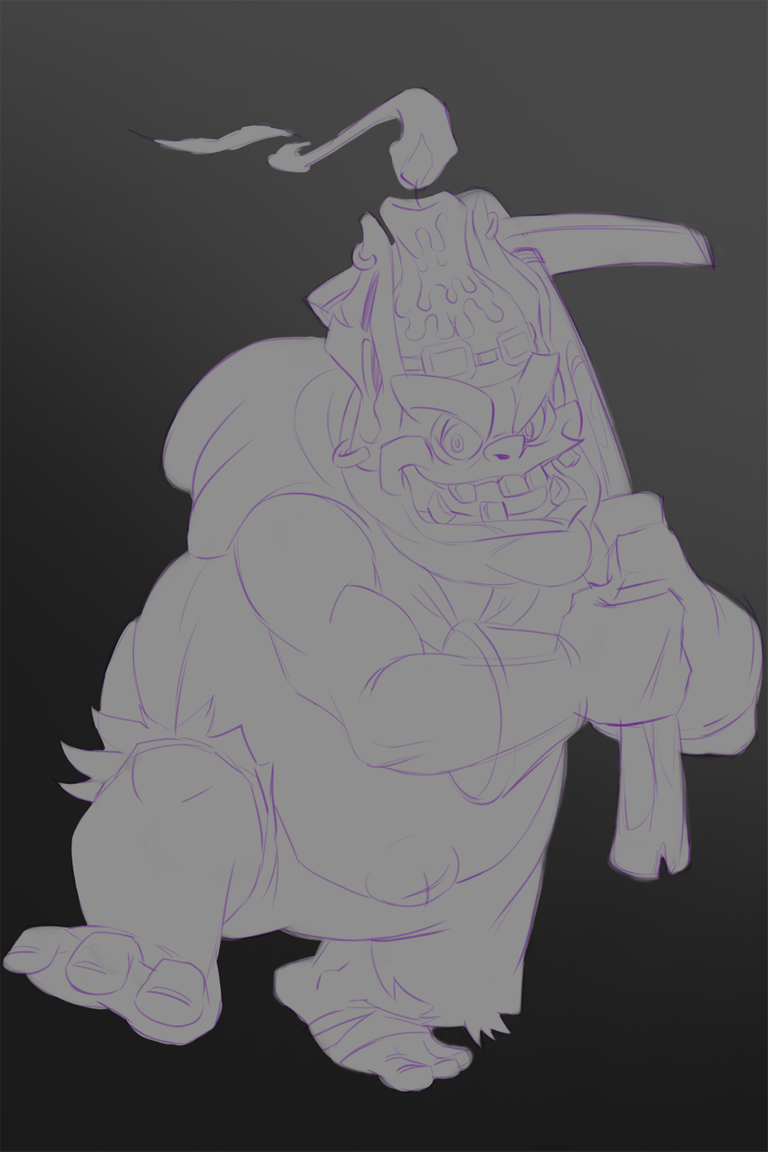 •Fourth, adding Shadows. This is my favorite part on my process. Just a grayscale output.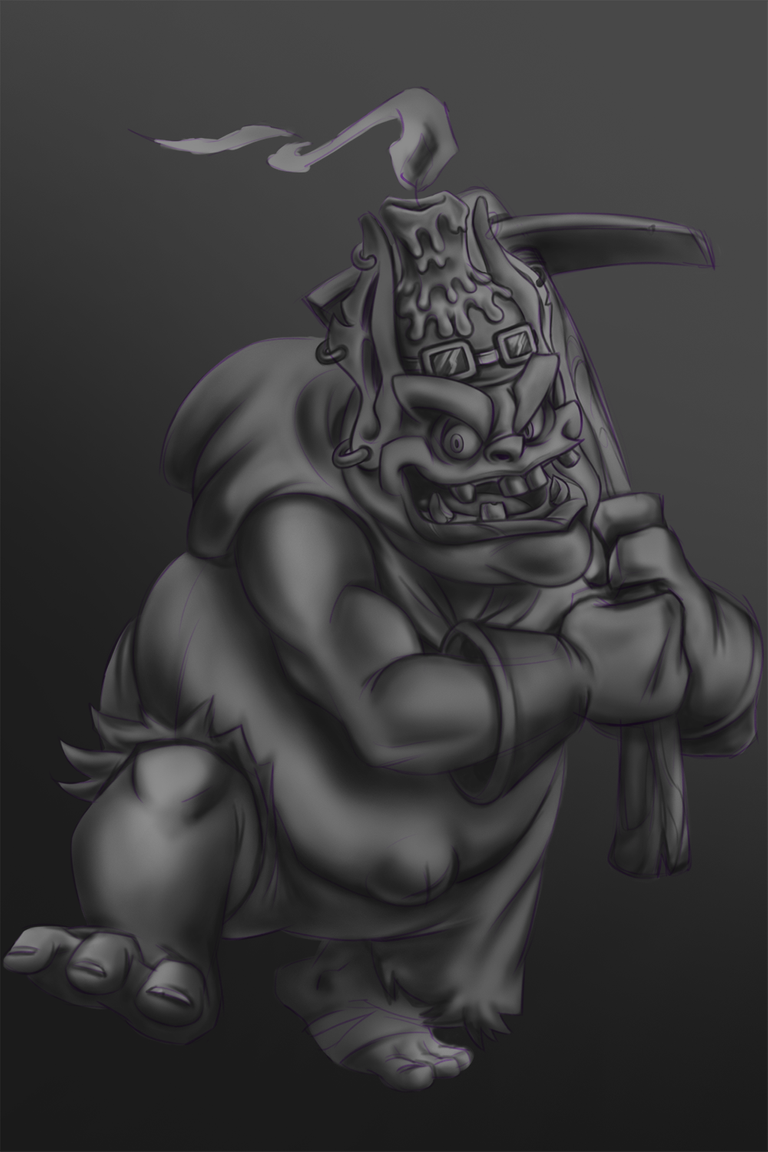 •Fifth, with a multiply layer on top, add your local colors. In this case I put like a pinkish color for the body, green colors in the clothes, brown and gray on the pickle axe.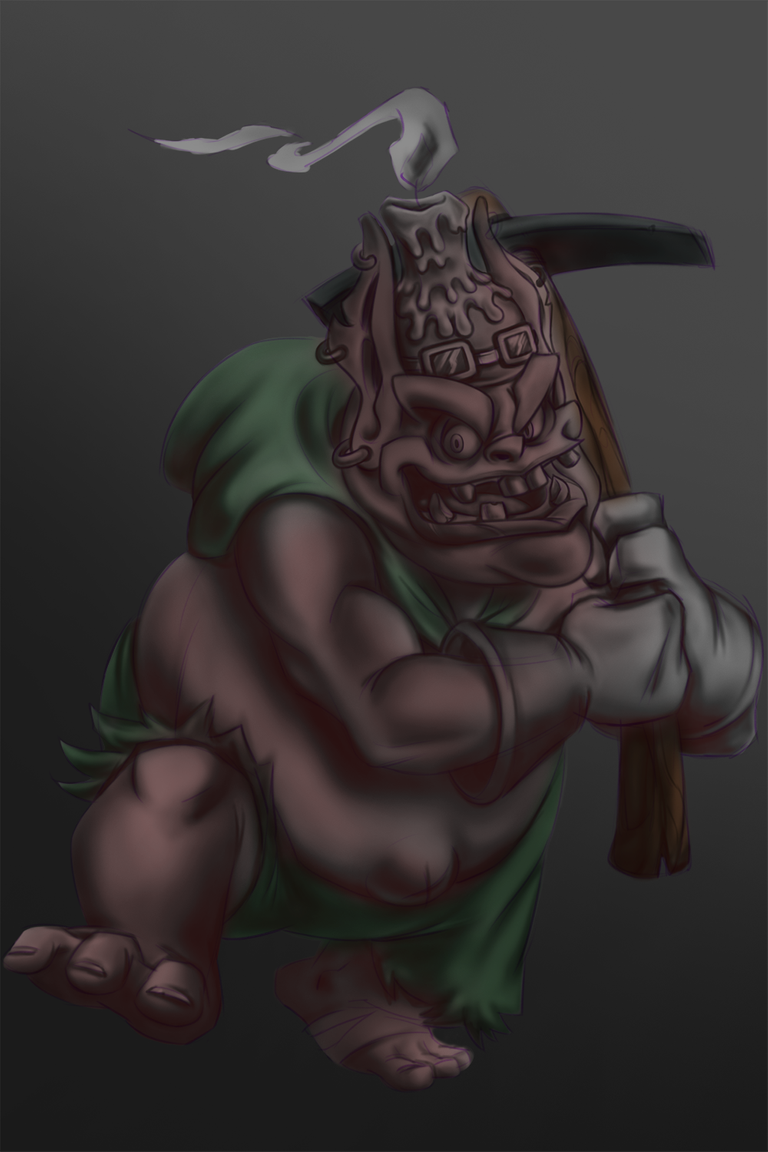 •Sixth, this is only my own preference. I add an overlay layer on top of the character to lighten up its color. And also add color to the background for clarity. Shadows underneath his feet.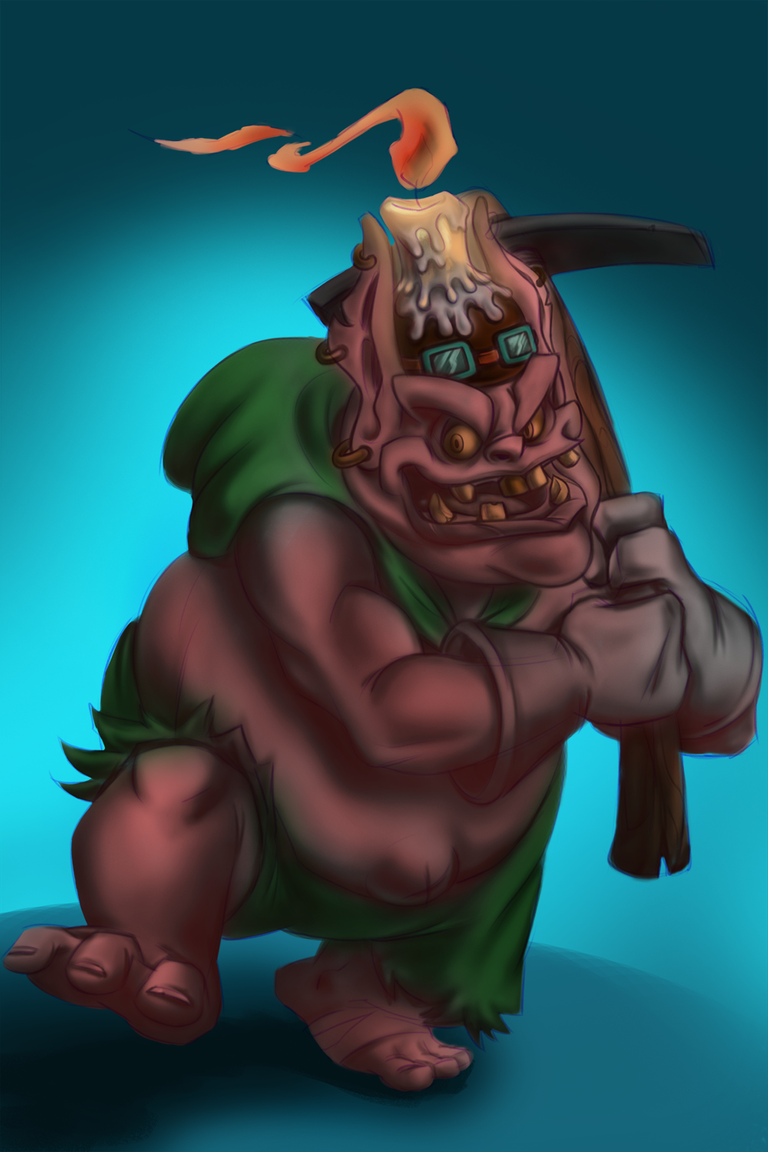 •Just slowy add overlay on top of another overlay layer.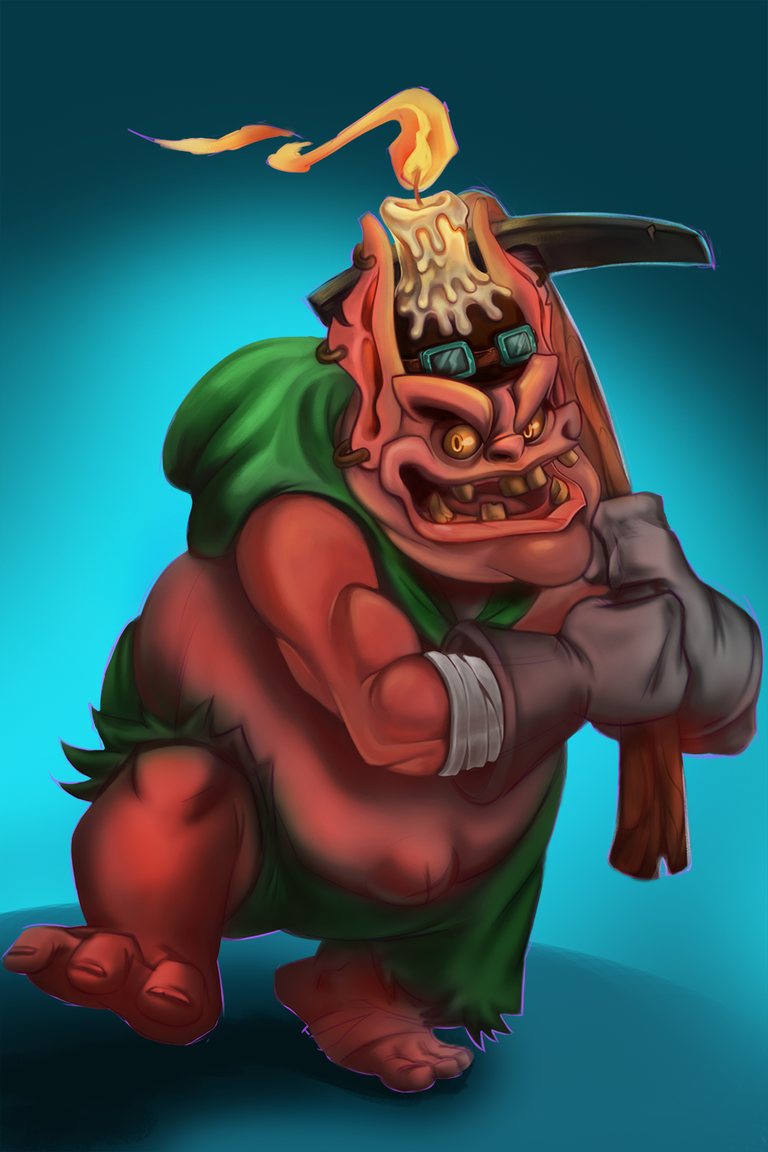 •Seventh, render the colors to your heart's content.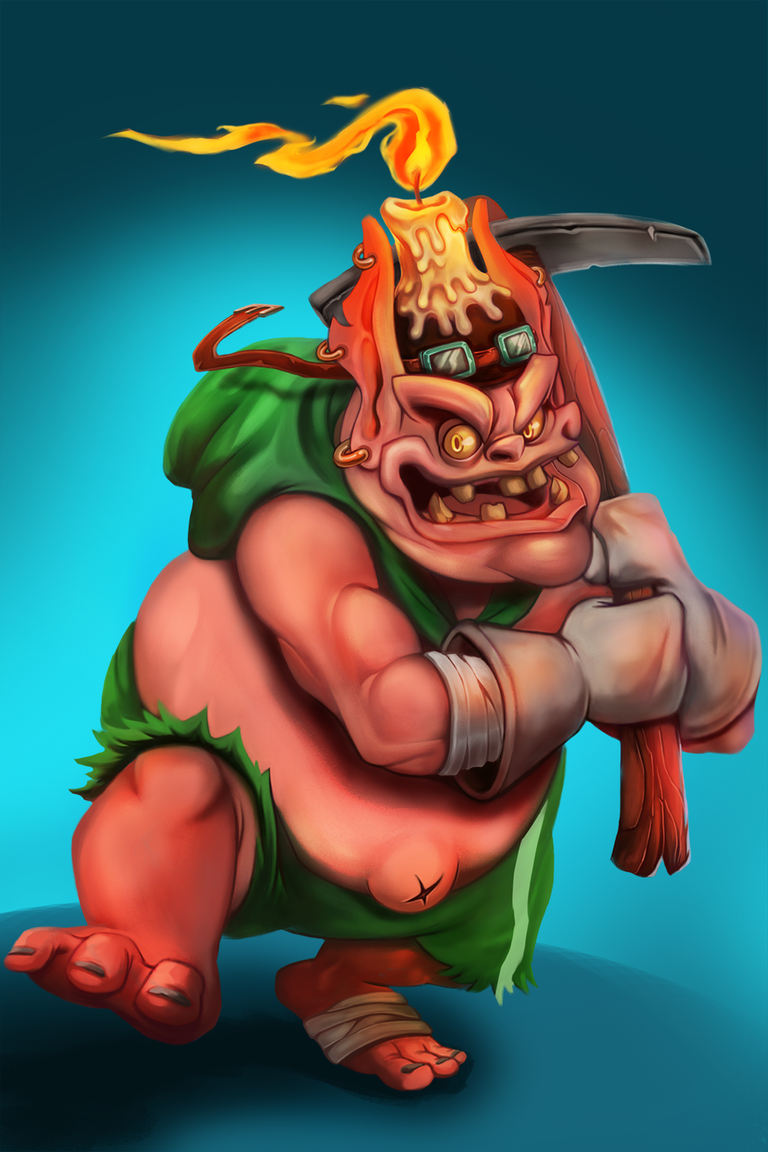 •Adjust some color quality, brighten up your character.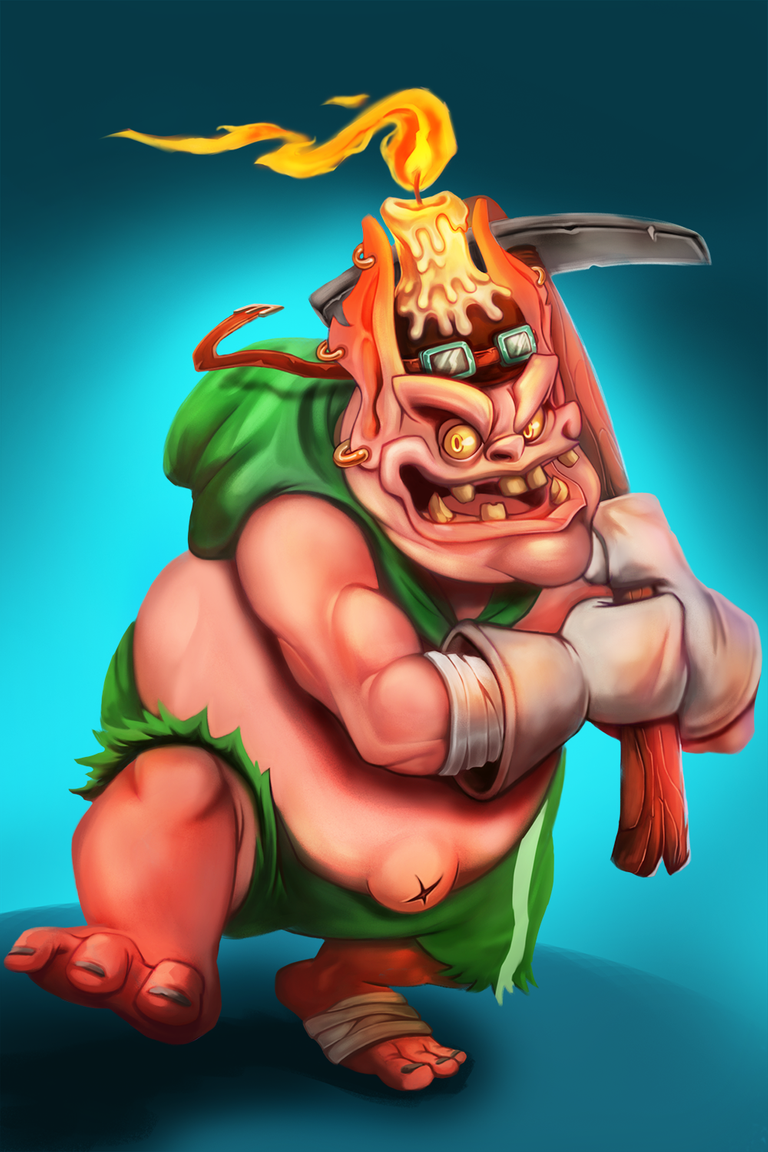 •Finally, I add some border and Splinterlands Logo for finishing touch. That's it we're done!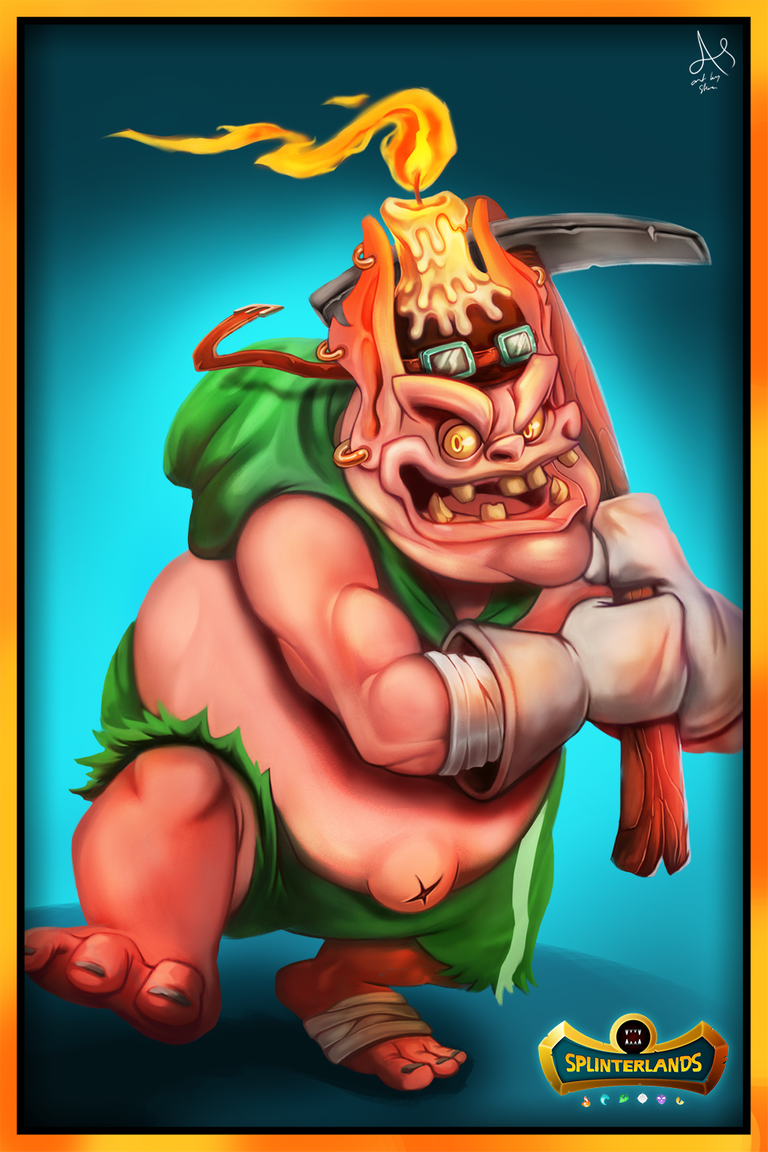 Process GIF: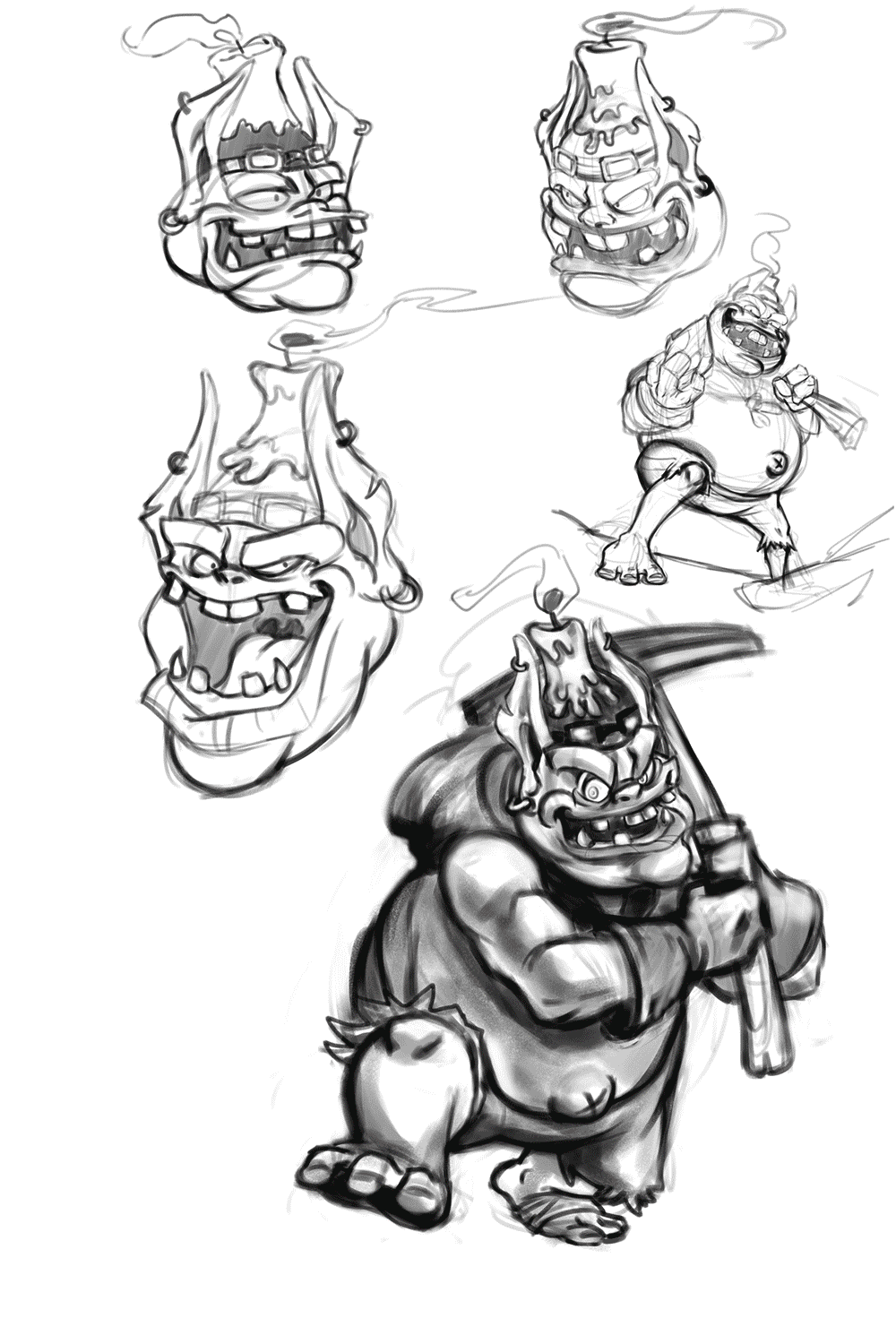 Not playing Splinterlands? Come and join us! Referral Link
I had fun in doing the process and I hope you liked it too.
Thank you for your time in viewing my art.
Stay tuned for more.
If you have comments and suggestions please comment below. I am really open to all critiques, I want to be better, a better version of my ownself. Thank you very much!

Don't forget to follow:
Flauwy: https://peakd.com/@flauwy
Kayrex: https://peakd.com/@kayrex
Splinterlands: https://peakd.com/@splinterlands/
Monster-Curator: https://peakd.com/@monster-curator/
1UP (#oneup): https://www.1up.zone/
NFT Studios and 1UP Discord: https://discord.gg/yRYTMKCttw
PGM Discord: https://discord.com/invite/KCvuNTEjWw
Rising Star Discord: https://discord.gg/ygNZ9fjr
PSYBER X-LVL Discord: https://discord.gg/vh9QfXb8
---
---