Hi HIVE World, this is my late intro post, my bad Mr. Boss Man

"Well what's the worst that can happen?"
Hello friends, ghouls and crypto-miners!
My name is Marko, 23 y/o, but a lot of people call me Japi (Yappee), or JAP-E, idk, is it .gif or is it .jif?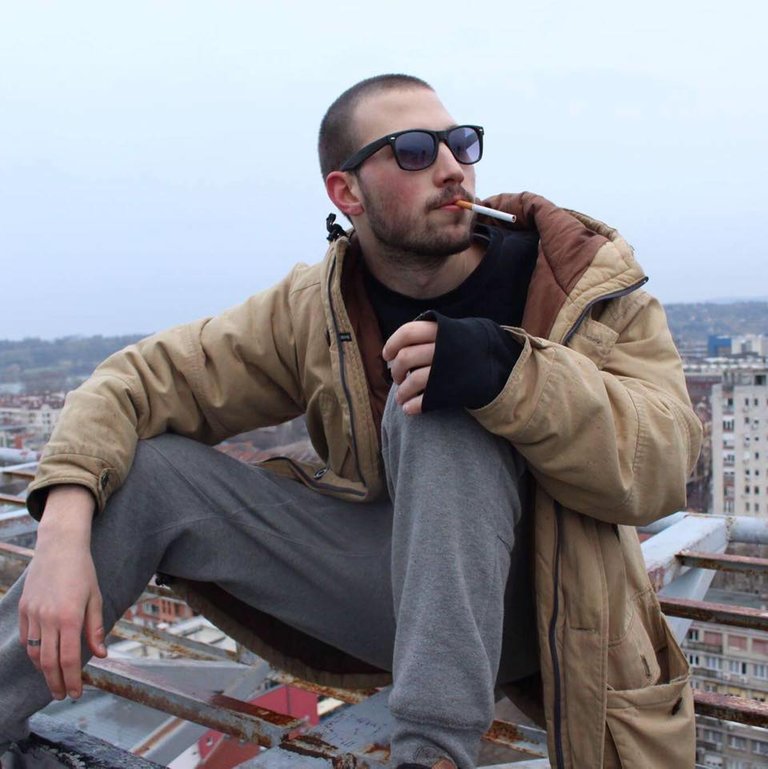 I'm from a 1/2-million-people city in Serbia, chillin' killin', counting the days go by.
I've been working as an English teacher with Asian students(mostly Chinese and Korean) for about 3 or 4 years now, and I have to say I love my job. Since I also speak a bit of French and German, I can say with confidence that languages are my stronger side, and exchanging information about other cultures makes the deal even sweeter.
My free time I usually spend playing CS (1.6 with my nephews and CS:GO with my bro's), listening to some bangers, looking up the market on PeakMonsters, and chilling on the best Discord server on this side of Milky Way Galaxy.
If you like SplinterLands and are interested in it, hop in at https://discord.gg/5FwqJ5v6bh


-So yeah, Splinterlands?-
I got introduced to Splinterlands and HIVE network through my very good friend, neighbor and a hell of a good coach fifi (aka komsanevolja). Through him I ended up on the ZFG server, there I met and was coached by Mister-RKO, Zaza, Peter, Brownie and many more other amazing people. Currently, I'm grinding through my 2nd season in Splinterlands, Diamond 2, hopefully Champion 1!
I will talk mostly about Splinterlands, the subtle changes in gameplay and meta, and just some fun things that I found while playing the game, enjoy!
"It's better to regret what you have done than what you haven't."
―Paul Arden, Whatever You Think, Think the Opposite
---
---