Advanced Splinterlands Pre-Sale Math - SpreadSheet Fun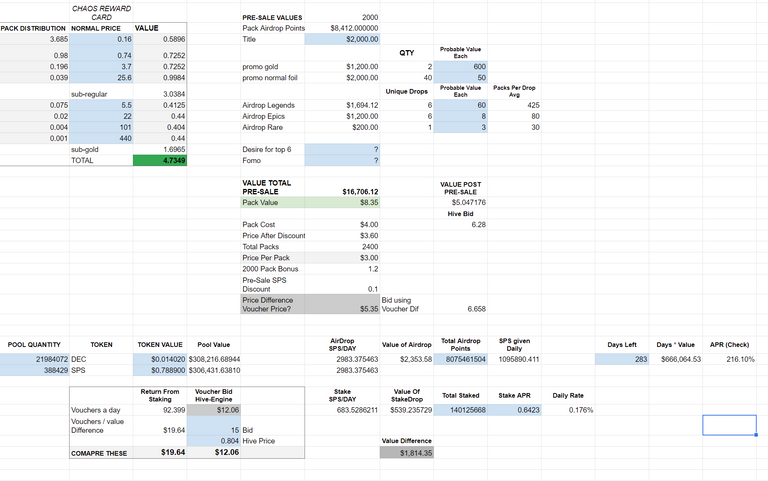 UPDATE: The number on this has been updated since i originally published. The price per voucher should be over $18-19 to be worth more than staking.
Here's the process of building the Spreadsheet and chatting about it. Above is a much cleaner version.

Why do this?
It's actually kinda fun to do
But also the decision is whether I want to keep SPS in my DEC-SPS pool or Stake it.
MY CONCLUSION... so far.
Well I think I'll start with it all staked and start a countdown and in 7 days if it's not worth it I can move it back into a staking pool with DEC. Because if vouchers are less valuable than what I can earn in the pool... then I can just use airdrop proceeds and buy the vouchers.
Update: I staked half from my pool... but I think i may move back to liquidity pool if voucher price isn't super high.
Update with 12 hours to go: I'm now wondering if i should wait 1 day to move all of it. No harm in waiting just 1 day.
FEEDBACK
There is lots more to this puzzle... and I'm sure you have thoughts. Please share.
---
---