Big week for PKM - my giveaway
SO IT BEGINS
Last week we started the ability to BUY tokens from the liquidity pool using SPS https://beeswap.dcity.io/swap?input=PKM&output=SPS
WANT SOME?
Tell me what you think about potential of PKM or how we should give it utility and I'll give you some PKM
FIRST PURCHASE REWARDS
Yesterday we started transaction based PKM token rewards for larger purchases on peakmonsters.com


Congrats to the first 5 people I'm gonna send them all 10pkm each from my own personal tokens.
GOING WELL
The market has been going really good ever since announcing PKM and specially these last couple of days we've a lot more


That may be hard to tell but it's close to 90% increase today compared to several days earlier this month.
I think several people were waiting on some big purchases for this week when they'd get some extra PKM. Same thing with me. I've started to put in some very large BIDS as well ...for gold foil legendries for example.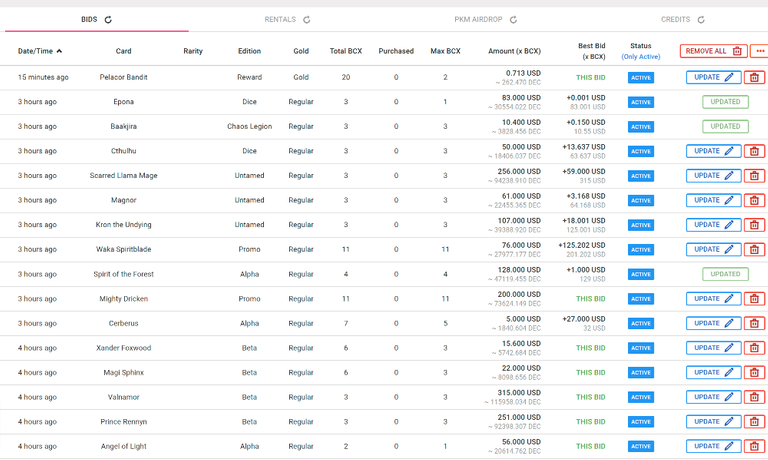 I've been using this new tool a lot and coming in to update my bids... but some of them are lower on purpose because i am the highest multi-bcx bid.
BIG DROP WEDNESDAY
Everything purchased until tomorrow morning will count for the big drop.
I'm not sure if I'll be able to hit level 13 in time as i'm 5k short BUT doesn't matter too much because I'm already a big believer in PKM that I bought quite a bit and i personally think y'all crazy for not having bought earlier but i guess we'll find out when features and the LP rewards start.
PKM PURCHASED
PRICE through the liquidity pool is about 2 cents (started at just over 1 cent) you can check the price here as sites like beeswap or tribaldex struggle to evaluate the price well https://peakmonsters.com/api/prices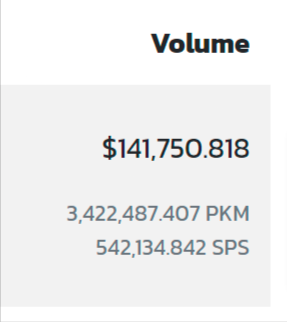 Looks like about 3.4 million PKM has been purchased so far
LP REWARDS MATH
I did a video and the main part of it was covering some of the LP rewards math. Specially with the details on https://pkm.peakmonsters.com/liquidity-pool-and-lp-rewards being released that ~50k is going to be given out over 120 days and not 365 like some supposed making it 3x more profitable than some supposed. So the APR could be really enticing.


(make your own math based decisions but here is my take)
---
---