How Fast And Cheap Will it Be to Reach Bronze II in Splinterlands?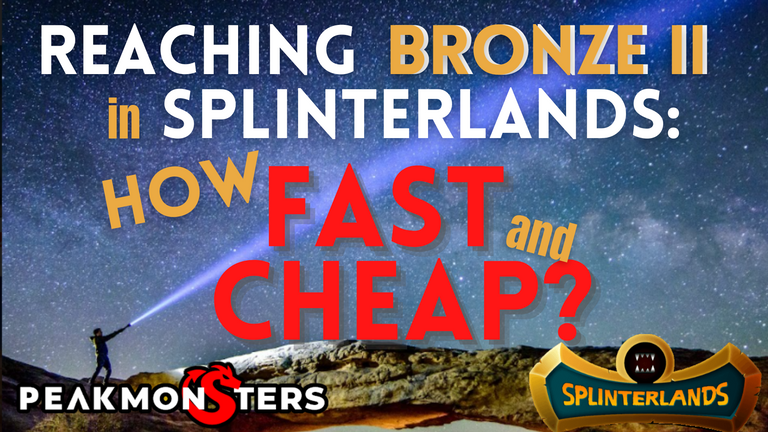 How Quickly Will I Reach Bronze II and What it will Cost?
Recently I was helping a friend with Splinterlands. A common concern is how to get into those higher leagues to take advantage of the Dark Energy Crystal (DEC) wins and more reward chests at the end of the season. I happened to see a video by Luke Plays to Earn on YouTube (you can visit his channel here), and I thought I should also make a video to see what it would take for me to reach that Bronze II level, how long it would be, how much investment in DEC I would need for renting cards to get there, and what I would use for my ECR (energy capture rate).
It seemed like a perfect video to make since I am helping my friend, and I imagined others would benefit from some knowledge as well; therefore, I wanted to write up a quick post to recommend you watch my video, see how quickly it takes to reach bronze II, and what you'll need to get there.
Once you watch the video, make a post on PeakD about your stats in getting to Bronze II. Let me know if you beat my results, and I'll upvote your post.
Here's the video: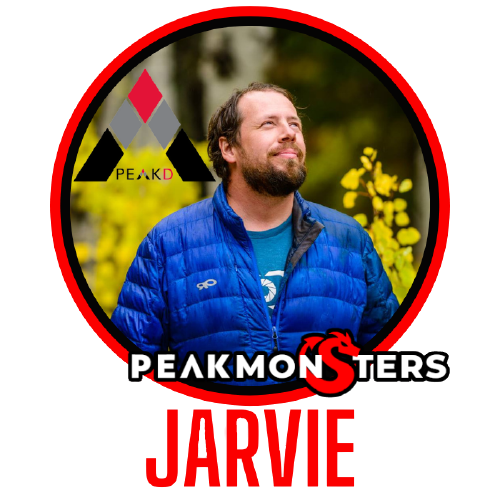 Co-Founder of PeakD and PeakMonsters
I'm one of the co-founders of PeakD, a decentralized social media platform with true ownership of your content, communities and connections. Our mission is to provide users with a place that will pique interest in a variety of topics while helping them reach their peak - their grand achievements - and sharing those successes with others.

I'm also a co-founder of PeakMonsters, where you will find fast, easy and informative tools for Splinterlands, a collectible card game based upon the Hive Blockchain.

If you're interested in other facets of my life, check out my professional photography business at https://www.jarviedigital.com/ .


---
---