How to Buy Chaos Legion Packs in Splinterlands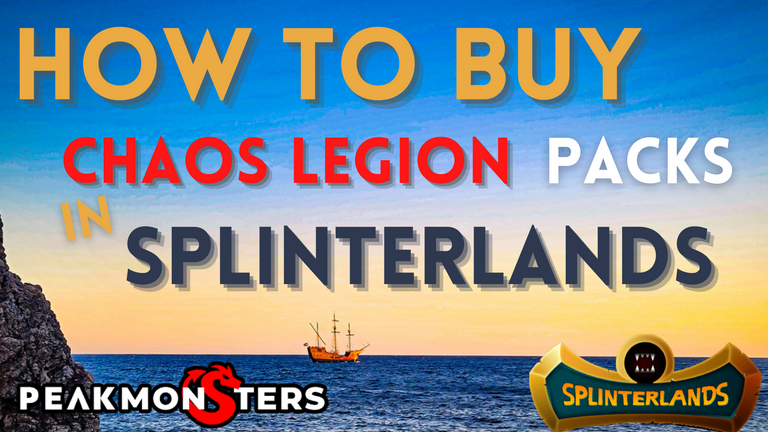 Time to Buy!
When you want to invest in crypto, it can be a bit challenging at times. Splinterlands, along with PeakMonsters however, has made it a much smoother process, but there are still some tricks to know. I decided to make a video to help you.
If you need to make an account, I show you how briefly in this video. You want to use a referral code to help support the friend or family member that told you about Splinterlands or helped you to understand the game play best. If you want to use my referral link then please click here.

Next, I'll show you how to make sure you've verified yourself to use PayPal. I show you in the video.

Get yourself those credits which are NOT a fluctuating market currency but help up to the dollar. So, you buy 1000 credits for 1 USD and it will stay that way always. You will need to get credits to buy the packs.

Finally, I will discuss why you want the packs, what to do with them (open them or hold them) and give you some insight into the game.
My video below will give you all the specific details and show you how I helped my sister get herself ready for purchasing the packs. I hope this video is helpful and while it is NOT financial advice, I do give some details as to why I think buying packs is a good investment.
You can open your packs over at Peakmonsters! Give it a try by heading over to https://peakmonsters.com/ where you can buy, rent and check out some amazing stats on the game and the card pack values! You can see all of this and more in my video here:
---
---