Ranking Chaos Legion Cards - Silver League comparison
These are all the cards as of today in silver league
Many of these cards will likely be changed prior to the official release in 5 days. But still fun to go through them.
EACH FEATURE I FIND INTERESTING
Considering their mana cost I indicate which ones seem most useful to me
I have put a box around them
RANKED PER SPLINTER
GOOD ART / BAD ART
I put smiley faces next to the art that I like the most
Frown faces next to the art I like the least
TOP SPLINTER
Order from best to worst splinter of Chaos Legion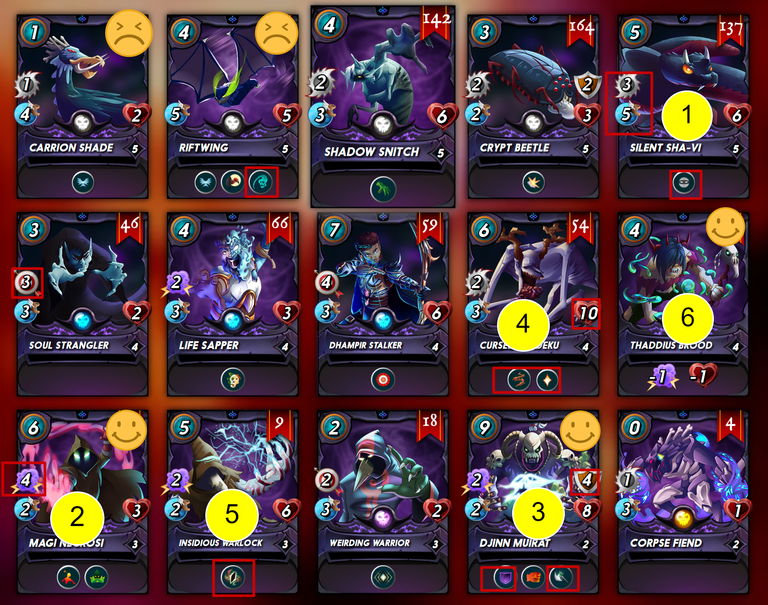 Two of the best new cads which may get downgraded before release and the muirat could be a giant hunter with void armor that could be used in a good amount of rule sets. Also the summoner is probably the second best of the group.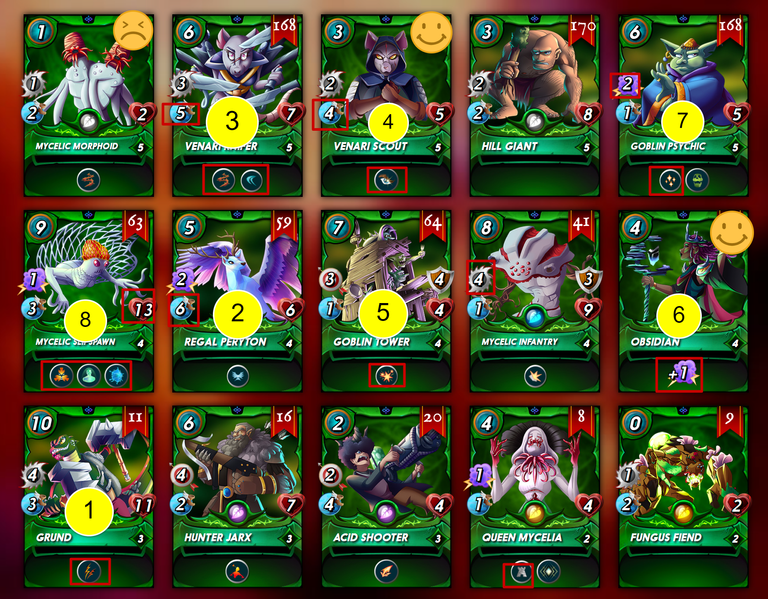 There are better cards in Red and Black ... but there are a lot of solid cards so that's why second place but barely better than red. Seems like there is a TON of speed on this team at silver league which is really powerful. Maybe grund isn't as good as i think but it was hard to pick a ton card as all the decent cards nothing really stood out as lots better than the others.
Two of the best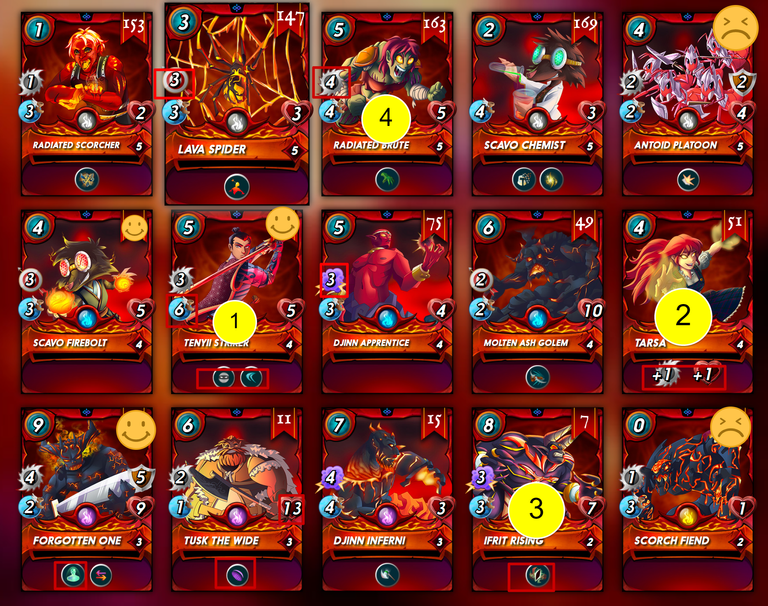 Having 2 of the best new cards helps this splinter do amazing things. Also ifrit is a sort of tank killer with a 9 attack when it attacks with a magic boost it could do 12 damage but you may not even want that if there is reflect going on. In any case perhaps better than green but tie goes to the one with a greater number of good cards.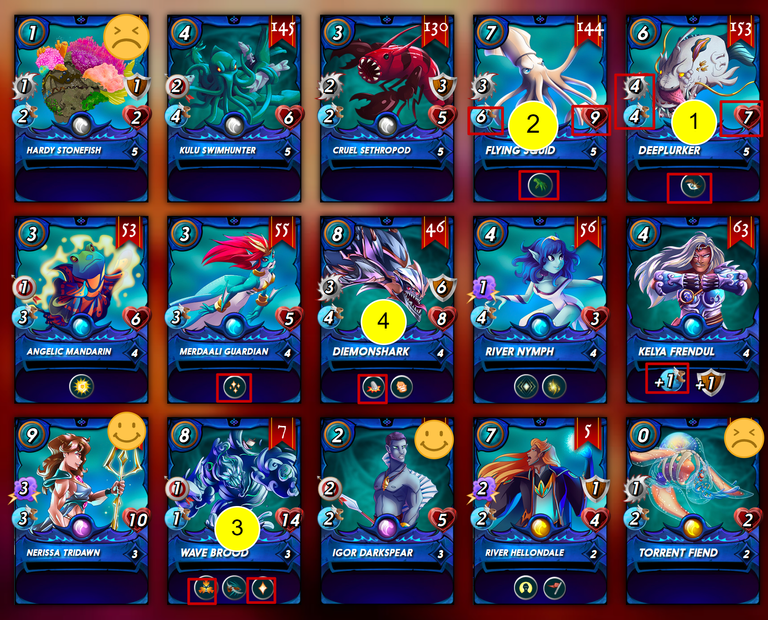 Hardy stonefish is hands down the worst looking of all the cards... the color sticks out like a sore ugly thumb Deeplurker is amazing but the rest of the cards are lackluster. White and Blue are in a class well below the other 3 main splinterers.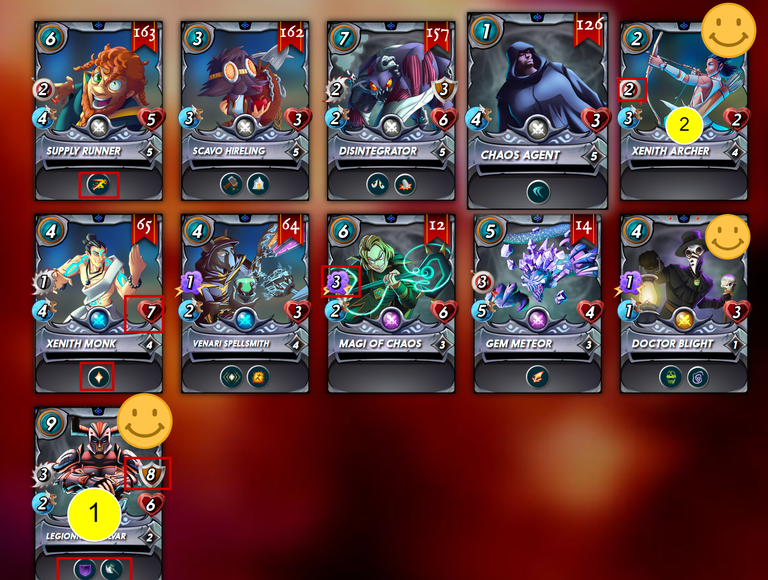 They're probably all solid but nothing is exciting. Doctor blight level 2 isn't listed but it gets poison which probably puts it into contention for a top tier card. Leggionaire is in contention for best looking and the one you want to put up front for giant killer... and honorable mention for top 5 card.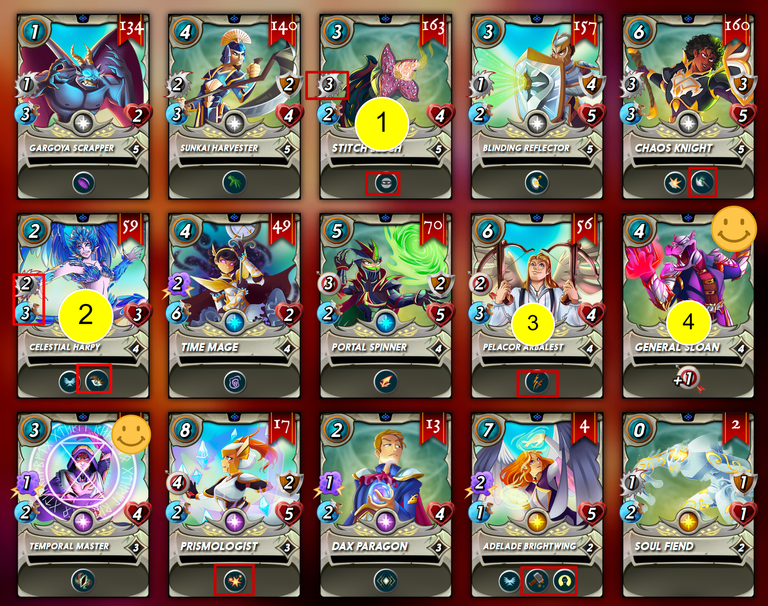 Seems like a go to for low mana teams lots of good ranged cards for the new summoner so should still be strong team with other editions


Nothing particularly exciting... the 14 mana card is great for 99 mana games specially when you don't have to worry about giant killers being placed in front position since it's magic.
MY TOP 5 CARDS - Silver League
I reserve my right to change my mind once I have more time to thing about it and or play with them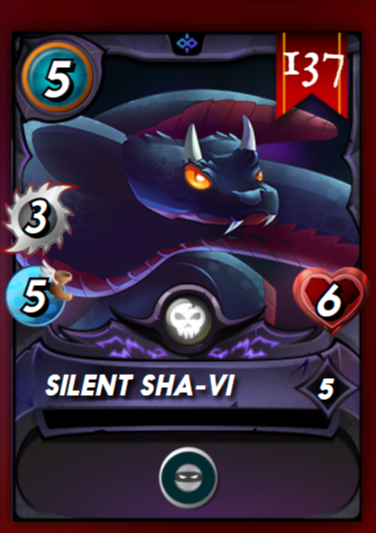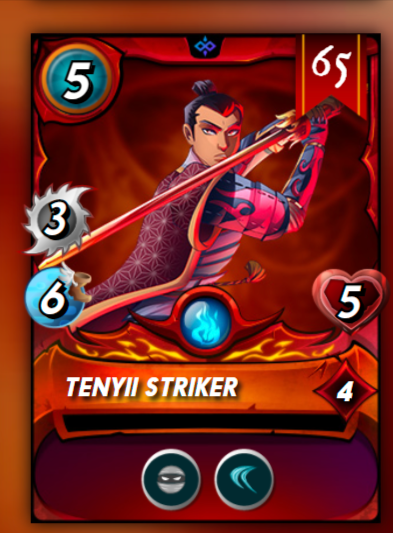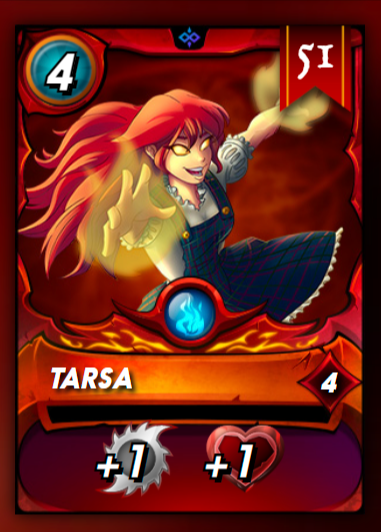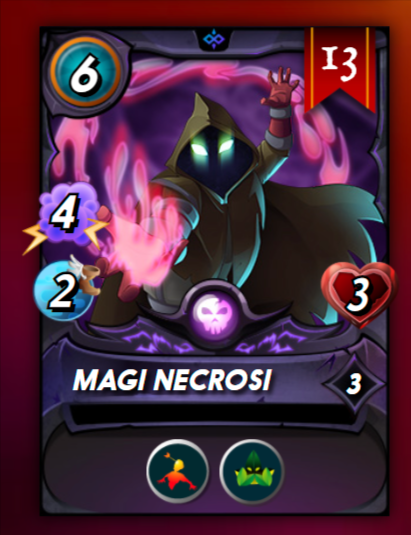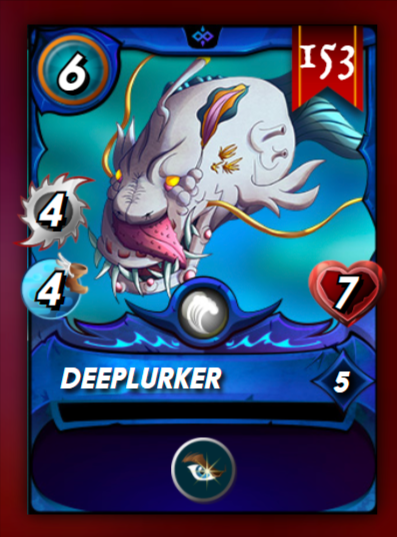 ---
---