SHARE YOUR BATTLE Weekly Challenge! DRAGONS (EN-ES)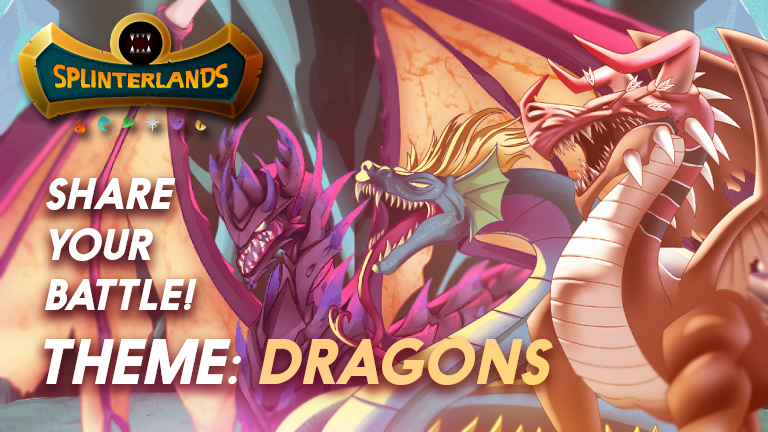 Images obtained in @splinterlands
TWILIGHT BASILISK
The Twilight Basilisk is one of the fiercest predators that lives in the sands surrounding the Draykh-Nahka city of Centrum. They are considered reptiles in the snake family, although some older residents of the Dragon Splinter think of them as Dragon relatives. Basilisks are the largest type of snake in the Splinterlands, but it only takes a small amount of their venom to kill a bronk.
El Twilight Basilisk es uno de los depredadores más feroces que viven en las arenas que rodean la ciudad Draykh-Nahka de Centrum. Se consideran reptiles de la familia de las serpientes, aunque algunos residentes más antiguos del Splinter Dragon los consideran parientes del Dragón. Los basiliscos son el tipo de serpiente más grande de Splinterlands, pero sólo hace falta una pequeña cantidad de su veneno para matar a un bronk.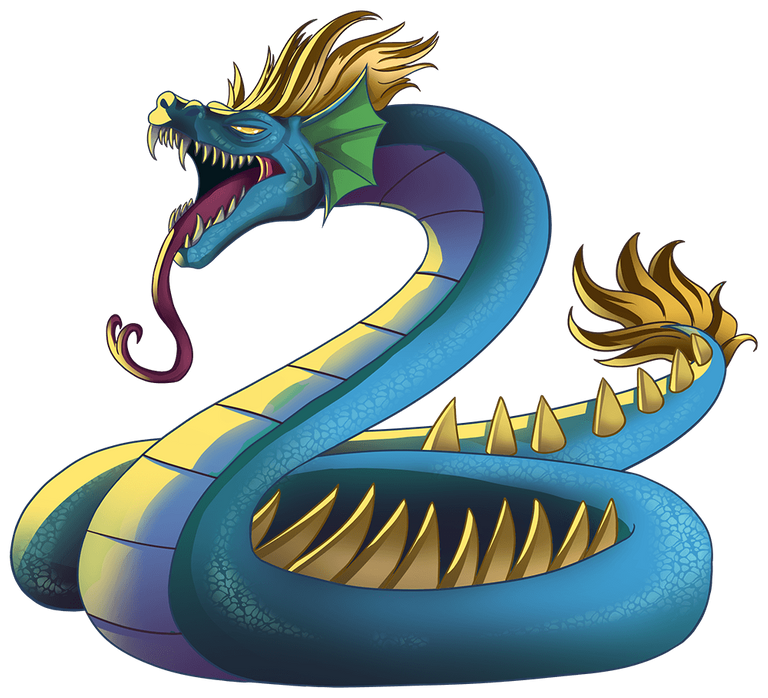 Edition: Reward
Rarity: Rare
Splinter: Dragon
Attack: Melee
Abilities: Reach
One more week we present a new Share your Battle, this time dedicated to the Splinter Dragon. This time I wanted to talk about a card that many of us have, easy to get, inexpensive but with a lot of potential. It is the turn to talk about Twilight Basilisk.
Una semana más presentamos un nuevo Share your Battle esta vez dedicado al Splinter Dragón. En esta ocasión he querido hablar de una carta que muchos de nosotros tenemos, fácil de conseguir, económica pero con mucho potencial. Es el turno de hablaros de Twilight Basilisk.
Twilight Basilisk is a Splinter Dragon card from the Reward edition. It is a creature that costs 4 points of mana, has 1 point of melee attack, 3 points of speed, 1 point of shield and 3 points of life.
Twilight Basilisk es una carta del Splinter Dragón de la edición Reward. Es una criatura que cuesta 4 puntos de maná, tiene 1 punto de ataque cuerpo a cuerpo, 3 puntos de velocidad, 1 punto de escudo y 3 puntos de vida.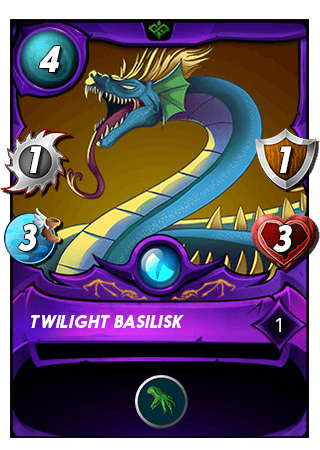 It also has the ability Reach that allows us to attack from the second position. This ability is innate and we have it from the first level. At level 5 he learns the Stun skill, one of the most coveted skills in Splinterlands.
Además cuenta con la habilidad Reach que nos permite atacar desde la segunda posición. Esta habilidad es innata y contamos con ella desde su primer nivel. A nivel 5 aprende la habilidad Stun, una de las habilidad más codiciadas de Splinterlands.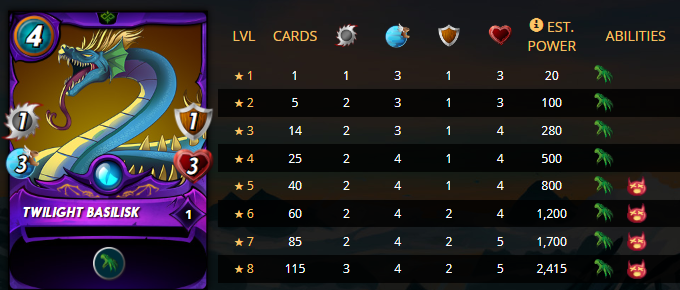 Twilight Basilisk is a perfect card to use when the Little League battle condition exists. It is also important to be able to use it at level 2 as it has 2 melee attack points and is much more lethal.
Twilight Basilisk es una carta perfecta para usar cuando existe la condición de batalla Little League. Además es importante poder usarla al manos a nivel 2 ya que cuenta con 2 puntos de ataque cuerpo a cuerpo y es mucho más letal.

Sharing my battle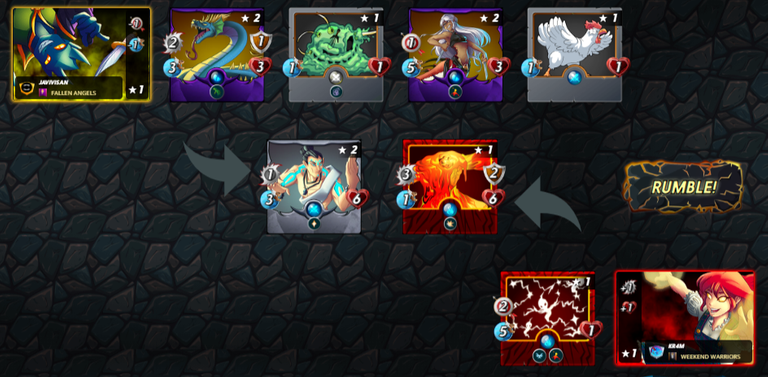 Mana Cap: 15 # Rules: Target Practice|Rise of the Commons
There are situations in which due to the game rules and amount of mana it is very difficult to create the desired team. In today's combat I'm going to show you a combat that even having everything against me, I was able to win the game thanks to Twilight Basilisk.
Hay situaciones en las que debido a las reglas de juego y cantidad de maná es muy difícil crear el equipo deseado. En el combate de hoy os voy a mostrar un combate que aún teniendo todo en mi contra, pude ganar la partida gracias a Twilight Basilisk.
Let's take a look at the selected cards and the position I consider best for each of them:
Vamos a echar un vistazo a las cartas seleccionadas y la posición que considero mejor para cada una de ellas:
Line Up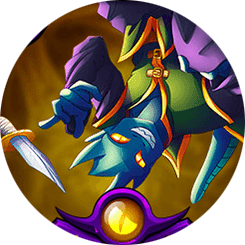 Summoner: Quix the Devious
As a summoner I go for Quix the Devious, expecting the enemy to use creatures with ranged attack and to reduce the speed of all his creatures.
Como invocador me decanto por Quix the Devious, esperando que el enemigo use criaturas con ataque a distancia y para reducir la velocidad de todas sus criaturas.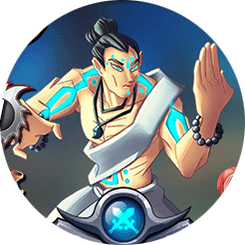 Position 1: Xenith Monk
First position for Xenith Monk who will be my tank, being a combat with little mana I have thought that the rival will not play very powerful cards and Xenith Monk at level 2 has Heal which will help me a lot in combat.
Primera posición para Xenith Monk que será mi tanque, al ser un combate con poco maná he pensado que el rival no jugará cartas muy poderosas y Xenith Monk a nivel 2 tiene Heal lo que me ayudará mucho en combate.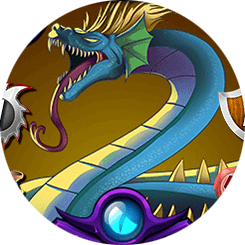 Position 2: Twilight Basilisk
Second position for Twilight Basilisk, its natural position. Will attack while protected.
Segunda posición para Twilight Basilisk, su posición natural. Atacará mientras está protegida.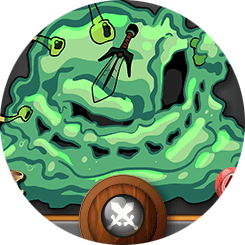 Position 3: Creeping Ooze
In third position I will use Creeping Ooze, with the intention of further reducing the enemy's speed and making it difficult for him to hit my creatures.
En tercera posición usaré a Creeping Ooze, con la intención de seguir reduciendo la velocidad del enemigo y que le cuesta golpear a mis criaturas.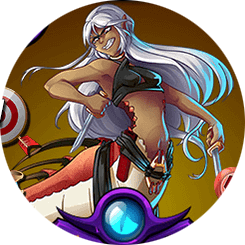 Position 4: Naga Assassin
Fourth position for Naga Assassin due to its reduced mana cost and high speed.
Cuarta posición para Naga Assassin por su reducido coste de maná y su alta velocidad.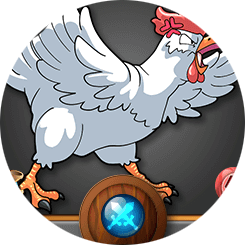 Position 5: Furious Chicken
In the last position I will use Furious Chicken to protect me from attacks on the last position.
En última posición usaré a Furious Chicken para protegerme de ataques a la última posición.
Combat comments:
The fight is very complicated as the opponent uses Tarsa together with Living Lava and Spark Pixies.
El combate resulta muy complicado ya que el rival utiliza a Tarsa junto con Living Lava y Spark Pixies.
Thanks to the Target Practice condition I can eliminate Spark Pixies in the first round. Then it's a combat where both the Xenith Monk and Naga Assassin can't do any damage to their Living Lava and only my Twilight Basilisk attack does some damage to their creature.
Gracias a la condición Target Practice puedo eliminar a Spark Pixies en el primer asalto. Después es un combate en el que tanto el Xenith Monk como Naga Assassin no pueden hacer daño a su Living Lava y únicamente el ataque de mi Twilight Basilisk hace un poco de daño a su criatura.
Thanks to the speed bonuses I get with my summoner and Creeping Ooze I get his creature to fail to chain 2 hits in a row which allows my Xenith Monk to heal while Twilight Basilisk gradually reduces the life of the enemy creature until it is eliminated.
Gracias a los bonus de velocidad que consigo con mi invocador y Creeping Ooze consigo que su criatura no consiga encadenar 2 golpes seguidos lo que permite que mi Xenith Monk pueda curarse mientras Twilight Basilisk poco a poco va reduciendo la vida de la criatura enemiga hasta eliminarla.

My opinion
Twilight Basilisk is a good card that I usually use when I have a low amount of mana. It is reliable, with good melee attack from level 2, good speed and 1 point of shield that helps us to withstand a powerful hit.
Twilight Basilisk es una buena carta que suelo usar cuando dispongo de poca cantidad de maná. Es fiable, con buen ataque cuerpo a cuerpo a partir de nivel 2, buena velocidad y 1 punto de escudo que nos ayuda a aguantar un golpe poderoso.
At level 5 it becomes a lethal creature and with the ability Stun it can paralyze the hit creature which allows us to gain time.
A nivel 5 llega a convertirse en una criatura letal ya con la habilidad Stun puede paralizar a la criatura golpeada lo que nos permite ganar tiempo.
In my opinion, it is a card that, due to its low price, we should have at high levels to get the most out of it.
En mi opinión, es una carta que debido a su bajo precio debemos tener a niveles altos para sacarle un buen partido.


---
---