From excuses to finding balance
This is my weekly update, which includes a weekly story, a weekly personal update and a weekly Hive update. For notifications to the weekly story, subscribe to my substack. The full update will be posted exclusively on Leofinance.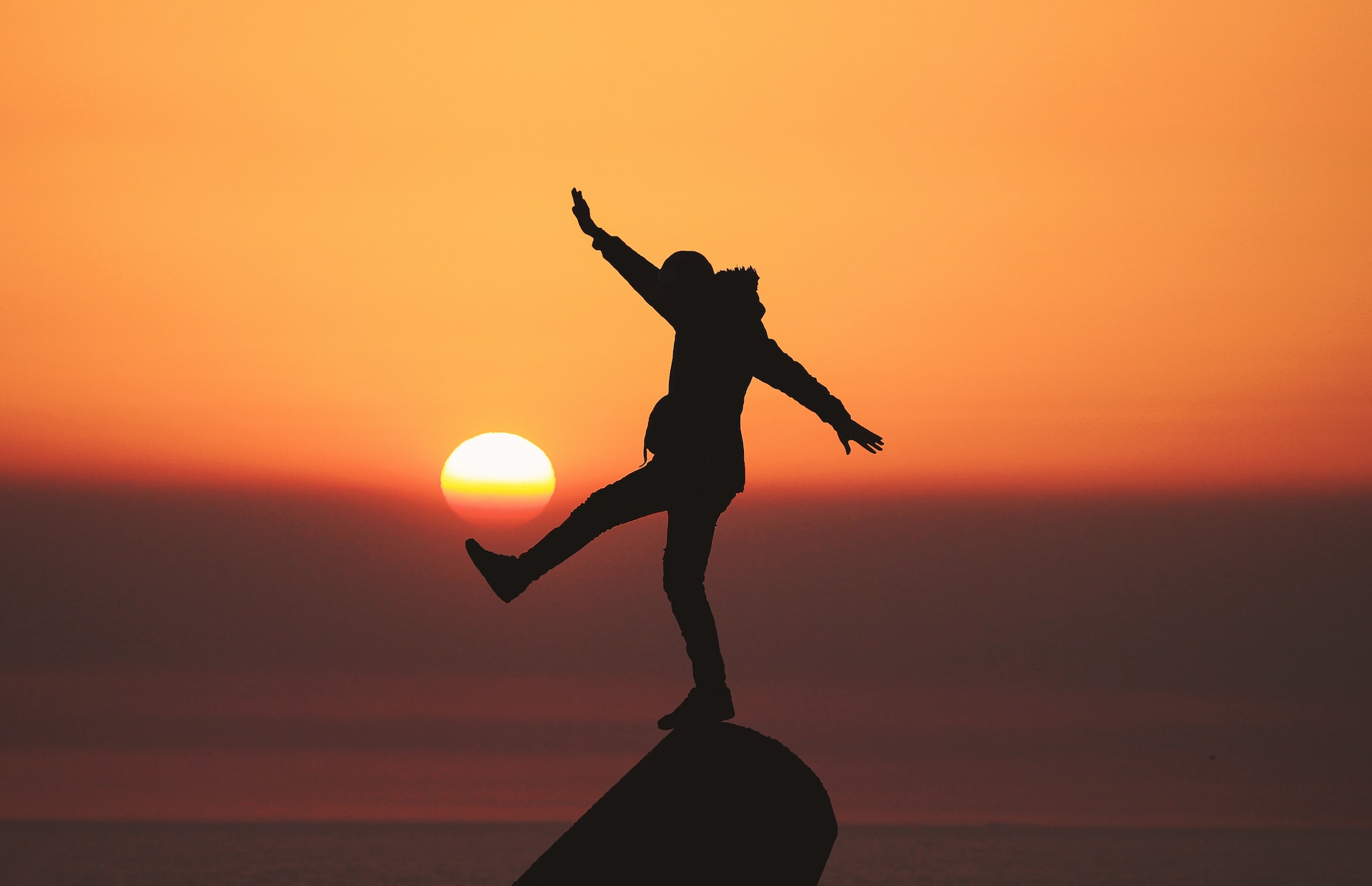 Photo by Aziz Acharki on Unsplash
From Excuses to finding balance
I'm great at finding excuses. I vaguely remember a story from my student years, when I tried to enroll myself into a study group for university students who struggled with motivation and focus to study. Tilburg University had introduced the 'opjutgroep', a group focused on getting students to concentrate on their studies. It meant studying at the university library from 9 to 5 every weekday, unless you had a class or an extracurricular activity, after which you had to return to your group. I was convinced I needed it. But the psychologist who had to determine whether or not I needed it saw through most of my 'bs' reasons. He simply told me that they were excuses. In the end, I got in. I lasted 3 months, had a minor burn out and never went back. That year of study ended up being a lost year. Because I wasn't willing to compromise. I wasn't interested in finding balance with my priorities. A battle I still have until this day.
About 15 years ago I came across a theory on balancing life. It focused on finding balance in 5 different areas of life.
Health
Money
Career (Study and/or Work)
Love
Family & Friends
The idea was quite simple. You could score a perfect 10 in one of them, but be miserable because you scored bad on 3 others. The goal would be to find balance between them without neglecting any, as they all are a determining factors in life. When making priorities in daily life, I use the Eisenhower method. But when it comes to the bigger picture, it's finding the life-balance between the 5 areas mentioned above. I saw lot of successful people with awesome careers and a lot of money lose their family and end up alone. I saw people whom had it all, only to see their health take it away from them. Balance matters, and when I feel unhappy or depressed, I look which area I'm failing in the most to restore the balance.
Weekly Update
The past month has been a rollercoaster ride. The good news, it was all worth it. The promotion for the Social Media Conference Suriname 2022 has started and while we are behind on some things, we are ahead of schedule on others. The program is 90% finished, we have our first sponsor approvals and our tickets sales are ahead of schedule.
As for my book, I've reached 17.000 words and looking to finish the first rough draft this week, which will be a challenge as there are quite some meetings planned, leaving little time to write. I have discussed a new timeline with my coach which does provide a little breathing room, but enough pressure that I still have to push myself a little to make it work.
What's Hiving?
Leofinance - I have moved my postings to Leofinance for now. I'm wondering how the community will receive this, as most of my content is not finance first or centric. But I do like the front end and I don't to add the tag when posting from other front ends, so why not just use Leofinance as my main front end. And yes, with that hopefully will come interest in more finance related topics and leofinance-related features.
Hivefpl - A couple of weeks ago I was on top at the #Hive Fantasy Premier League table! And I totally let that opportunity slide to post about it.
I'm still at a solid shared 5th place out of 50 participants, but I forgot to make the subtle change to make Haaland my captain, which cost me at least 30 points and my reign at the top.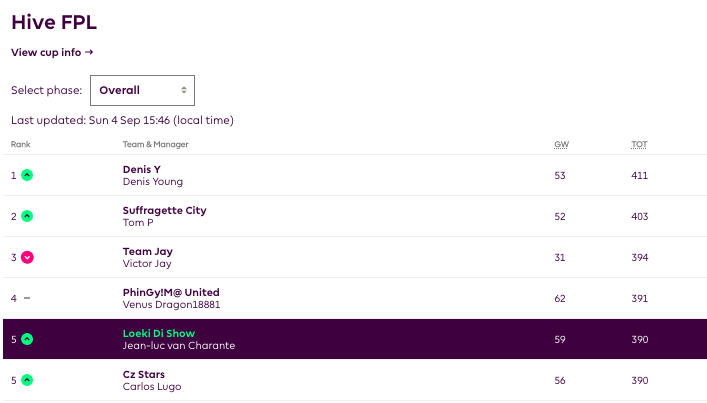 I'm not upset, but actually excited this year, as the team is discussed every Thursday on the Loeki Di Show, our weekly sports podcast (hence the name). This means that I can't slack off halfway through the season.
Splinterlands - Talk about a rollercoaster. As chest rewards have shifted from DEC to SPS, my strategy of paying for my rentals with earned DEC is now out of the window, which is making me reconsider playing a little more 'Modern' format play as I have a pretty large Chaos Legion collection. At the moment I can play the modern format without renting any monsters. But since I hadn't fought any battles the last season, I had to start from scratch. I'm slowly climbing back up the leaderboard, but it is weird having tens of thousands players ahead of me.

While I don't think I'll make it to the top of the leaderboard this season, I'm considering playing more for leaderboard positions now, as that is the easiest way to earn DEC rewards.
Posted Using LeoFinance Beta
---
---