JEANLUCSR WEEKLY 001: Hive, Splinterlands and Finding Structure
Introduction
As I mentioned last week, I want to spend more time creating content. During last weeks Social Confoes, @lydiannreso mentioned it was a shame I didn't put out more content, so I'm starting with this weekly update. This weeks topics, the surge of Hive, Splinterlands changes and Finding Structure.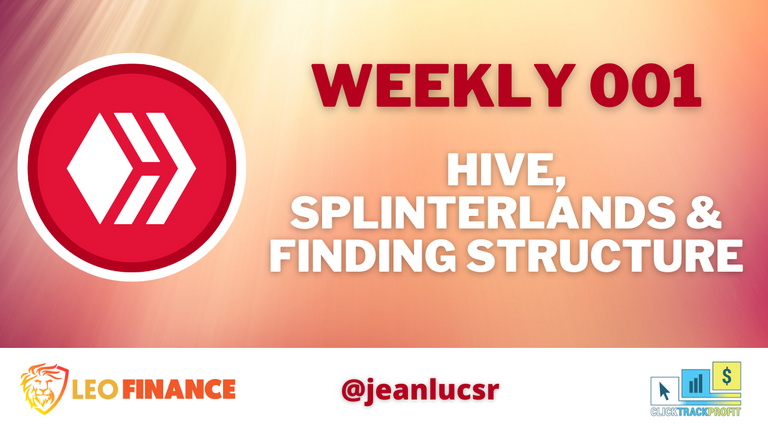 Hive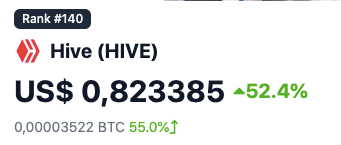 I was pleasantly surprised to see Hive up 50% on @coingecko this morning. My first guess, is that the Monthly Hive Power Up Day (HivePUD) is starting to impact the overall Hive supply, leading to more HODLers and a constant bump in the price every month. It this truly is a factor, I do think it is a beautiful thing. In case you are not yet familiar with HivePUD, make sure to read @traciyork's post on this months Hive Power Up Day >> here <<
As we patiently await the impact of the Mt Gox Repayment, which is set to happen this month, a near $1 Hive is a nice suprise.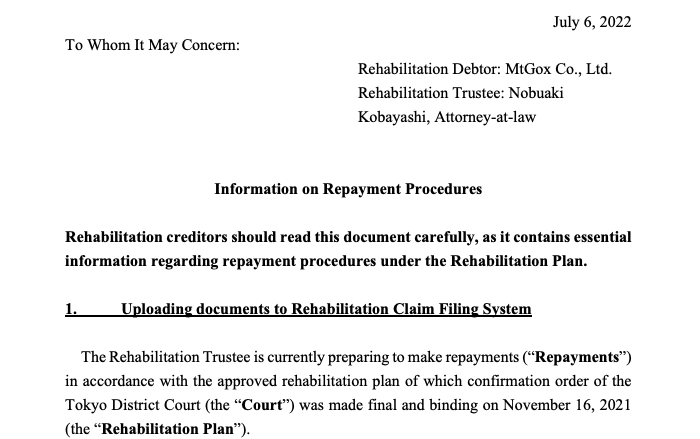 Part of the Repayment Letter of Mt Gox concerning the repayment stolen Bitcoin in 2014
So far, no one know how the price of Bitcoin will be impacted when the 142.000 Bitcoin ($3.3 Bln) gets paid out. Will we see a massive price drop or will it be held leading towards massive bull run straight to the next Bitcoin Halving? Bitcoin has gone from $18k in June back up to $23k, but if a large portion of the 142.000 BTC gets sold, we could see a price drop once again. If there is no massive selling spree, we could see an increased trust, which might mean we've seen the lowest price for BTC this cycle That being said, I'm still cautious and I'm also waiting to see if there will be a holiday sell off the end of this year. Also also.... let's not forget... this is not financial advice
Back to Hive. I did what any normal (read: addicted) person would do. Buy @splinterlands packs! Hear me out. A splinterlands pack goes for $4 regardless of the price of Hive. Which means, higher Hive price, cheaper packs! So I bought some... and I the Hive price goes even higher, I'm buying some more.
Splinterlands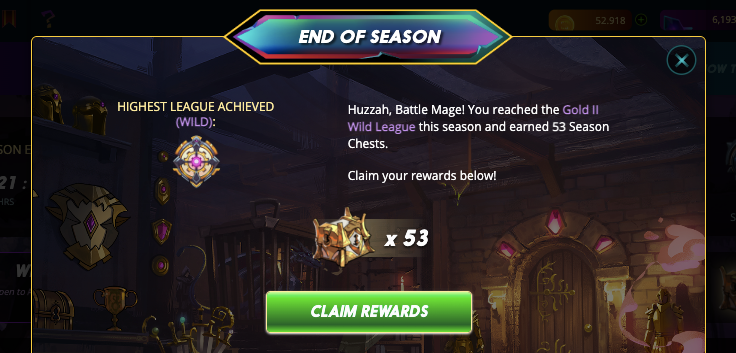 As some of you may know, Spinterlands is the number 1 blockchain game in the world and it runs on the Hive blockchain. They recently finished their 365 day long airdrop of Splintershards (SPS), a governance token that gives players/owners a stake in certain elements of the decision making process. And if you have no governance interest, at the very least, SPS also holds an economic value as well. As the SPS airdrop ended, multiple changes were made during the past weeks, including:
The arrival of Modern vs Wild battle modes
An interface/design change
Changes in the daily and season rewards system
Changes in the card rental market
I buzzed about their roadmap in the past week and I feel there is so much to cover, so I'm considering a full season recap post as the season has come to a close.
Managed to get a pretty decent amount of Gold loot chests, so I'll have a lot of fun opening them up with my kids later today.
Finding Structure
Last week I finally managed to catch up on some of my writing, but I honestly must say, it is definitely not going fast enough. I'm hitting around 750 word per session, which means I'm struggling to get the rough draft done this month. It is however my aim, and I'm committed to it, so I'm also using this update to get some writing hours under my belt.
I'm also trying to figure out how to get the most out of my writing and as it is growing in popularity, I have set up a substack to encourage writing the weekly update as well. So, if you want to support and get weekly updates, feel free to visit jeanlucsr.substack.com and subscribe there as well. For now, I'm sharing a more condensed version on substack, but will link to the full blog on Hive every week. I'm also considering using Twitter's newsletter option and LinkedIn articles, but will have to make time for that next week, as my schedule for this week has pretty much been filled up already with 12 meetings, 2 strategic sessions and 1 social media training. Not to forget that I want to write at least 2 hours a day as well.
It is going to be a fun week. Let's make the most of it.
---
---