The end of my first real Season on Splinterlands.

There was about 60 minutes remaining on the season when i got to Silver 3. Don't ask me how, because i really do not know. Something i do know though is that my ECR committed Hara-Kiri much earlier that evening.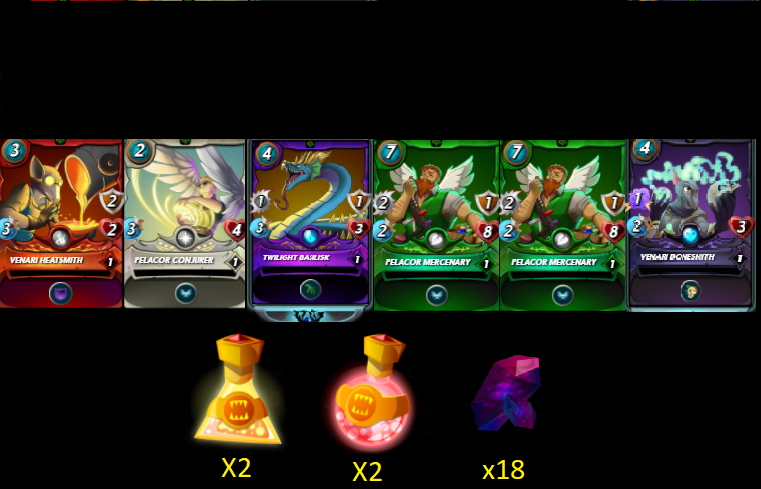 This is what dropped from my 12 lootboxes.
It was certainly fun lucking and grinding my way up to Silver 3, hopefully i will get even further this season!


Big shoutout to the Pizza community over at Pizza Discord for sharing the knowledge and supporting one another. (And of course: Thanks for all the cheesy delicious giveaways)

---
---