SHARE YOUR BATTLE Weekly Challenge. The GOBLIN SHAMAN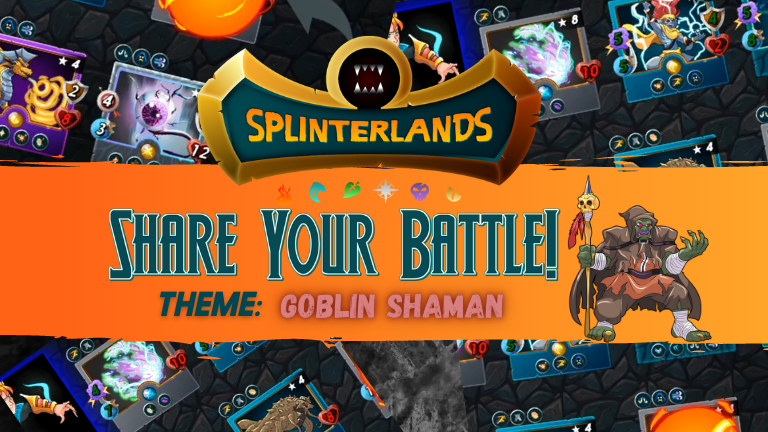 This week's featured monster is the Goblin Shaman.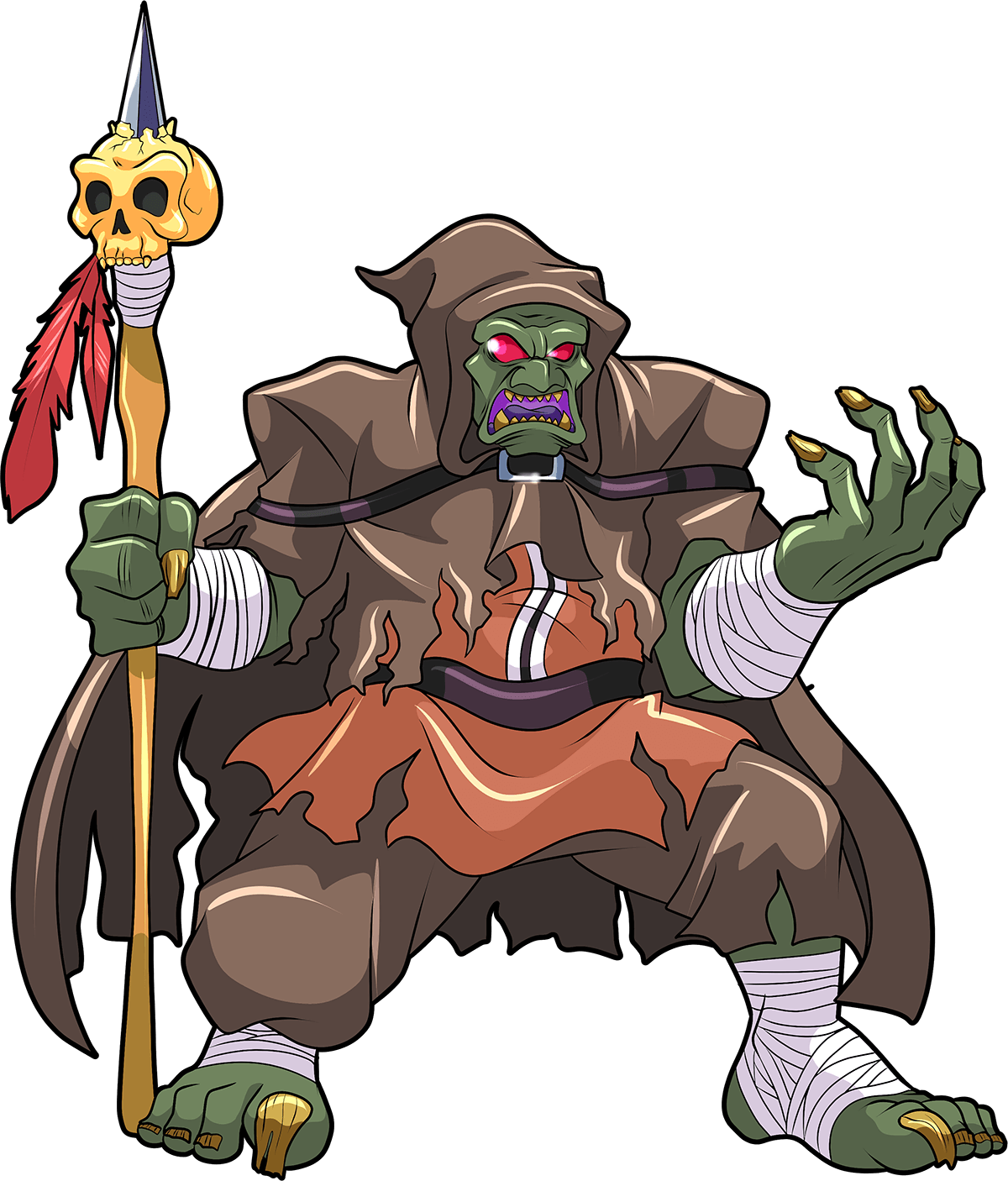 Goblin Shaman from the Fire element with the WEAKEN ability at level 1. WEAKEN ability is a great way to decreases the health of all enemy monsters, including their max HP. Although this effect will be remove when Goblin Shaman dies, this is still effective against low health monster. Upon leveling, Goblin Shaman gains Magic attack and SLOW ability.
Battle Rules:
Rule: Standard
Capacity: 30
Line-up & Strategy:
Summoner: Pyre
My objective in this match is to kill the opponent's monster as quickly as possible. Having the speed advantage, I can easily burst enemy backline with Sneak or Opportunity ability.
Slot1: Living Lava
Living Lava has a high damage plus the shield ability that can reduces melee and range damage. I chose Living Lava instead of Cerberus since my goal is to burst enemy.
Slot2: Kobold Miner
With its Sneak ability, I can easily target enemy backline.
Slot3: Goblin Shaman
With the Weaken ability, it can reduce enemy HP by 1. Perfect combination for a quick attack. This really helps my monsters to finish enemies with low HP.
Slot4: Fire Elemental
The burst capability of Fire Elemental helps in damaging enemy monster behind their tank.
Slot5: Furious Chicken
My favorite (Fried Chicken) of all cards, with this card in the last position, I can effectively counter both Sneak or Opportunity ability. It has 0 mana capacity as well, best card to fill empty slot in your line-up.
Check the battle link to watch my full battle
https://splinterlands.com?p=battle&id=sl_41bc0a96e0728dc5d15af52eebe28f68&ref=jellyandbeeans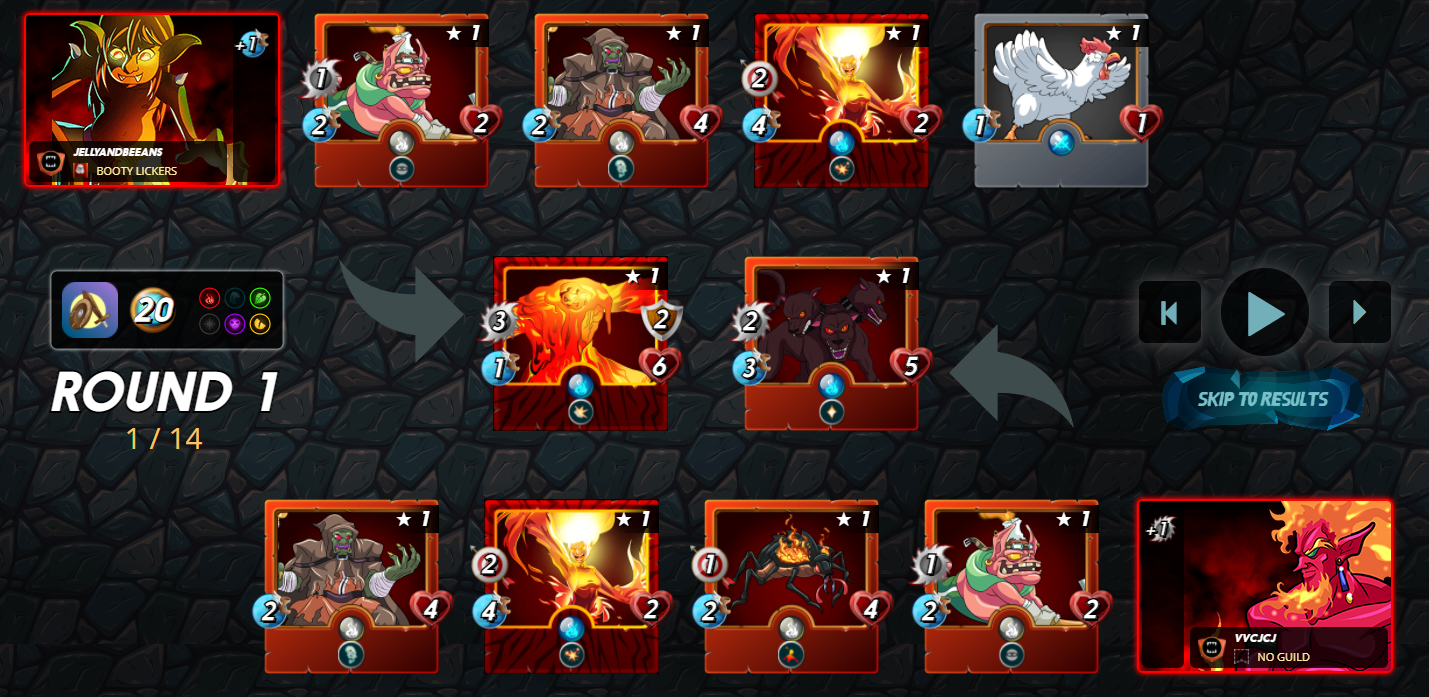 This strategy really works in low capacity battle. It gives advantage to teams attacking first. And with the Weaken ability of Goblin Shaman , it's a perfect match :)
---
---