Running The Numbers On The Splinterlands Voucher Airdrop Value
The Chaos Legion card packs will soon be dropping in the Splinterlands stores near you but they may prove very difficult to obtain. Gamification is God tier for this release and here are a few reasons why.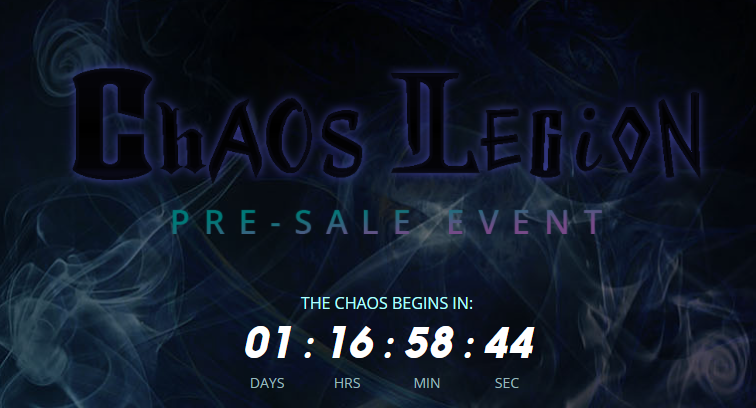 Event by the numbers:
15M paks issued - 10X the number of Untamed edition packs

Only 1M available at presale

Cost per pack - $4 plus 1 Voucher token

Each of the first 1M packs purchased will have a chance of receiving ALL 14 airdrop cards
Airdrop Info:
There are two airdrops happening, if you have some staked SPS and if you purchase one of the first 1M packs. For every million packs sold, there will be a card airdrop for those that bought one of the first 1 million packs. It is not guaranteed but it seems that this is the only way to be included.
The second part is where things get interesting because you won't be able to purchase a pack without a Voucher and those seem to be very scarce from what I can see.
In addition to the purchase price, players will also need to spend a new VOUCHER token for each Chaos Legion presale pack they wish to purchase. 33,333.333 VOUCHER tokens will be created daily over the course of the 30 presale period (1M VOUCHER tokens in total) and will be awarded to all players who have SPS tokens staked in their in-game account based on the amount staked as a percentage of the total staked across all players in the game.
33k tokens are airdroped per day while at the time of writing, 140M SPS has been staked.

If we assume that this number will reach 150M by Monday, we can expect a daily distribution of 0.000222 Voucher tokens per SPS staked. In simple terms:
100 (~$90) SPS staked = 0.0222 Voucher tokens per day

1000 SPS (~$900) staked = 0.222 Voucher tokens per day
If you have $1k staked in SPS you will be able to purchase 1 pack every four days.
VOUCHER tokens will be fungible tokens that can be transferred, traded, and bought or sold on third party markets such as Hive Engine. Each Chaos Legion presale pack purchased will require one VOUCHER token to be spent, so players who earn fractions of a VOUCHER token (as in the example above) can either sell their tokens on a third-party market, wait until they accumulate a whole token from the daily award, or purchase the remainder that they need from third-party markets.
The free market will ultimately decide the price of the packs since most of us won't have as many Vouchers as we would like to. Considering the popularity of Splinterlands in recent months we should expect a lot of interest for the packs leading to a huge spike in Voucher pricing. It seems to me that accumulating some as soon as possible is the way to go here.
Don't be surprised if this ends up being the craziest presale you participated in. Those Voucher tokens will be pure gold for the next few weeks.
Posted Using LeoFinance Beta
---
---