Lore post: Alric Stormbringer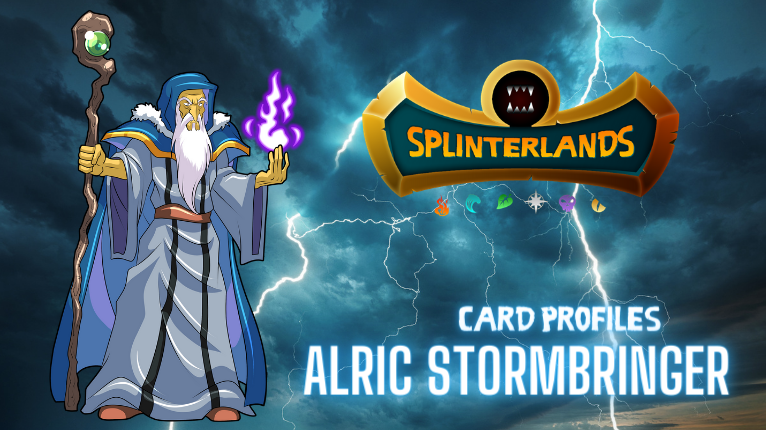 image sourced from splinterlore character profile
Hello readers
Thank you for tuning into my blog. Today we will be discussing a character well known by players and lore fans alike: Alric Stormbringer. Recently swapped out for a newer chaos legion summoner, gone but not forgotten.
A growing storm
Ancient stories tell of Alric being a Khymian of origin. He defected from his life in the Khymian territories to perfect his way of magic: chaos magic. Alric is the founder of this powerful magic. This magic is adopted by most Azmarean magic users, and is believed to be the most powerful magic in existance.
Alric himself is a human, and is sadly growing old. Although he is older then most humans, at about 300 years of age he can say he lived to the fullest potential.
He never says to much about this though, so the age estimate is just a guess for most.
The strombringer lives in the city of Anenon. As a human he can only breathe air. When the tide changes because of the supra tide and his city is flooded, he needs to seek his home elsewhere. He then stays at the archipelago, with his former students.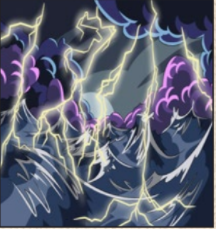 image sourced from the splinterlore encyclopedia
The stormbringer
Alric has a staff called the Prosectico, which means watchful in a forgotten ancient language. The stormbringer doesnt need this staff to cast his powerful magic but carries it with him anyway. The staff contains a dragon eye, which never fails to scare the gloridax leaders of Khymian at Mount Mox.
He, in his younger days, was approached by the Lord of Darkness himself, to join his Dark Collective. He refused again and again, and now the Lord of darkness sees Alric as an enemy instead of a potential weapon.
The stormbringer gets his name from the one thing he likes to do in his pasttime, control the weather. He is one of the few sorcerers who can do this and so can often be found on a high cliff playing with the storms.
Epilogue
I'd like to thank you all for reading, and I hope you tune in next time. As always tips and feedback will be much appreciated.
Until the next lore post!
Sources
https://www.publish0x.com/splinterlore/splinterlands-alpha-summoner-profile-alric-stormbringer-xkyqemz
https://www.splinterlore.com/encyclopedia
---
---